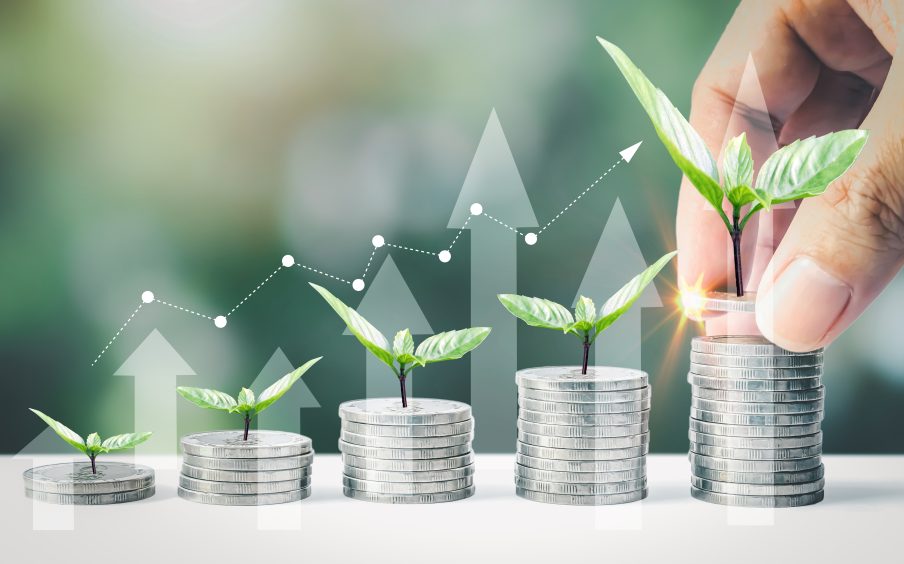 In this weekly roundup, we explore the latest trends and developments in sustainable investment and finance. 
As climate change continues to worsen, sustainable investment is becoming increasingly topical. Bombarded with dramatic stories and differing opinions on the best forward strategy, the space is notoriously complex to navigate. 
This past week has been no exception. The Net-Zero Asset Owner Alliance has reported reported positive progress in its reduction of financed emissions, while the Monetary Authority of Singapore has advised that financial institutions ought to prioritise an engaged approach to transition over immediate divestment. 
By taking a deep dive into the latest trends and developments, we gain a clearer picture of the current investment landscape. 
The peculiar position of climate tech
This week's headlines were fraught with discussion of investment in climate technology. According to PwC, the sector's funding has dramatically declined over the course of this year. Having analysed over 8,000 climate tech startups and more than 32,000, PwC has concluded that investments from venture capitalists and private equity firms have declined by 40% in 2023.  
On first glance, this figure may seem somewhat alarming, but the true picture is far more complex. The research suggests that the fall in climate tech investment is likely due to geopolitical risks and economic uncertainty, rather than a deliberate shift in priority. Investment in other categories has declined even further, and there are more first-time investors exploring the space than has been seen in previous years. 
Further contradicting the message that has been taken from PwC's research, Dealroom has reported on the climate tech sector's dominance in European investment. In the third quarter of 2023, climate infrastructure accounted for around a quarter of technology funding across the bloc. 
According to Export Development Canada (EDC), this trend is not confined within the EU. Canada's cleantech industry received CAD$1.2 billion in 2022, an all-time high since records began in 2018. While remaining cognisant of current market conditions, EDC's analysis suggests that the rapid emergence of global climate policies will continue to drive the sector's demand.  
Incentive packages such as the US' landmark Inflation Reduction Act and competing measures across the world will continue to facilitate further investment, meanwhile the increasing adoption of new requirements and penalties may increase the risk of traditional profit-makers. 
Carbon markets struck by latest in long list of scandals
Carbon markets have been thrown into yet another controversy,  with New Yorker investigators reporting that an enormous offsetting project has not delivered as promised. 
The project in question was developed by South Pole, a major player in the carbon offsetting market. Since its beginning, companies including Volkswagen (ETR:VOW3), Gucci and Nestlé (SIX:NESN) have invested almost a hundred million dollars in credits that claimed to balance out their carbon emissions by preventing the clearing of forests on the banks of Zimbabwe's Lake Kariba. 
Now, South Pole has been accused of financial misconduct, maltreatment of the local community and profiting from paid trophy hunting within the boundaries of the Kariba project. Moreover, the investigators claim that South Pole's project has done little to reduce the release of carbon emissions. 
Credits from the Kariba project had been approved and verified under the world-leading standards developed by Verra. In light of this week's allegations, Verra has confirmed that the project will be put on hold until an official investigation has taken place. 
However the matter is dealt with, this latest scandal will undoubtedly come as another blow to the market. Both South Pole and Verra are recognised names, positioned as beacons of credibility. As this is called into question, investors and corporations may suffer a crisis of confidence. Their lack of trust in the evolving carbon market could disincentivise their purchase of offsetting credits, reducing the funding available for what has long been sold as a critical tool in the fight against climate change. 
Revitalised interest in green and sustainable financial instruments
Despite recent reports that green and sustainable financial instruments are beginning to stagnate, this week has seen a number of major announcements.  
JPMorgan Chase has returned to the market for the first time since 2021, reportedly raising over seven billion dollars to be put towards eligible projects such as renewable energy expansion, sustainable construction or low carbon transport. Meanwhile in Asia, Nikko Asset Management has expanded its capabilities beyond the realm of sovereign bonds to include green and sustainability-linked corporate issuances. In the UK, AIB has raised €750 million through its latest foray into green bonds. 
Several major companies have already taken note of this revitalised interest. Just this week, H&M (STO:HM B) has issued its debut green bond, seeking €500 million to finance its achievement of sustainability targets including an increase in recycling and reduction in energy use.  
Further ahead in the game, Verizon (NYSE:VZ) has outlined the allocation of proceeds from a billion dollar green bond issued last year. Thailand's WHA Group (SET:WHA) has boasted of its dramatically oversubscribed sustainability-linked debenture issuance, while Tritax Big Box REIT (LSE:BBOX) has secured a £500 million revolving credit facility linked to sustainable performance indicators.