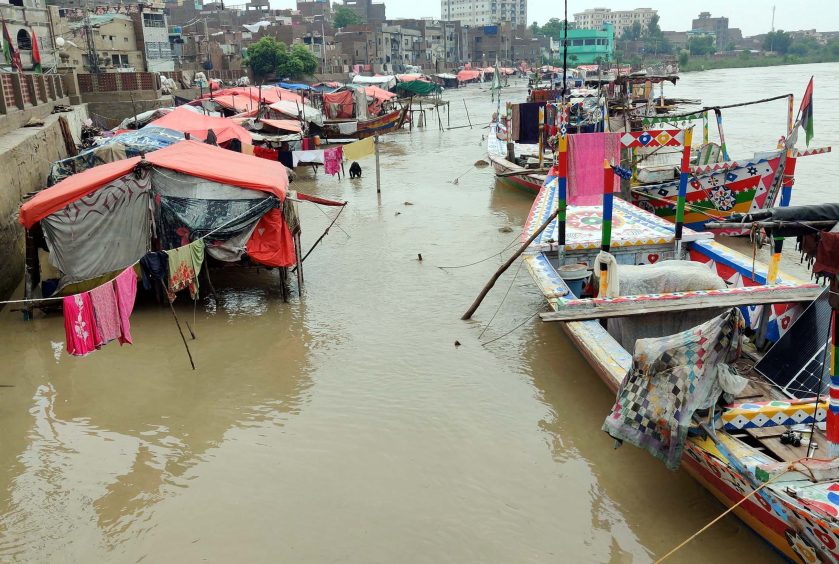 The United Nations Environment Programme (UNEP) has released its latest Adaptation Gap Report, providing crucial data for the Loss and Damage Fund negotiations at COP28.
The report has undertaken a major update and now estimates higher costs of adaptation than earlier studies.
Progress on climate adaptation is slowing on all fronts when it should be accelerating to catch up with rising climate change impacts and risks.
Climate risk is a real threat already being felt by businesses worldwide – protecting those most affected by extreme weather events is not only a humanitarian imperative, but also an economic one. 
Insufficient adaptation measures have massive implications for losses and damages, particularly for the most vulnerable people and countries.
Inger Andersen, executive director of UNEP, said: "Even if the international community were to stop emitting all greenhouse gases today, climate disruption would take decades to dissipate." 
"I urge policymakers to take heed of the Adaptation Gap Report, step up finance and make COP28 the moment that the world committed fully to insulating low-income countries and disadvantaged groups from damaging climate impacts."
What is the Loss and Damage Fund?
Climate change is affecting the most vulnerable people and areas disproportionately compared to the countries that, historically, are the largest emitters of greenhouse gases. A 2022 study from Dartmouth University estimated that the five countries with the highest emissions were also responsible for around $6 trillion in associated global economic losses. By 2050, lower-income countries could face up to $1.8 trillion in loss and damage that are largely the responsibility of wealthier nations. 
Agreed upon at COP27, the Fund is a financing facility intended to channel compensatory funding to those who are bearing the burnt of extreme weather events. The term has a loose definition but, effectively, 'loss' refers to impacts on infrastructure and land, while 'damage' is meant to fund the defence of ecosystems which have been destroyed. It refers to those changes that cannot be addressed by mitigation or adaptation and are unavoidable.
COP28 will be instrumental in developing a framework for the Fund, including its governance, structure, location, source and beneficiaries of funding. Discussions, however, have so far been marked by profound disagreements between parties. 
After a fourth meeting of the Transitional Committee ended with no outcome in October 2023, another one was scheduled in a last-ditch attempt to find a common ground. It will be on 3-5 November 2023 in Dubai after the pre-COP.
How does the Fund relate to adaptation?
Implementing adaptation measures goes hand in hand with boosting resilience, which is particularly important for low-income countries and disadvantaged groups, and head off losses and damages. Considering that 55 most climate-vulnerable economies alone have experienced losses and damages of more than $500 billion in the last two decades, it is fair to expect even steeper costs in the future, particularly in the absence of forceful mitigation and adaptation. 
The good news is that every billion invested in adaptation against coastal flooding leads to a $14 billion reduction in economic damages, while $16 billion per year invested in agriculture would prevent around 78 million people from starving or chronic hunger because of climate change. 
UNEP noted that, however, neither the goal of doubling 2019 international finance flows to developing countries by 2025 nor a possible New Collective Quantified Goal for 2030 will significantly close the adaptation finance gap and deliver such benefits.
What did the report find?
Adaptation finance needs of developing countries are over 50% higher than what was previously estimated and 10-18 times as big as international public finance flows. The adaptation finance gap is now calculated at $194-366 billion per year amid growing finance needs and faltering inflows.
Developing countries are now projected to need $215 billion per year in the current decade to fund adaptation measures, rising to $387 billion per year by 2050. These estimates are based on extrapolation of costed Nationally Determined Contributions and National Adaptation Plans to all developing countries.
Public multilateral and bilateral adaptation finance flows to developing countries, however, declined by 15% to $21 billion in 2021. This dip comes despite pledges made at COP26 in Glasgow to deliver around $40 billion per year in adaptation finance support by 2025 and sets "a worrying precedent", according to UNEP.
Meanwhile, adaptation planning and implementation seem to be plateauing, which is worsening the situation. While five out of six countries have at least one national adaptation planning instrument, progress to reach full global coverage is slowing. And the number of adaptation actions supported through international climate funds has stagnated for the past decade
"In 2023, climate change yet again became more disruptive and deadly: temperature records toppled, while storms, floods, heatwaves and wildfires caused devastation," said Andersen. "These intensifying impacts tell us that the world must urgently cut greenhouse gas emissions and increase adaptation efforts to protect vulnerable populations. Neither is happening."
Financing needs new models
UNEP outlined seven ways to move towards more innovative financing mechanisms to reach the necessary scale of investment. The core is still dominated by international public adaptation finance, domestic expenditure on adaptation and private-sector finance for adaptation, even if relative contributions to closing the adaptation finance gap remain uncertain.
It identified another four potential approaches: remittances by migrants to their home countries, which often contribute significantly to GDP; increasing finance tailored to SMEs since they comprise the bulk of the private sector in many developing countries; reform of the global financial architecture, which includes the Bretton-Woods Institutions (World Bank and International Monetary Fund) and the World Trade Organization, together with other international financing institutions, such as multilateral development banks.
An example of the latter has been proposed by the Bridgetown Initiative, which the UNEP said "has enormous potential" to support developing countries in boosting their resilience against future climate shocks, including through changes in managing vulnerable countries' debt burden. Finally, the last suggestion is the implementation of article 2.1(c) of the Paris Agreement on making finance flows consistent with a pathway towards low-carbon and climate-resilient development. 
SGV TAKE
Companies may think that the need to finance adequate adaptation measures in the most vulnerable countries in the world does not concern them. Ensuring business continuity, however, includes examining our globalised supply chains. 
Climate risk is a real threat and is already being felt by businesses worldwide, including in the wealthier parts. As such, protecting those most affected by extreme weather events is not only a humanitarian imperative, but also an economic one.