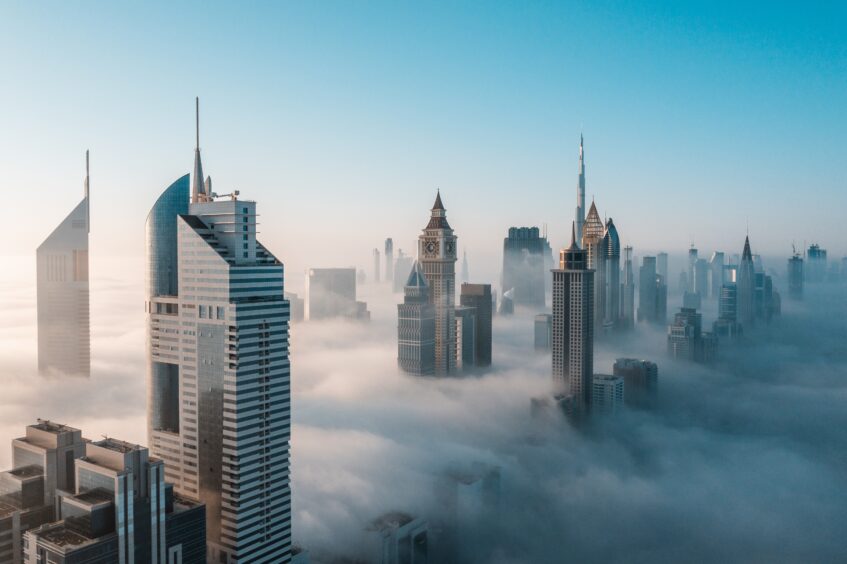 This week's investment roundup looks at the rise of climate tech investment in the Middle East and North Africa, how central governments are supporting sustainability projects and the latest guides to responsible investing.
$651 million invested in climate tech startups across MENA and Türkiye
This week, venture capital platforms CE-Ventures and MAGNiTT have published new research, The State of Climate Tech Venture Capital Report, providing an insight into the climate tech sector in the Middle East and North Africa (MENA) and Türkiye region, which is heavily affected by climate change.
Climate tech investments reached an unprecedented global total of $82 billion in 2022, marking a 20% increase from the previous year. Some 148 startups in MENA and Türkiye attracted $651 million between 2018 and 2022, suggesting appetite for innovation in this space.
Central governments support sustainability initiatives
Achieving national and global sustainability goals requires support from both the public and the private sectors. This week, the US Department of Agriculture is allocating nearly $1.7 billion in funding to support the adoption of climate-smart agriculture practices, which have direct climate mitigation benefits, several environmental co-benefits, and offer farmers, ranchers and foresters new revenue streams. The recipients include conservation groups such as Ducks Unlimited, the National Fish and Wildlife Foundation and the Rangeley Lakes Heritage Trust.
Similarly, the UK Government has injected £65 million into five projects across the country to recover excess heat from data centres and use it to heat homes. Heat networks supply heating and hot water to homes and businesses via heat pumps or sources from underground, manufacturing, and waste management. They not only channel heat that would otherwise be wasted to heat homes and hot water, generating cost and energy savings, but they also have a significantly lower environmental impact than individual, energy-intensive heating solutions, such as gas boilers.
UK hit by carbon price collapse
Remaining in the UK, however, analysis published this week by Energy UK found that the country's weak and volatile carbon price is threatening to undermine investment in clean energy, cost the Treasury billions in lost revenue, and could see domestic companies facing hefty tax bills for exporting to the rest of Europe by 2026.
The UK carbon price has tumbled during 2023, which has major consequences if left unchecked – considering that the EU is set to introduce a carbon border adjustment mechanism (CBAM) in 2024.
ESG data startup secures $5.2 million
ESG Flo has secured $5.25 million in seed capital in a round co-led by Rho Ignition and Tola Capital, with participation from Bain & Company and Contour Venture Partners.
The company leverages AI automation and deep learning to gather data spread across an organisation to create reporting that complies with non-financial disclosure requirements, such as the EU's Corporate Sustainability Reporting Directive.
Finnish partnership to develop sustainability model for industrial investment projects
Valmet, a supplier of technologies to the pulp, paper and energy industries and Metsä Group, a Finnish forest industry company, have joined forces to develop a joint sustainability model for industrial investment projects, intended to ensure sustainability in technology and maintenance investments.
The model will address various aspects of sustainability related to ESG and will be used to verify the sustainability of the process technology projects delivered by Valmet to Metsä Group and the related supply chains.
Clarifying sustainable investment vocabulary…
CFA Institute, the Global Sustainable Investment Alliance (GSIA), and Principles for Responsible Investment (PRI) have published a new resource intended to clarify the terminology used in responsible investment. It came after calls from regulators for voluntary standard setters to develop common terms and definitions, to ensure consistency throughout the global asset management and wealth management industries.
…and how to unlock green investment
Elsewhere, the Green Finance Institute released its Local Climate Bonds (LCB) Toolkit to support local authorities tapping a potential £3 billion in green community municipal investment opportunities, which will help reach their net zero targets. LCB are a type of community municipal investment that enable local authorities to raise capital to fund decarbonisation projects in their communities such as wind farms, solar panels, rewilding, retrofit of schools, and electric vehicle charging points.