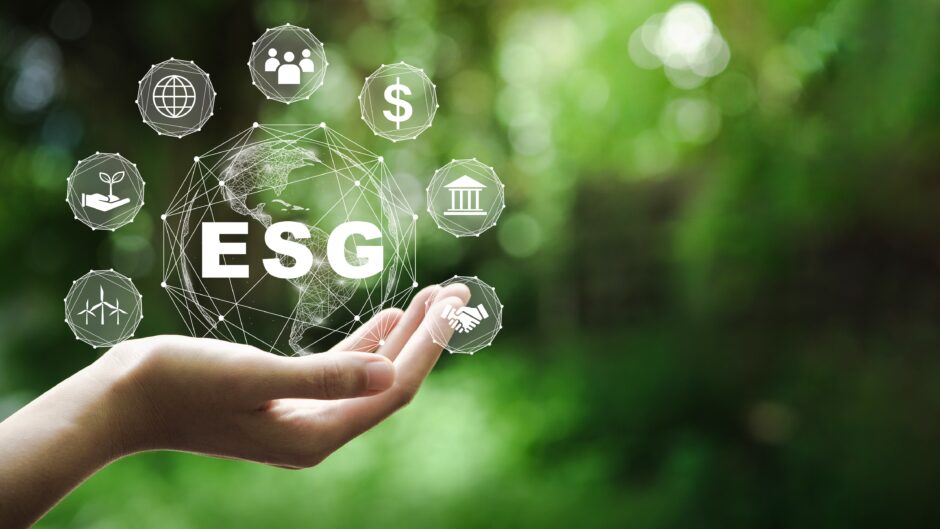 ESG Flo, an AI-powered data infrastructure platform, announced that it has secured $5.25 million in seed capital.
ESG Flo has raised over $5 million in seed capital to help companies to trace data more effectively and save time on reporting.
The funding round was co-led by Rho Ignition and Tola Capital with participation from Bain & Company and Contour Venture Partners.
The company is one of many intending to leverage AI to enable corporates to optimise their reporting requirements under new ESG and climate regulations, meaning they can focus on the necessary actions to cut emissions.
Sustainability teams currently spend most of their time manually collecting data and are buried by ineffective processes, often leading to errors and a waste of time and effort. ESG Flo was launched with the goal of helping businesses create a robust, auditable ESG (environmental, social, and governance) data infrastructure.
The company was the first business to come out of Bain & Company's Founder's Studio, an organisation that falls under Bain's "Engine 2" business and aims to build Bain's next generation of innovative software and data businesses based on the firm's unique expertise.
At the time Ron Kermisch, head of Founders Studio and a partner at Bain said: "We believe in the power of our people. Our founders and their teams are selected from the top 1% of business talent in the world. We provide them with the support necessary to succeed by giving them access to Bain's global client and alumni network paving the way for innovation. ESG Flo is an exciting inaugural example of this strategy in action."
Data that is more traceable, transparent and complete
Research from ESG Flo reports that not only do sustainability teams across industries lose valuable time, but they often lack audit readiness. ESG Flo equips companies with the structure necessary to achieve both data efficiency and accuracy while also harnessing the power of AI. Technical capabilities include:
Data visualization and dashboards for insightful goal setting, initiative tracking and benchmarking
Data gap flagging, anomaly detection, error proofing and data immutability
Dedicated auditor functionalities that provide access to facilitate feedback between auditors and data managers, and address the growing need for reasonable assurance
The technology leverages AI automation and deep learning to gather data spread across the organisation to create reporting that complies with the EU CSRD and US SEC non-financial disclosure requirements.
At its launch in April 2023, Patrick Obeid, founder and chief executive of ESG Flo said: "ESG Flo was born out of the desire to do our part in helping solve the complex climate problems in our world. Our vision is clear: to provide companies with the necessary data backbone to achieve their ESG targets and make more effective cost, risk and compliance decisions. By optimising data ingestion in an auditable platform, our pipelining solution automates and streamlines environmental data processes. Now business leaders can focus on what really matters, cutting carbon Scope 1, 2 and 3 emissions."
What are ESG Flo's target markets?
ESG Flo says it is targeting customers in the industrial, manufacturing and infrastructure sectors that need a centralised way to manage their sustainability data given stakeholder pressure and level of ESG impact.
"Amidst the evolving landscape of ESG regulations, including the forthcoming EU CSRD reporting and non-financial disclosure requirements in the US, there is an urgent demand for a robust data infrastructure that aligns with ESG regulatory mandates. Companies with strong ESG strategies gain a competitive advantage, and ESG Flo facilitates seamless integration of environmental, social, and governance factors into decision-making. This promotes sustainable and responsible practices that benefit stakeholders, the planet and future generations," said Karolin Beck, Venture Partner at Tola Capital.
According to an August 2023 Audit Board report, only one-third of respondents in a recent survey reported being in compliance or planning to comply with the proposed SEC ESG rules. For those that do plan to comply, the report findings reveal that 90% currently fall within the bottom half of maturity levels for reports and disclosures.
With the new capital, ESG Flo says it plans to expand its solution to offer a CSRD and SEC readiness solution, hire best in class engineers for product development to advance its AI engine, and scale its growth and marketing team to support more customers. As part of this investment round,  Karolin, Habib and Patrick Quinlan, a proven entrepreneur with an expertise in ethics and compliance, join the company's board alongside Ron Kermisch of Bain & Company.
SGV Take
While the market for supporting for ESG, climate and sustainability reporting is getting crowded, there is a growing demand for support that is not yet being fulfilled. As yet no clear front runner has emerged. The focus on audit ready data is important as its been reported that the majority of companies undertaking reporting have insufficient controls to be audit ready. The connection with Bain should provide a robust client pipeline and credibility and the company looks well positioned for growth.