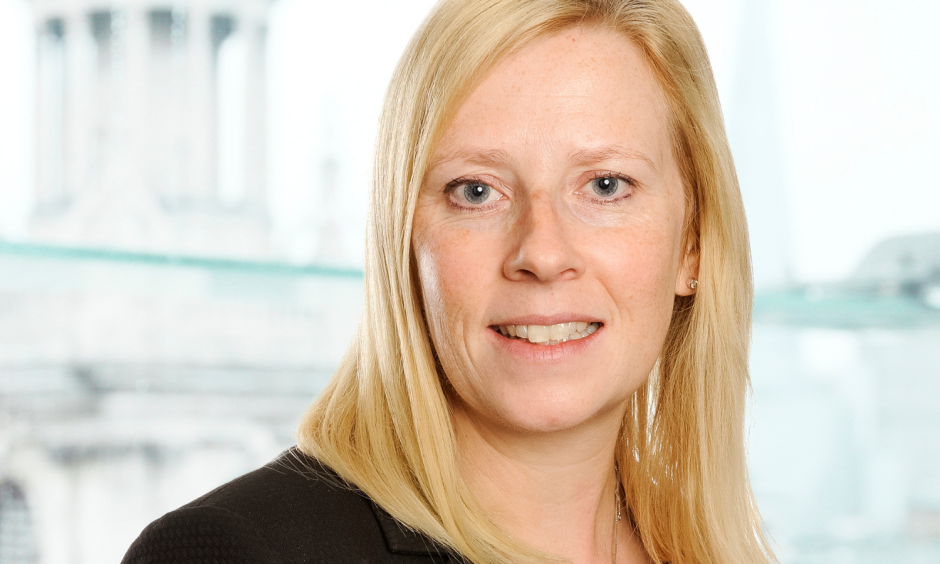 Sarah Lown, legal director at Eversheds Sutherland, explores the interplay between the Taskforce on Nature-related Financial Disclosures (TNFD) and pensions, with a focus on the energy sector.
Nature loss is accelerating and 

the

 continued focus 

on

 climate and nature (which are 

in

extricably linked) is much needed and should be welcomed.
It is unclear how

the

 Government will 

in

corporate 

the

TNFD

 

in

to 

the

 regulatory framework for 

pensions

and whether it will be done similarly to 

the

 Taskforce 

on

Climate-related Financial Disclosures (TCFD) recommendations.
TNFD's 

recommendations

 could be used by 

the

 

energy

 

sector

as a springboard to offer ESG-friendly 

in

vestments and also present a reputational opportunity.
While the TCFD focuses on climate change, TNFD puts nature (which is inherently linked to climate) at its centre. The ultimate object of the TNFD is to "position nature risk alongside financial, operational and climate risk and help to shift capital flows to nature-positive outcomes".
With three of the top ten climate change contributors being related to nature and recent press coverage confirming fears that nature is declining faster than at any other time in human history, the publication of the TNFD is timely. It elevates 'nature' to the same level of business criticality as 'climate': going forward, businesses will have to give equal regard to nature-related and climate-related considerations.
The TNFD recommendations adopt the four key pillars from TCFD which many pension funds and their sponsors will be familiar with:
Governance:

the

governance processes, controls and procedures

the

 organisation uses to monitor and manage nature-related issues;
Strategy: 

the

 approach 

the

 organisation uses to manage nature-related issues;
Risk and 

impact

management: 

the

 process used by 

the

 organisation to identify, assess, prioritise and monitor nature-related dependencies, 

impact

s, risks and opportunities; and
Metrics and targets: 

the

 metrics and targets used to assess and manage material nature-related dependencies, 

impact

s, risks and opportunities.
Although borrowing framework elements from TCFD should help to engender a joined-up approach, the nature-related framework is arguably even more ambitious than its older sibling. Indeed, it introduces a two-way assessment of impacts which will require investors and businesses alike to assess their impact on the environment together with its impact on them. This reckoning will be particularly acute for the energy sector.
As such, while the TNFD recommendations share the same platform as TCFD, they are more expansive and, building on the 'double-materiality' concept, will require businesses to undertake a two-way assessment of their symbiotic interdependencies.
Impact

 

on

 pension schemes

Unlike the TCFD framework, which saw a raft of new climate reporting obligations being introduced under the Pension Schemes Act 2021, the TNFD is at this stage a voluntary code and, until more detail is released for the UK and the different sectors, its impact on the UK pensions industry is uncertain.

The publication of the TNFD recommendations, however, should be welcomed and will certainly support pension trustees in integrating nature-related considerations into their ESG work. Trustees could use the framework to identify the nature-related risks and opportunities which they consider will have an impact on their scheme's investment strategy (and funding strategy for DB arrangements) and assess their impact.

Having said that, the current lack of data, metrics and targets could impede these efforts. For example, the universally available metrics which exist much more widely in the TCFD space (for example, greenhouse gas emissions) aren't yet available for TNFD. Furthermore, TNFD will only add to the (already very heavy) reporting burden on pension scheme trustees regarding ESG and responsible investment and may result in lethargy and potential inaction on the ground.
Sponsor
impact
Trustees and sponsors are increasingly coming to realise that the impact of climate change on employer covenant should not be ignored. The inclusion of climate as a relevant factor came about as a result of regulatory pressure and it will be interesting to see whether, in due course, nature will also play a role in the covenant assessment of scheme sponsors.
Again, this could be particularly acute for sponsors of defined benefit arrangements in the energy sector which tend to sit more within the traditional arenas of oil and gas.
A regulatory footing?
It is currently unclear whether the TNFD recommendations will be incorporated into pensions law in the same way as TCFD. In its  'Green Finance Strategy' published in March this year, the Government announced its intention to explore later this year how the final form TNFD recommendations should be incorporated in the UK.
There is no indication at this stage as to whether they will be given the same mandatory footing for pension schemes as was taken for TCFD. For now, trustees and sponsors should consider whether they wish to apply some or all of the recommendations on a voluntary basis.
The opinions of guest authors are their own and do not necessarily represent those of SG Voice.