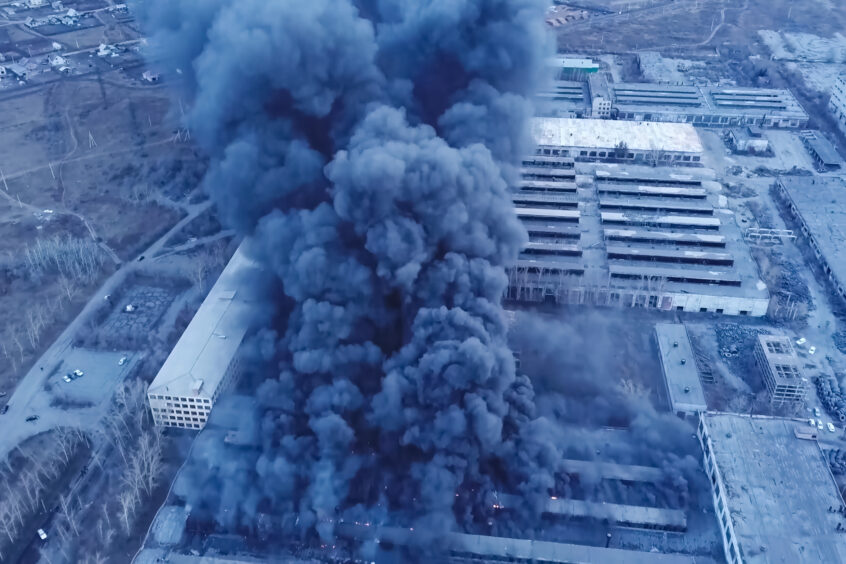 Swiss Re, the world's second largest reinsurer and part of the UN-backed Net-Zero Insurance Alliance, has announced plans to phase out investments for new fossil fuels.
In April Swiss RE unveiled a new policy from 2022 that will see it no longer provide insurance for new oil and gas projects, unless developers can demonstrate credible transition plans to achieve net-zero targets verified by an independent third party such as the Science Based Targets Initiative (SBTI).
What is behind Swiss Re oil and gas insurance decision?
According to Swiss Re (SWX:SREN), its decision was based on the analysis from the International Energy Agency (IEA) that says there is no room for new fossil fuel projects if the 2050 target of net zero is to be reached.
As it stands, the trajectory of oil and gas production is currently misaligned with global climate goals – today 95% of oil and gas companies continue to have expansion plans.
In addition, Swiss Re said it wanted half of its overall oil and gas premiums by 2025 to come from companies with 2050 transition plans, and that by 2030 all its clients in the sector should have done so. It also said that from 2022 it will no longer insure companies or projects with more than 10% of their production in the Arctic, apart from Norwegian producers.
Perhaps of most importance, the insurer said it plans to finalise a policy on treaty reinsurance for oil and gas (where it insures bundles of risk from different projects) in 2023.
ESG and oil and gas investments
Reclaim finance director Lucie Pinson said: "By taking steps to stop insuring new oil and gas projects and companies that won't aim at aligning their activities with climate science by 2030, Swiss Re is headed in the right direction."
Other insurers that have chosen to stop insuring new oil and gas production include Aviva (LON:AV), General (BIT:G)i, Hannover Re (ETR:HNR1), KPC (LON:KPC) and Suncorp (ASX:SUN).
It's critical that the expansion of the fossil fuel industry is not supported by the insurance industry if the world is to reach its net-zero goals.
And it's not just the provision of insurance that enables projects to get underway – a recent report from California's energy commissioner showed that insurance companies invested over $536 billion in fossil fuels in 2019 – with only 11.4 billion being invested through green finance.
What is the United Nations Net-Zero Insurance Alliance?
The UN-organized Net-Zero Insurance Alliance currently consists of more than 20 insurers who have all pledged to have net-zero portfolios by 2050.
Hannover Re and MAPFRE (BME:MAP) have announced similar policies to Swiss Re so far, meaning that over 20% of the insurance industry is now aligning with net zero goals.
Allianz (ETR:ALV) is understood to be preparing a similar policy and recently became the seventh insurer to reject the controversial East African Crude Oil Pipeline, joining Munich Re, AXA, Swiss Re, Hannover Re and Scor Se. But action needs to match rhetoric, and quickly.
What is the impact of oil and gas insurance on climate change
Insurance has a critical role to play both in the development of new oil and gas, as it plays a major role in the viability of investment and industrial development.
Peter Bosshard, co-ordinator of the global Insure Our Future campaign, said: "Insurers, as society's risk managers, should take responsibility to actively support global action to avoid climate breakdown, and drive the transition to a low-carbon economy.
Without insurance most new fossil fuel projects cannot go ahead and existing ones must close."
The importance of the role of insurers was highlighted by Global Witness, an international NGO focused on highlighting environmental and human rights abuses in the oil, gas, mining and timber sectors, regarding the role of insurers in supporting the delivery of Russian oil and gas.
According to the NGO, Refinitiv data showed that the 13 "protection and indemnity" insurance associations that form the International Group of P&I Clubs (IGP&I), which provides liability insurance for over 98% of seaborne trade, had provided insurance for 360 ships delivering Russian fossil fuels after the invasion of Ukraine.