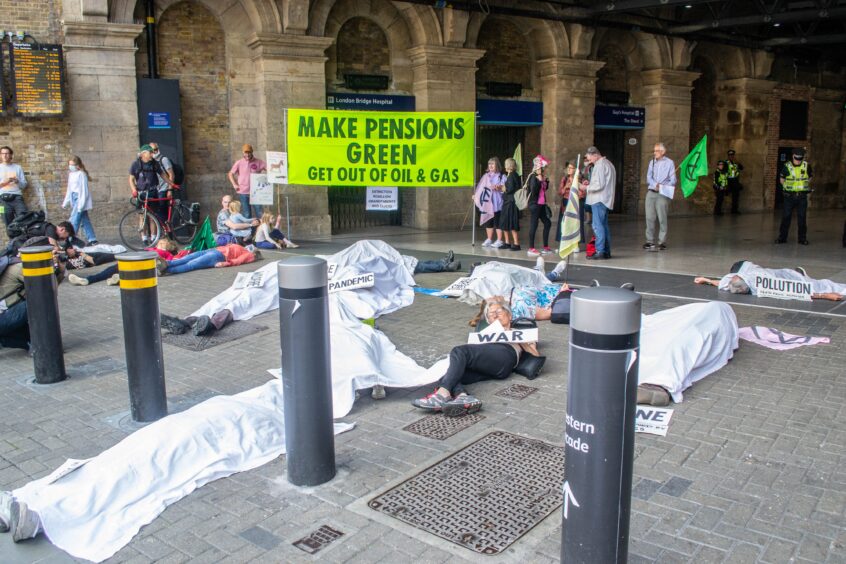 Alignment of UK investment towards net zero has been given a boost by the government, with news that pension funds must report their alignment with net zero goals by October 2022.
With £2 trillion in assets under management, all occupational pension schemes are exposed to climate-related risks, and the UK is set to become the first major economy to require such risks to be considered and reported upon in the sector.
Climate change is considered a major systemic financial risk by central banks, as well as a threat to the long-term sustainability of private pensions.
Not only will the new plan force pension funds to take stock of their exposure to climate risk but, for the first time, pension savers will be able to see the impact of their investments and better understand how climate risks are being considered and mitigated, via the climate risk reports that must be published by their pension scheme.
New rules mean 80% of UK pensions must consider climate change risk
Together with existing climate regulations, the new measures will mean from October 2022 more than 80% of UK pension scheme members will be invested in pension schemes subject to these new rules.
Authorised master trusts and schemes with £5 billion or more in assets will be in scope from October 2021 and, according to Minister for Pensions Guy Opperman, this initial phase of reporting will allow the government and pension schemes to identify best practice and – subject to consultation – extend the measures to smaller schemes as soon as 2024.
Secretary of State for Work and Pensions Thérèse Coffey said that the move was 'paving the way for green pensions', intended to offer sustainable financial returns while accelerating the shift towards net zero.
Publication of the new measures comes ahead of a three-week 'Green Nudge' trial, which will see pension scheme members encouraged to learn more about making greener pension choices.
News of the mandatory reporting requirement is the next stage in responding to growing demand for climate transparency, especially in financial services. In 2021, the UK mandated that many large companies must disclose their exposure to climate risk along the guidelines issued by the Taskforce on Climate Related Financial Disclosure (TCFD).
Funds must understand risk exposure
The new reports will require trustees to obtain and use data to calculate their selected portfolio alignment metric "as far as they are able". The Department for Work and Pensions (DWP) also published statutory guidance alongside the consultation response, acknowledging that clear, coherent and timely guidance will be a key resource for trustees.
There are a number of challenges in the reporting requirements, not least of which are going to be the accessibility, coverage and quality of available data.
There are some concerns that trustees of pension schemes are going to be asked to provide reports on their climate risk management prior to the requirement for asset managers to do so.
David Fairs, however, executive director of regulatory, policy, analysis and advice at The Pensions Regulator (TPR), said that it was important that large pension schemes be clear about how far their investments align with the Paris Agreement.
He said that "climate change has the potential to cause material financial consequences to savers' retirement outcomes. It's also a risk which has not been adequately recognised by all investors, where the impacts are rapidly crystallising and where the time to mitigate the most negative impacts is limited."
No penalties for pension funds except where no compliance effort is made
The regulator has said that it doesn't expect to issue any penalties except where the report hasn't been published, or where it's been made clear that trustees have not made a genuine effort to comply with the new regulations.
It recognises that undertaking a review of potential climate risk is a significant amount of work, with a steep learning curve in terms of knowledge, regulatory requirements and emerging market practice.
Fairs said that "the outcome of our review of the published reports will also be used to provide high-level observations and feedback to in-scope schemes where we have an existing supervisory relationship."
The TPR will also inform the DWP's review of the regulations in late 2023, which will include a review of the effectiveness of the regulations and the range of schemes to which they should apply, meet commitments to review TCFD reports and share best practice examples (with the DWP), as well as carry out a thematic review of scheme resilience to climate-related scenarios.