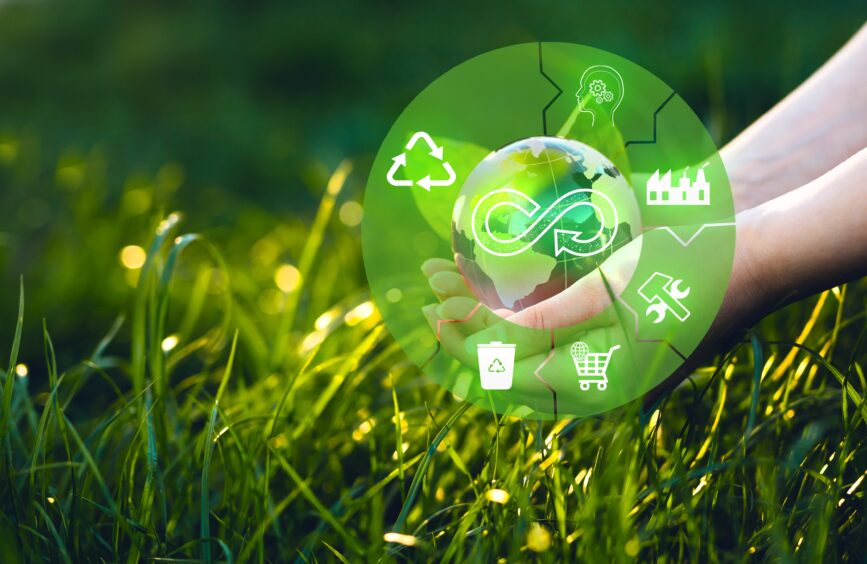 Finnish software start-up Rentle has raised €3.8 million in seed funding to expand its platform for helping businesses introduce circular, rental-based business models. 
Rentle will use the funds to further develop its software, which helps users set up, manage and scale their rental business.

 

Circular business models can provide multiple revenue streams through each individual product, while also minimising the environmental impacts of production and waste.

 

As the business case for circularity becomes stronger, driven by an increase in consumer demand, new technologies will emerge to support the implementation of circular business models.

 
Rentle's platform, sold on a software-as-a-service basis, includes various features that help sellers introduce alternative business models based on the principles of a circular economy. 
Merchants can use Rentle to create ecommerce websites that are purpose-designed to offer product rentals, refurbished goods, or complementary services that help customers maximise their use of each item. The software supports these sales with its centralised inventory management system, which syncs data in real-time to accommodate a circular inventory. 
Tuomo Laine, Rentle's co-founder and CEO says that, traditionally, ecommerce platforms have used software designed for a linear model of production and sales. He believes that Rentle's offering will help reduce waste by giving consumers access to a wider range of high-quality goods, while providing retailers with opportunities for additional revenue streams and better profit margins. 
According to Laine, "it is where capitalism meets sustainability". 
The business case for a circular economy 
Circular business models are those which enable resources to circulate within the economy while maintaining their maximum value. The overarching idea is to effectively decouple revenue streams from production and resource extraction, allowing more revenue to be generated while minimising the number of new products on the market. 
The circular approach has clear benefits for the environment as, by reducing both production and waste, it generates fewer greenhouse gas emissions and less pollution. 
Where businesses stand to gain is through what the Ellen MacArthur Foundation describes as the "inner loops" of the circular economy, such as maintenance or reuse. These inner loops retain a high proportion of the energy, labour and time that goes into each product, and can therefore provide significant value. 
As such, circular business models include those that enable more uses per user, more users per product, or models that go beyond physical products to offer additional services that address users' needs.  
These models allow businesses to access multiple revenue streams through a single product, while saving costs by improving resource productivity and reducing supply chain risks. 
Shifting consumer demand for circularity 
The business case for circularity, however, is also dependent on consumer demand.  This appears to be on the rise, with the Ellen MacArthur Foundation projecting a $700 billion opportunity for circular models within the fashion industry alone before 2030.  
The International Organization for Standardization's (ISO) Trend Report 2022, meanwhile, says that sustainability has become a crucial business strategy that must be accommodated by new business models. It predicts that Europe's sharing economy, based on models such as rental that enable collaborative consumption without total ownership, will grow by 35% year-on-year for the next decade. 
To ensure that demand remains strong, circular business models must be able to effectively meet consumer needs. This will require a shift in how economic value is generated, moving beyond products to provide convenience, service and experience. 
Technology enables the circular transition 
New technologies may be the key to enabling this shift. Ecommerce platforms have already demonstrated their effectiveness in improving convenience, but more advanced technologies could be leveraged to transition from one-directional transactions towards more mutually beneficial services.  
Blockchain solutions and artificial intelligence, for example, could be used to improve traceability, enabling convenient and secure exchanges for businesses to manage processes such as collection, maintenance, repair or distribution. 
Such technologies can improve consumers' experience, such as by providing personalised recommendations, while also benefiting businesses with insightful data that can be used to further develop the services they offer.  
These opportunities demonstrate just a few ways through which technology can help create value in the circular economy by driving new processes, communication channels and operational efficiencies. Technology can be used as a vital tool in making services more accessible to consumers while improving supply chain sustainability and allowing what once might have been waste to be turned into positive economic activity. 
As businesses become more aware of the value that can be added through circular models, we can expect to see a range of new technologies being deployed to capitalise on emerging consumer demand for more experiential purchasing opportunities that align with their environmental values.