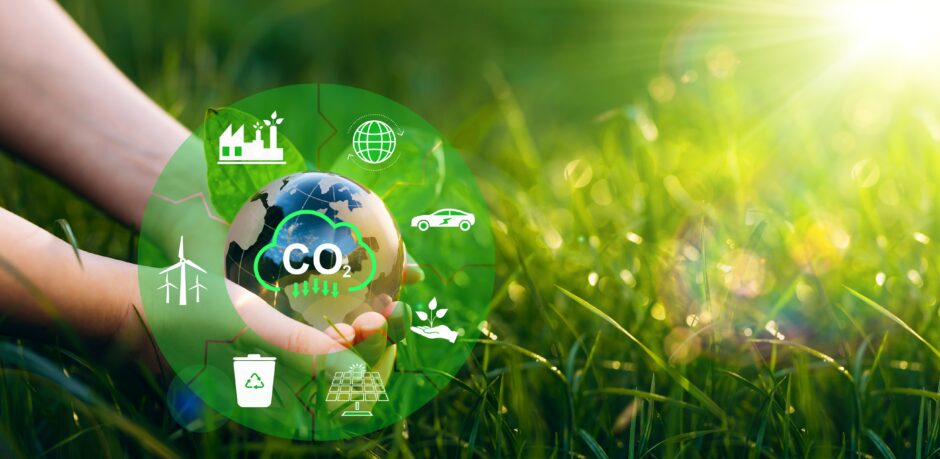 The much-delayed global meeting of the Convention on Biodiversity (CBD) ended in Nairobi, not with a bang but a whimper. There has been little forward movement despite the increasingly recognised risks around biodiversity loss, with over half of the world's total GDP ($44 trillion) moderately or highly dependent on nature.
Given that the latest research shows the potential negative impact of loss of nature and biodiversity on sovereign credit ratings, even potential bankruptcy of states, it seems as if governments are sleepwalking their way into another crisis.
Ninety three countries commit to reversing biodiversity loss by 2030, but global agreement lags
Recognition of the need to protect nature and reverse biodiversity loss is widespread enough that under the Leaders Pledge for Nature, 93 countries have committed to reversing biodiversity loss by 2030. Such urgency was not reflected in the recent talks, however, with little agreed before the upcoming Conference of the Parties (CoP) in December.
There had been high hopes that COP 2022 would see the world adopt a post-2020 Global Biodiversity Framework (GBF) – a nature and biodiversity equivalent to the climate's Paris Agreement. The goal in Nairobi was for parties to the UN CBD to define the goals of the post-2020 Global Biodiversity Framework – in effect, a new blueprint for the ways in which we value life, and how we operate as a species.
Dozens of civil society organisations are urging governments to adopt a global goal to halt and reverse nature loss by 2030, and achieve a full recovery by 2050. Yet advocates for the protection of nature say they are deeply concerned by the lack of urgency and leadership shown by governments to prioritise nature loss at the highest level.
Donor countries are looking at doubling foreign aid for biodiversity to $20 billion per annum, a far cry from the $100 billion call from Brazil, alongside the creation of a dedicated global fund for biodiversity. Despite the urgency for action, discussions have been slow and need strong political momentum to be resolved.
Existing agriculture subsidies undercut nature protection
Earlier this year, Christiana Figueres, former Executive Secretary of the UNFCCC and B Team member, said that "nature is declining at an alarming rate, and we have never lived on a planet with so little biodiversity… Harmful subsidies must be redirected towards protecting the climate and nature, rather than financing our own extinction."
Research from Business for Nature shows that the world is spending at least $1.8 trillion a year on subsidies that actively destroy nature. The research, which estimates the value of environmentally harmful subsidies in fossil fuels, agriculture, transport and forestry, links those subsidies to the degradation of the global ecosystems upon which our economies depend, ultimately depleting natural resources and increasing global inequalities.
It also highlights how redirecting, repurposing or eliminating subsidies could make an important contribution to unlocking the $711 billion required each year to halt and reverse the loss of nature by 2030 as well as the cost of reaching net zero emissions.
There is a great deal of rhetoric but insufficient action – and this is an issue for every business because economic operations are rooted in the functions of nature and the ecosystem. A growing body of research is also connecting failures in natural systems and biodiversity to the cost of debt.
Recent research published by the University of Cambridge reports the different ways in which biodiversity loss can have an economic impact at a macro scale. It can drive credit downgrades, debt crises and result in rapidly increasing borrowing costs for an economy.
Sovereign risk is tracked by ratings which effectively state how creditworthy a particular state is – how likely they are to be able to pay back the money they borrow on the international markets – today such sovereign ratings cover over $66 trillion in sovereign debt.
Loss of biodiversity could hit country cost of debt
Based on a simulation by the World Bank, the Cambridge analysis suggests that a 'partial ecosystems collapse' of fisheries, tropical timber collapse and wild pollination could result in an increase of interest payments of $53 billion a year.
What is perhaps most disturbing is that the simulations on which the analysis is based [are] considered cautious (only covering fisheries, timber and pollinators), while the degradation of nature affects everything from healthy soil to temperature regulation. Risks from biodiversity loss are hard to calculate and expectations are that any projections made today at are the lower end of likely.
The team of economists behind the report, from the universities of Cambridge, East Anglia, Sheffield Hallam and SOAS University of London, argue that "nature-blind" investors cannot manage risk effectively, and that omitting biodiversity loss from calculations could "undermine market stability".
They are not the only ones calling for greater, speedier action. There is a growing recognition of the need for more work to be done to call out those economic and productive sectors that are the main drivers of biodiversity loss, such as agriculture and infrastructure.
Putting measures in place to transform the agriculture and food system will perhaps be the most important aspect of achieving the goals of the Biodiversity framework.
Food system is the largest driver of deforestation
The UN's latest Global Land Outlook 2022, which is published by the UN Convention to Combat Desertification, shows that food systems have been the single largest source of damage, responsible for 80% of deforestation and 70% of freshwater use. They are responsible for huge inequalities too, with 1% of farms controlling 70% of the world's agricultural land, while 80% of all farms are under 2 hectares.
Nairobi was a critical moment to build consensus, discuss financing and agree a draft framework with ambitious biodiversity targets that governments will commit to later in the year.
That opportunity was missed, which means that increased pressure must be put on governments for action. What the private sector needs to recognise is that either through the introduction of regulation and resource pricing, or the effect of supply disruption, nature is not something that any forward-thinking business can afford to ignore.