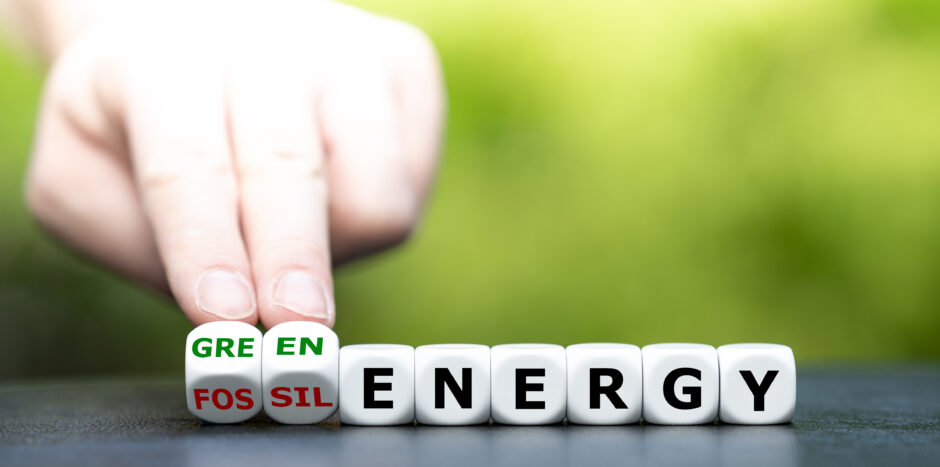 A just energy transition was in focus at COP27, with nine organisations announcing $500 million in philanthropic investment and IBM (NYSE: IBM) committing $30 million worth of pro-bono services to five projects.
The commitments will focus specifically on clean energy developments in emerging markets and developing economies.

 

The world's poorest nations must accommodate growing energy demand while simultaneously reducing their consumption of fossil fuels.

 

There is increased attention on the need for debt-free investment to support a fair and inclusive energy transition, which will ultimately benefit the global economy at large.

 
The new commitments share a focus on providing finance for clean energy development in low- and middle-income countries, recognising the need for debt-free investment to support an equitable energy transition. 
Philanthropic organisations to invest $500 million
The $500 million in philanthropic investment is to come from a coalition of nine organisations including Bloomberg Philanthropies, the Oak Foundation and the Sequoia Climate foundation. It will be delivered over the course of three years, building on existing multi-donor contributions. 
Funding will be provided for projects that include technical assistance to develop the skills needed to scale up renewable energy while moving away from fossil fuels. According to the partners, this will allow their investment not only in accelerating decarbonisation efforts but also in creating sustainable economic opportunities.  
They will specifically prioritise countries that already have ambitious clean energy plans in place, providing the necessary support for them to develop strategies that can be implemented by similar jurisdictions. By working alongside local governments, communities and civil society organisations, the coalition believes that its pooled funding will drive the momentum of new and emerging energy transition plans across the Global South. 
"This funding is intended to support countries to implement their ambitious, just and equitable clean energy agendas. Philanthropy can and will play a key role in catalyzing a step change in support for energy and economic transitions", said Christie Ulman, President of Sequoia Climate Foundation. 
"This commitment should be seen as a floor, not a ceiling, for what philanthropy can do to support a just and equitable future", she concludes. 
IBM selects clean energy cohort for sustainability accelerator
Also announced at COP27, multinational technology firm IBM has chosen five projects to take part in the first dedicated clean energy cohort of its Sustainability Accelerator programme. The company has confirmed its intention to select five different organisations each year to receive a combined $30 million worth of pro-bono services by the end of 2023. 
The accelerator programme will provide technologies including artificial intelligence, geospatial analytics and data management systems to clean energy projects being developed in areas that are vulnerable to climate-related risks.  
Among its first beneficiaries are the Environment Without Borders Foundation – which will develop an energy forecasting and tracking platform to be used in remote Egyptian villages, Sustainable Energy for All – an organisation developing energy modelling technologies that are likely to be piloted in Kenya and/or India, and a United Nations Development Programme initiative that will increase access to sustainable, affordable and reliable energy across Africa. A Net Zero Atlantic project in Nova Scotia and microgrid development on Japan's Miyakojima Island have also been selected. 
IBM's vice president of corporate social responsibility and ESG, Justina Nixon-Saintil, said: "With the IBM Sustainability Accelerator, we are convening experts and using innovative technologies to help tackle the toughest environmental challenges our planet faces; and transitioning to clean energy is a critical step right now." 
The energy transition must be a global affair
According to a 2022 report by the Fossil Fuel Non-proliferation treaty, the unchecked production and use of fossil fuels are undermining global progress toward achieving the UN Sustainable Development Goals. Its research outlines how every single one of the 17 goals is incompatible with the fossil fuels industry, with the alleviation of global poverty being made particularly unobtainable by its continued expansion. 
The extraction and burning of fossil fuels is the primary driver of climate change, placing millions of lives at risk with a disproportionate impact on the world's most vulnerable. Energy demand, however, is on the rise.  
In emerging economies, where the energy transition is yet to take off, several countries continue to rely on the burning of fossil fuels to provide the power they need. Indeed, power generation from fossil fuels in emerging and developing economies accounted for 9.8 billion tons of CO2 emissions in 2020 – doubling the annual total of the US. 
This rising demand has been driven further by the COVID-19 pandemic and global increases in energy prices. The International Energy Agency (IEA) estimates that around 75 million people that had only recently gained access to electricity can no longer afford it, leading vulnerable countries to focus on expanding the availability of established fossil fuel energy sources. 
The IEA's World Energy Outlook (WEO) 2022 states quite clearly that, to achieve net zero by 2050, investment into clean energy and infrastructure must triple by 2030 with a dedicated shift towards emerging markets and developing economies. At present, however, its scenario-based analysis suggests that oil and coal demand will continue to rise in these areas while declining in wealthier countries. 
As IEA executive director Dr Faith Birol writes in the WEO's foreword, "at the International Energy Agency (IEA), we are particularly concerned about the effect it is having on the people who can least afford it." 
"Unity and solidarity need to be the hallmarks of our response to today's crisis. This WEO underscores that successful energy transitions must be fair and inclusive, offering a helping hand to those in need and ensuring the benefits of the new energy economy are shared widely", he adds.  
Mobilising investment for a fair and inclusive energy transition
The recent announcements of philanthropic and pro-bono support for clean energy development in vulnerable economies reflect COP27's consistent focus on the importance of inclusivity in moving forwards. Collaboration has emerged as one of the key themes of the discussions taking place, with a growing recognition of the need to engage in fair and equitable solutions for the delivery of a just transition. 
With developing economies requiring an estimated $2 trillion per year to reduce their greenhouse gas emissions while coping with the increasing impacts of climate change, Governments are struggling to agree on how such solutions will be financed. While most climate finance to date has been commercialised, poorer nations are urgently calling for investment that will not contribute to their problems by increasing their level of debt. 
Existing climate finance mechanisms have placed vulnerable countries in critical debt situations, while still not providing enough investment to effectively address the initial problem. These debt burdens are severely limiting global economic development, with Governments unable to invest in public services, infrastructure or industry. 
The provision of debt-free investment, however, could help to lift billions of people out of poverty, create green job opportunities and strengthen both domestic and international markets while simultaneously reducing greenhouse gas emissions. 
COP27 has brought this opportunity to the forefront of ongoing climate negotiations, with the latest announcements from IBM and the philanthropic coalition providing a spark of hope that the urgent need for an inclusive energy transition could be realised through the collaborative efforts of multiple stakeholders.