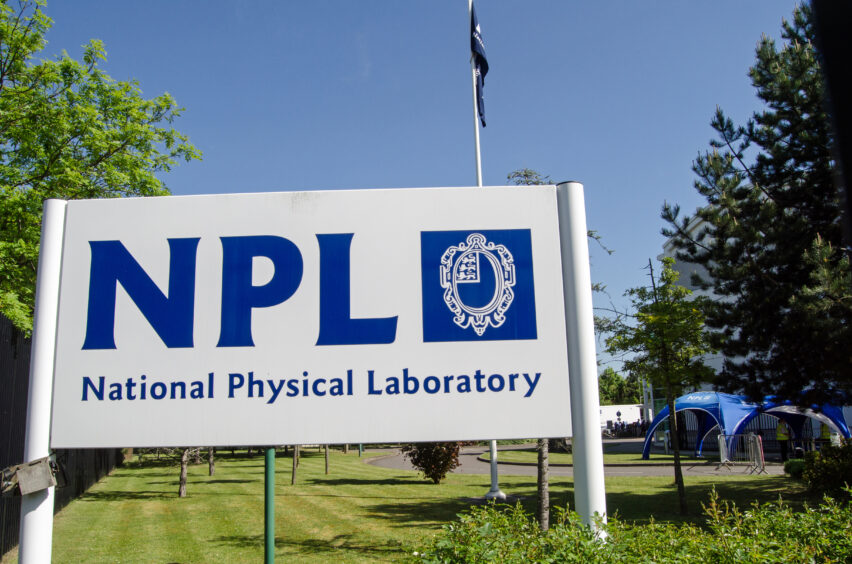 A UK research consortium led by the National Physical Laboratory, the national measurement standards lab, has received a £5 million investment to grow national greenhouse gas measurement capabilities.
NPL has received £5m to improve greenhouse gas measurement in the UK.
Understanding emissions concentration and carbon sink capacity will help define the pathway to net zero.
Accurate emissions measurement is central to effective legislation and action.
The National Physical Laboratory (NPL), alongside the National Centre for Earth Observation (NCEO), National Centre for Atmospheric Science (NCAS), the University of Bristol, and the James Hutton Institute have been awarded £5m funding to develop the UK Greenhouse Gas (GHG) measurement capability in support of the UK's net zero transition. 
Achieving UK emission reduction targets and limiting global warming in line with the Paris Agreement target of 1.5°C is a significant challenge. Tom Gardiner, principal research scientist at NPL, said: "Valid knowledge of GHG emissions is crucial to demonstrating progress towards net zero. This capability investment is part of a longer-term goal to develop an integrated system to provide independent evidence of changes to GHG sources and sinks, underpinned by the latest atmospheric science and metrology."
The investment, funded by the National Environment Research Council (NERC), part of UKRI, and the Department for Business, Energy and Industrial Strategy (BEIS) via the Building a Green Future fund, will improve the ability to determine when and where GHGs are being emitted and from which sources. The investment in capability will bolster efforts to improve national greenhouse gas data, which provide powerful and timely insight into the UK's net zero transition. 
The funding will allow the development of ground-based instrument networks that provide the essential capability for monitoring the sources and sinks of GHGs in the UK. It will also support the assessment and advancement in using space-based measurements of atmospheric greenhouse gases.
Professor Paul Palmer, science director at NCEO, said: "UK GHG emission estimates inferred from the atmospheric data we collect provide an independent verification of our ability to meet our net-zero commitments, with the empirical evidence laid out in a transparent manner. This work also lays the foundation for our future use of satellite measurements of GHGs thereby future proofing the integrated measurement system we develop." 
Why does emissions measurement matter?
The NPL says that identifying and quantifying emissions and their sources that are contributing to climate change, at local and national scales, is central to effective and accurate climate action.
Attributing the sources of GHG emissions and supporting emissions monitoring and reduction will be important on the path to reaching net zero by 2050. Measurement can assist by quantifying and analysing the GHGs and pollutants that are present in the Earth's atmosphere. Measurements related to natural sinks of GHGs (which account for the removal of around half of human-induced carbon emissions) will also be important when assessing progress on climate action.
While international standards have been developed in order to define reference methods, accurate emissions data is critical to delivering impactful emissions reduction activities. Climate TRACE, for example, reported on over 70,000 assets and identified emissions hotspots globally – showing that fossil fuel emissions are up to 3x higher than reported by countries.
By doing the same thing across the UK, we can identify where action needs to be taken. We need to measure and understand how and where we are achieving GHG emissions reductions and whether the climate is responding.
The emissions measurement challenge
Achieving UK emission reduction targets and limiting global warming in line with the Paris Agreement target of 1.5 °C is a significant challenge. The UK government has committed through the Climate Change Act 2008 to achieve net zero greenhouse gas emissions by 2050, and the Sixth Carbon Budget brings greater clarity and guidance on the pathway the UK must follow.
Matt Rigby, Professor of Atmospheric Chemistry at the University of Bristol, added: "The UK has a world-leading system for measuring greenhouse gases and is one of only a handful of countries that use atmospheric observations to evaluate its emissions reports. This funding is the first step towards a next-generation system that can estimate emissions in a timelier manner and with more detailed information on major source sectors and regions."
Beneath this ambition is a highly complex societal challenge, for which measurements lie at the heart of the solution. The beneficiaries of the new funding will work alongside the Met Office and continue to collaborate and seek new opportunities to further their work in support of this critical area.