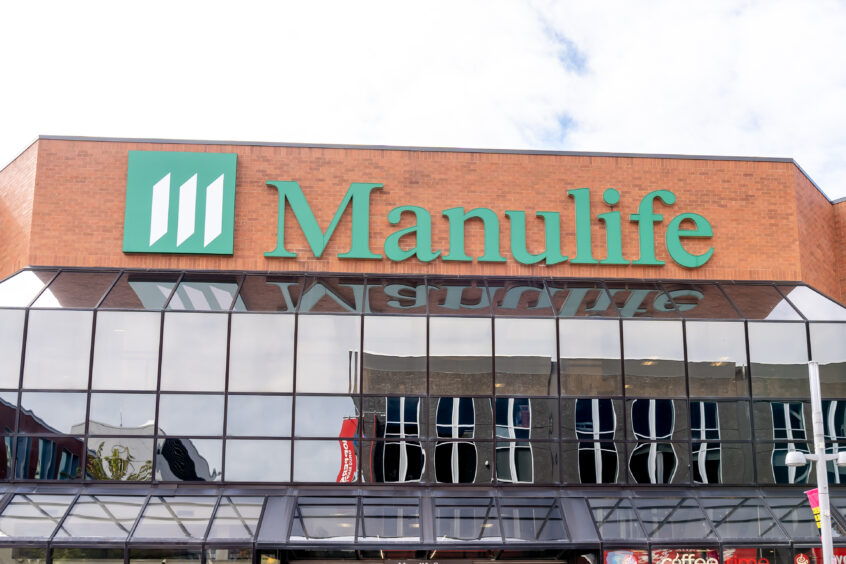 Canada's Manulife Investment Management has launched a $500 million closed-end fund that will invest in sustainably managed forests to provide investors with access to high quality carbon credits.
Manulife Investment Management, has launched the Manulife Forest Climate Fund (FCF), with plans to leverage $500 million in investment towards sustainably managed forests that prioritise carbon sequestration.
By focusing on forests with strong carbon potential, high conservation value, and sustainable management plans, FCF aims to provide high-quality carbon value to investors through carbon credits.
Increasing the supply of credible carbon credits will be vital in scaling the voluntary carbon market, while also supporting indigenous peoples and local communities. 
New Fund targets sustainably managed forests
Manulife Investment Management's (MIM) newly launched fund will exclusively invest in sustainably managed forests that prioritise carbon storage over producing timber. Part of Canadian global financial services company Manulife, the company seeks to build on its 30-year history of investing in sustainable timberland and agricultural assets. 
The Forest Climate Fund (FCF) will be made available to institutional investors around the world, and will therefore be subject to local ESG regulations in various jurisdictions. With plans to market the fund to investors in Europe, for example, the firm intends to ensure that its disclosure measures comply with the requirements for Article 9 of the EU's sustainable finance disclosure regulation (SFDR).
Ultimately, MIM believes that the FCF can go beyond net zero strategies to accommodate the growing demand for impact investment opportunities. Among the areas of interest it hopes to tackle is the elimination and reversal of biodiversity loss.
Manulife's roots in life and health insurance are driving its sustainability strategy
MIM's parent company, Manulife, has its roots in wealth management, as well as the life and health insurance industry. Over the years, it has established an Impact Agenda that is used to support its core businesses by promoting people (through human health initiatives), profit (through inclusive economic opportunities) and the planet (via investments in sustainable timberland). 
Manulife's overarching climate pledges include a reduction of its Scope 1 and 2 emissions by 35% before 2035. It has also committed to achieving net zero emissions across its portfolio by 2050, and has set targets for renewable energy and energy-efficient buildings. To this end, it plans to offer financial products and services that provide clients with sustainable investment choices.
Extending carbon-value investment opportunities to include carbon credits
MIM currently manages approximately six million acres of timberland across six countries, including Australia, Brazil, Canada, Chile, New Zealand and the US. Most of its sustainably managed forests are located in the US, which has the largest and most liquid timber market in the world. According to MIM, the US timber market also represents most of the voluntary improved forest management carbon credits that had been issued and retired as of March 2022.
The firm has developed a framework for generating credits across its carbon project activities. Its Timberland and Agriculture Carbon Principles, established in 2021, are aligned with the Core Carbon Principles created by Integrity Council for the Voluntary Carbon Market (IC-VCM). 
It believes that this framework gives it the ability to generate carbon credits across its forest and soil-based carbon schemes. As an extension of these projects, MIM also plans to invest in projects that help generate biodiversity credits. 
MIM says that its framework of sustainable investment practices is well suited to achieving this goal. One of its principles, for example, is to focus on co-benefits and do no net harm. This will involve seeking additional social and ecological benefits by improving biodiversity, while also minimising the risks of negative externalities that could arise from carbon projects.
Carbon credits as Manulife's future asset class
Manulife's General Account makes investments that are aligned with its ESG guidelines, and is a founding investor in the company's impact-focused investment platform. It was instrumental in acquiring 89,800 acres of timberland in Maine in 2021, which formed the basis for its plans to offer carbon offsetting credits and carbon insetting removals to its clients.
Eric Cooperström,MIM's managing director of impact investing and natural capital solutions, said: "We are excited to bring a product to investors that we have developed by capitalising on our decades of experience in sustainable timberland management and on our carbon market expertise."
"As of June 30, 2022, our integrated timberland management operations comprise nearly 6 million acres under management across six countries and more than 100 individually managed properties, which allows for alignment of investors' environmental, sustainable, and financial interests and greatly enhances the potential opportunity to deliver value", he concluded.
A booming VCM market can extend benefits to IPLCs, help achieve SDGs
According to McKinsey, the market for voluntary carbon trading is expected to reach around $50 billion by 2030, as companies in hard-to-abate sectors make use of offsets in an attempt to achieve net zero. For the voluntary carbon market to reach such a scale, a substantial supply of high-integrity credits will be needed. If this can be delivered, it could help to ensure that private capital is efficiently directed towards the most impactful, cost-effective climate mitigation activities and carbon projects worldwide. 
An efficient voluntary carbon market could also help in delivering critical funding to developing countries and to the Indigenous Peoples and local communities (IPLCs) who play a key role in the stewardship of forests, biodiversity and other local and global ecosystem services. As the markets become increasingly aware of the risks associated with their exposure to the destruction of nature and biodiversity, these factors are increasingly being incorporated into corporate strategies for carbon offsetting.
Today, IPLCs manage around 40% of the planet's remaining ecologically intact landscapes. Their vital role in the management of global ecosystems is beginning to be acknowledged as a crucial factor in the generation of high quality carbon credits that can help in achieving global climate targets while simultaneously driving progress towards the UN's sustainable development goals (SDGs).