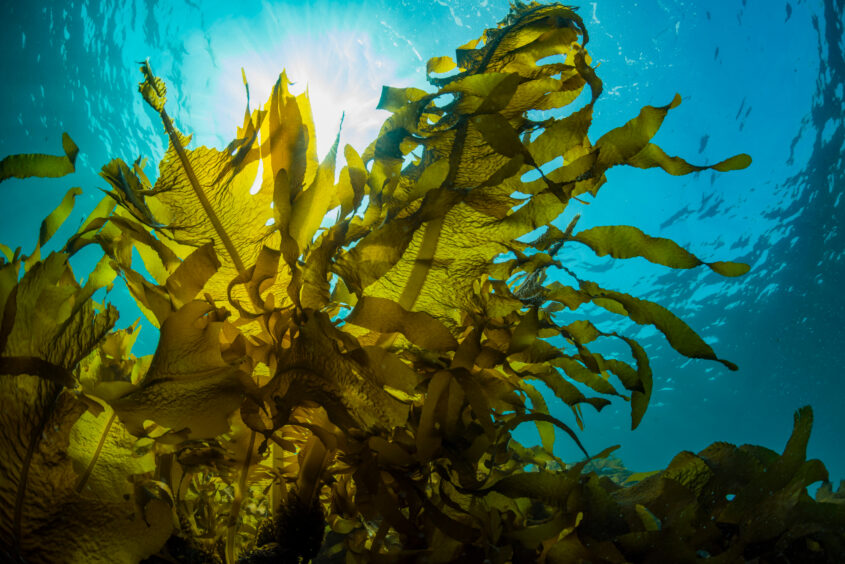 The tokenisation of the price of crude algae oil (CAO) by Finamatrix and renewed interest in algae-based biofuels may attract investors amid the current energy crisis. New technologies are strengthening the case for algae-based biofuels as a climate change solution.
Singapore-based fintech firm Finamatrix has created a token to capture CAO spot prices, giving global traders the ability to trade the commodity.
CAO is being touted as an alternative to fossil fuels but, despite heavy investment, algae biofuels have not been shown to be cost-effective.
Finamatrix is positioning its token as a climate change solution, claiming that an innovative algae cultivation technology further strengthens CAO's ability to sequester carbon.
Finamatrix's token provides access to spot CAO prices
Finamatrix is a Singapore-based fintech firm that provides financial data to markets and traders. Since 2006 it has provided statistics on the Nasdaq 100, Bitcoin, currency trading and precious metals such as gold, with the ability to provide forecasts using historical data going back to 1985.
It has created proprietary algorithms, which source data from leading CAO producers, and has created a blockchain-based token called $FIX to capture the spot price of the commodity. The company claims its token is the only tradable instrument relating to CAO.
The token contains information relating to the spot price of CAO per metric ton that is stored and transferred on a decentralised network. Being based on blockchain technology means the data is non-editable. Finamatrix has said $FIX will have a maximum supply of 50 million tokens, and the company plans to offer futures and options in the future as well.
What is tokenisation?
Tokenisation is the process of transferring an asset or the rights to an asset to a surrogate called a token. For example, a credit or debit card is a token, which has information stored on it that provides access to a credit or current bank account. 
A more recent example of tokenisation has been the creation of cryptocurrencies, using blockchain technology. Blockchain technology is a decentralised database mechanism that stores data in blocks linked together in a chain. 
An important feature of blockchain technology is that the information in the database can be shared, but is non-editable, which provides a high element of security to the users of the blockchain. Along with the ability to be timestamped, this adds an element of traceability to blockchain tokens, which makes them suitable for financial trading.
What is Crude Algae Oil?
Crude Algae Oil (CAO) is a type of biofuel that uses algae as a source of energy or feedstock. The idea of using microalgae as a source of food or fuel dates back to experiments by German scientists in 1942, during the Second World War. 
Subsequent attempts at trying to produce biofuels from algae have included efforts by the US Department of Energy (DoE) in 1978, which created the Aquatic Species Program, in response to the oil embargo and price surges during the decade.
The DoE's Pacific Northwest National Laboratory reported producing CAO using hydrothermal liquefaction. The process involved using wet slurries of algae that were fed into a chemical reactor, resulting in the production of crude oil, along with water and by-products containing phosphorus, which could be recycled to grow algae.
Non-viability as a fossil fuel substitute has not deterred investment
Despite multiple efforts over the years, attempts to cost-effectively produce oil from algae with energy content high enough to compete with fossil fuels have failed. While periodic declines in the cost of fossil fuels, from fluctuating oil prices, had something to do with it, it was also because of variable lipid or fat content in the algae, and the cost of pumping the fat content using artificial processes.
In 2009, ExxonMobil (NYSE:XOM) invested $600 million in algae biofuel research, announcing a partnership with California-based biotech firm Viridos (formerly Synthetic Genomics). It continues to support research to produce energy-rich biofuels, and claims to be working towards a capacity of 10,000 barrels per day of algae biofuels by 2025. 
Recently, CAO has been gaining commercial and investment interest. In January 2022, 35 Japanese companies and institutions came together under an initiative called Matsuri. The partnership, which stands for Microalgae Towards Sustainable and Reliable Industry, is investigating the potential use of microalgae to replace fossil fuels.
Although biofuels have a better environmental profile than fossil fuels, they are not the greenest alternative to oil and gas. The land needed to generate feedstock for many biofuels, such as corn for ethanol, uses up land that could be used for carbon storage and food production.
Finamatrix claims that algae produced using Algae-Modular Automated Plant (A-MAP) technologies, does not compete with food sources, and is hence more sustainable.
Making the case for $FIX as a climate change solution
Finamatrix is positioning $FIX as a climate change solution, based on the carbon sequestration abilities of algae. It claims that CAO made from algae produced using A-MAP technologies is an efficient way to remove carbon, with 1 metric ton of CAO absorbing more than 2 metric tons of CO2.
A-MAP was developed by Peter Kim, the chief executive and principal of the Next Generation Group. He holds six patents in the fields of biofuels and renewable energy, and his Malaysia-based company Next Generation Oil claims to be the only algae cultivation company to be certified by the International Sustainability and Carbon Certification (ISCC) system under the requirements of RED II.
According to the company, algae is a third-generation biomass, which does not take up arable land, and does not compete with food sources. Algae alone have the power to sequester up to three times its body weight of CO2, and when used with AI-powered bioreactors, is 400 times more efficient in removing CO2 than a tree.
A-MAP claims to enhance the CO2 sequestration properties of algae using a different method of microalgae cultivation and harvesting. Using a honeycomb pool architecture also achieves higher levels of algae biomass density and yield, on a scale that had not previously been achieved.
The future of CAO may involve a combination of use cases
While efforts to come up with a cost-effective CAO have not yet provided a viable alternative to fossil fuels, researchers and the industry have continued to work to arrive at a solution. It is not clear yet whether the current level of interest and investment is a result of higher energy prices, or heightened climate awareness. 
Even if energy prices decline and make fossil fuels more cost-attractive, searching for solutions to combat the climate crisis could sustain funding to develop CAO, and create investor interest in Finamatrix's $FIX token.