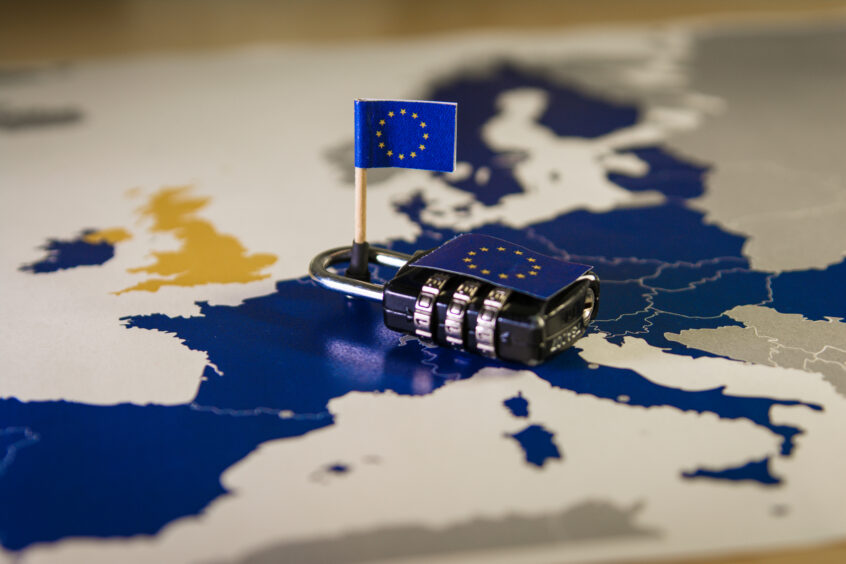 The Sustainable Finance Disclosure Requirements (SFDR) sets out mandatory ESG disclosure obligations for asset managers and other market participants. Confusing guidance from the regulator however has caused many fund managers to step back from sustainable investments, which may raise doubts over the effectiveness of the regulations.
Research from sustainability technology platform provider Clarity AI shows that many Article 9 funds may not comply with SFDR's disclosure criteria.
Clarity AI's claims that its technology platform can accurately identify whether a fund's reporting aligns with regulatory requirements, especially for Article 9 funds.
Concerns over meeting the requirement of the SFDR level 2 rules, expected to go into effect on 1 January 2023, has caused several Article 9 funds to be reclassified into Article 8 funds, raising speculation over the credibility of the new regulations.
Research from sustainability technology platform provider Clarity AI  found that nearly 20% of the Article 9 funds it assessed have more than 10% exposure to companies that have violations of the UNGC principles or the OECD Guidelines for multinational enterprises, with 40% have more than 5% exposure. It says that technology can help investors analyse the disclosures required of Article 9 funds by the EU's SFDR.
Fund managers may be cutting corners to meet sustainable investment demand
Investor demand for sustainable investing has resulted in the value of sustainable investments in major global financial markets rising to $35.3 trillion at end of 2020. According to the Global Sustainable Investment Alliance (GSIA), the asset class accounts for 36 percent of all assets under management in North America, Asia and Europe.
The market is also growing rapidly, with more asset owners employing sustainable investment strategies in their portfolios. According to Clarity AI, however, in a bid to meet this demand, some asset managers may be overlooking details of SFDR requirements in creating sustainable funds. 
Clarity AI researched 750 Article 9 funds that have sufficient information on at least 80% of their holdings, to assess their compliance with Sustainable Finance Disclosure Regulation (SFDR) classification requirements. The company's research showed that many Article 9 funds might not be complying with the regulation's do no significant harm criteria.
What does Clarity AI's technology do?
Clarity believes that reliable data and use of technology can help investors better understand a fund's sustainable investment claims. Its artificial intelligence (AI) based tools can investigate the disclosures provided by a fund in detail to provide market participants and investors with an accurate picture of its alignment with regulatory requirements.
For a sustainable investment to meet SFDR's definition, it must satisfy three main criteria: it must contribute to an environmental or social objective, it must not significantly harm other environmental or social objectives (DNSH), the investee company must follow good governance (GG) processes.
Although it is to be expected that a small share of investments may not fit the 100% sustainable criterion, Clarity found that nearly 20% of the Article 9 funds it analysed had a more than 10% exposure to companies that had violated UNGC principles or the OECD Guidelines for multinational enterprises.
For example, it looked at the reporting on SFDR PAI 8, relating to emissions to water, by a materials company. Not only did its technology-based tool detect that the wrong value was being reported, it also found data errors with five other mandatory SFDR PAIs.
Why is it so hard to comply with Article 9 criteria?
Article 9 funds are those that have sustainability as their core investment objective, and require comprehensive and understandable related disclosures. Recent guidance from the SFDR on Article 9 funds suggests that they should  comprise nearly 100% sustainable investments.
Confusion over directions on what constitutes a sustainable investment also stems from the EU taxonomy and the DNSH principle. Amendments to the EU taxonomy to include nuclear and natural gas sustainable fuels, for example, has drawn criticism from climate activists.
Guidance in the new SFDR requirements provided by the joint committee of European Supervisory Authorities (ESAs) has also added to the confusion over disclosures. In providing clarifications on the level 2 changes in June 2022, the ESAs acknowledged that both PAI considerations and DNSH disclosures use the same adverse impact indicators.
The future of sustainable investing and SFDR compliance
Ahead of the EU's updated SFDR disclosure requirements, which will apply from the beginning of 2023, several funds have downgraded their Article 9 funds to the less stringent Article 8 fund designation. Article 8 funds promote environmental or social characteristics but do not have them as a core investment objective.
A major cause for concern for a fund manager is being cited for missteps in making sustainability claims, and risking claims of greenwashing against it.
According to reports, more than 10% of all Article 9 funds have announced plans to downgrade their Article 9 funds since November 2022, citing uncertainty over SFDR reporting requirements.
Amundi's downgrade impacted €45 billion worth of funds. A spokesperson for the company said: "While Amundi is pleased to see that regulations have come into force regarding the responsible investment market, with a view to improving transparency and protecting end investors, the current regulatory framework does not yet allow the financial industry to respond in a uniform manner as to what should be considered 'sustainable' or not."
"Given this still evolving regulatory environment, Amundi has therefore taken a conservative approach in terms of levels of sustainable investment published in its regulatory documentation."
Clarity AI can help prevent greenwash but market participants need clarity on SFDR
While Clarity AI's technology can help pinpoint specific areas where a fund's disclosures do not comply with the SFDR's requirements, financial services firms are opting to take the easier route to compliance by withdrawing funds.
The European Commission views compliance with sustainability-related disclosures as a measure to protect investors and reduce greenwashing. Its ultimate aim is to enable the financial system to support the bloc's transition towards a more sustainable economy.
Putting the new SFDR rules into effect has already been delayed by six months, citing industry unpreparedness. The ESAs announced a further delay in October 2022, extending the review of key indicators in the PAIs past the original deadline of 28 April 2023. 
Additional pushback from the industry could introduce more delays, and raise speculation over the effectiveness of the SFDR being a tool for the EU to achieve its sustainable finance agenda.