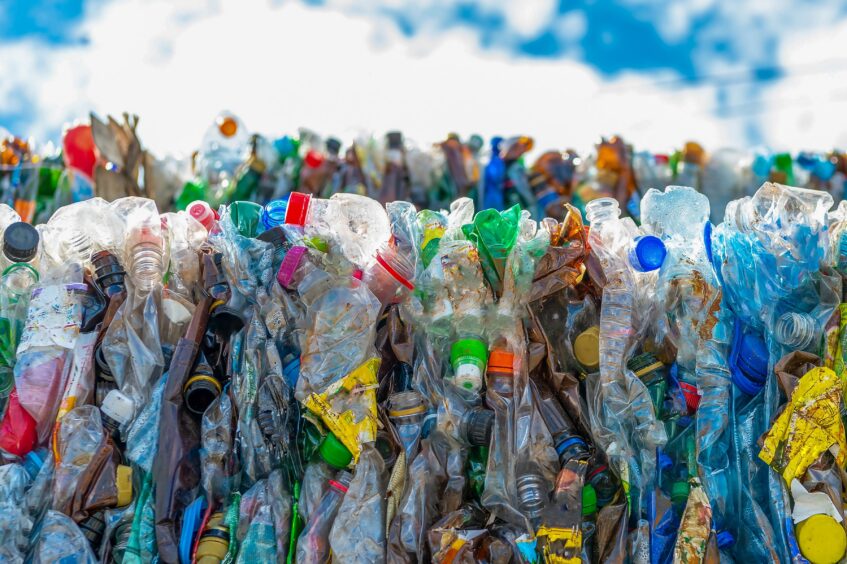 Nexus says it has agreed to terms for an equity raise of $150 million, which will see privately held US conglomerate Cox Enterprises become the majority shareholder.
Cox Enterprises is building out its cleantech portfolio with majority ownership of plastics recycling group Nexus Circular.
Most plastics today (99%) are derived from fossil fuels, and recycling can address both plastics pollution and emissions.
With a projected market value of $100bn by 2030, the sector is expected to show a nearly 30% CAGR.
The funds raised will support efforts to deliver on recycled-plastic commitments by accelerating the expansion of Nexus Circular's proprietary pyrolysis recycling process.
Making plastics circular
Pyrolysis is a cracking technique, using heat to break down larger plastics molecules into the smaller molecules of oil and carbon used to make it in the first place. By providing an alternative to the use of fossil fuels in the creation of new plastics, as well as a means of driving circularity in the plastics sector, it addresses both the continuing demand for fossil fuels and the world's growing plastics pollution problem.
The process produces virgin-quality plastics (ISCC PLUS certified circular products) from hard to recycle plastics, especially those where the usual end point is landfill.  Nexus works with recycling organisations to capture used plastics, and has already diverted around 7 millions of pounds of plastics.
This in itself addresses a gap in the existing waste management sector, because the use of mechanical breakdown of plastic, still the dominant approach, tends to result in poorer quality end plastics. Because the process completely breaks down the existing plastics, it can be used to create the highest quality products needed.
Action is heating up on plastics around the world
European Commission has proposed its revision of the Packaging and Packaging Waste Regulation (PPWR), which will see producers required to pay for part of the cost of recycling and disposal.
From 1 January 2030, PET must include a minimum 30% of recycled content for contact sensitive and plastic bottle packaging. For all other packaging, this will be 35%. By 2040 this will increase to 50% contact sensitive packaging and 65% for plastic bottles and all other packaging. By 2030, all packaging must be recyclable and by 2035 it must be recyclable by scale.
Industry body Plastics Europe had proposed a 2030 mandatory recycled content target of an average of 30% across all types of plastics packaging (subject to an enabling policy framework) – but has said that achieving such a goal will require advanced recycling processes such as pyrolysis.
In April 2022, Plastics Europe launched "ReShaping Plastics: Pathways to a Circular, Climate Neutral Plastics System in Europe", an independent report analysing the European plastics industry's best transition pathways and levers towards net zero by 2050.
The report confirmed the need for faster systemic change and that circularity is a key driver of system emissions reduction in the short to medium term. It further highlights the need for all up- and down-stream levers to be engaged, including mechanical and chemical recycling, the use of alternative raw materials such as bio feedstocks, and designing products for recycling and reuse.
Meanwhile, the US Plastics Pact, a group that brings various foundations and stakeholders together in a concerted effort to address plastic wastes, issued a report outlining a roadmap for how to meet its ambitious targets for 2025. These include: that 100% plastic packaging will be reusable, recyclable, or compostable; that 50% of plastic packaging should be recycled or composted; that manufacturers should source an average of 30% of plastics from recycled or bio-based content. WWF's Resource Plastic Footprint Tracker has been tracking performance against those goals since 2021.
Meanwhile, a growing number of countries taking action on plastic pollution. For example, according to UN research, in 2018 127 out of 192 countries, or about 66%, had adopted some form of legislation to regulate the use of plastic bags.
The world has agreed a plastics pact and a resolution at the UN Environment Assembly that said that  175 nations would agree an internationally binding treaty by the end of 2024. While the actions on the sector may be slow, the direction of travel is clear and activity is gearing up around the world.
Inger Andersen, Executive Director of UNEP, said as the resolution was passed: "The INC's mandate does not grant any stakeholder a two-year pause. In parallel to negotiations over an international binding agreement, UNEP will work with any willing government and business across the value chain to shift away from single-use plastics, as well as to mobilise private finance and remove barriers to investments in research and in a new circular economy".
Private US conglomerate is building out its cleantech strategy with Nexus deal
Cox Enterprises, a privately held $21 billion conglomerate with Cox Communications and Cox Automotive (owner of brands including Kelly Blue Book and AutoTrader) as its main subsidiaries, is building a cleantech portfolio.
"We're building platforms with the power to impact both business and the environment," said Steve Bradley, vice president of cleantech for Cox Enterprises.  "Nexus Circular is an exciting part of our broader cleantech strategy to acquire and scale businesses that have a positive impact on the planet. We continue to look for opportunities to partner with companies like Nexus, which is helping to build a better future for the next generation. That's what we're all about at Cox."
What will the funds be used for?
This financing will allow Nexus to build additional capacity to serve its expanding customer base and meet the increasing demand for recycled-plastic products. Nexus plans to build facilities that have the capacity to process more than 250 million pounds of used plastic annually.
"Cox has been incredibly supportive and continues to be enthusiastic about Nexus," said Jodie Morgan, CEO of Nexus Circular. "We are leading the advanced recycling industry, making a positive impact addressing the challenges of used plastics in our environment. Demand for Nexus' products is driven by the end consumers' preference for products that incorporate recycled plastic, and we are motivated by the contribution Nexus is making."
Jeff Gold, Nexus Circular's Founder and COO added, "This is a significant milestone for Nexus after over 10 years of keeping our heads down and developing our technology. It builds on the momentum of our commercial-scale Atlanta facility, which has given us market-wide credibility."
Global demand for plastics recycling continues to grow
There are two underlying challenges associated with plastic – the pollution that it causes and its dependence on fossil fuel use through the petrochemical industry, with most plastics consisting of 99% oil.
Trends show an increasing trajectory for plastic emissions – plastic emitted into the environment –just as they do for greenhouse gas (GHG) emissions. According to the UN Environment Programme (UNEP), plastic pollution soared from 2 million tonnes in 1950 to 348 million tonnes in 2017, an industry valued at $577 billion.
Without action the GHG emissions associated with plastic production, use and disposal are expected to account for 15% of permitted emissions under the global carbon budget. This is the overall limit of GHG's that can be emitted to 2050 if there is going to be a chance of limiting temperature increase to 1.5°C, in line with the Paris Agreement on climate change.
While there is currently a large funding gap, with an estimated $600 billion of additional funding needed to fight the plastic crisis, the drive towards plastics recycling is an enormous investment opportunity.