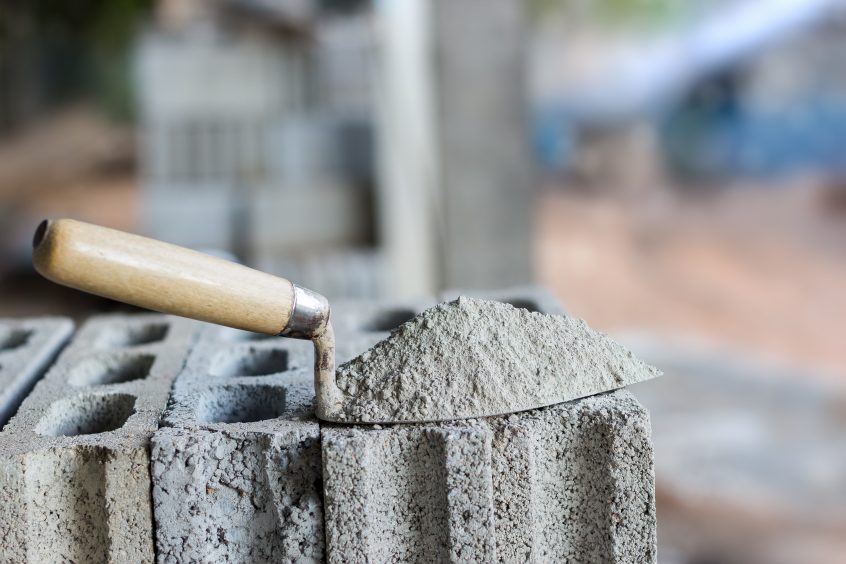 Sublime Systems has raised $40 million for its low-carbon cement solution, from a group of investors that includes the largest cement producer in Southeast Asia, Siam Cement, supporting the case for investing in disruptive technologies and collaboration among cement producers as a way to accelerate the industry's decarbonisation efforts.
Sublime Systems, which is behind a technology to produce low-carbon cement, has closed a $40 million Series A funding round.
Cement is a prime target for decarbonisation initiatives as it accounts for 7-8% of global CO2 emissions.
The funding indicates growing investor interest in technologies that can disrupt carbon-intensive industries.
Sublime Systems' Series A round to fund expansion
Massachusetts-based Sublime Systems has raised $40 million in a Series A funding round. The company was spun out of the Massachusetts Institute of Technology in 2020 and raised $5.5 million in 2021.
The latest funding round was led by Lowercarbon Capital, a climate-tech-focused fund, along with participation from existing investors such as The Engine and Energy Impact Partners, as well as strategic investor Siam Cement Group (SCC.BK), the largest cement producer in Southeast Asia.
The company plans to use the funds to build out a pilot plant to produce cement at industrial scale. It will also expand its team, further test its product, and invest in sales and marketing efforts to sign up new customers and partners for off-take commitments. 
"Low-carbon cement is critical to build a decarbonized economy," said Leah Ellis, co-founder and chief executive of Sublime. "We have successfully demonstrated the viability and scalability of our approach and we are able to produce cement with the same or better strength, slump, and durability than today's Portland cement."
How is Sublime's approach different from other low-carbon cement solutions?
Sublime's process for making cement is a drop-in replacement for traditional methods of making Portland cement. Most cement produced today is Ordinary Portland Cement made by combining cement clinker, gypsum, and supplementary cementitious material.
It claims its technology produces decarbonised cement by tackling two aspects of production that contribute to its high energy use and CO2 emissions: heating the cement kiln, and decomposing the limestone used to make cement. The company has devised a proprietary process which uses an electrolyser to make cement at ambient temperature from a variety of abundant calcium sources.
This avoids the use of fossil fuels to decompose limestone, and reduces the release of CO2 from it. When lime breaks down at room temperature, CO2 emissions are cleaner and can be captured. Using an electrolyser also eliminates fossil fuel emission which occurs from the high temperature firing process of kilns, the most fuel-intensive part of the traditional cement manufacturing process. 
Cement industry under increasing pressure to decarbonise
Decarbonising cement production is critical for achieving net zero goals, as it accounts for approximately 8% of global CO2 emissions. Major jurisdictions, including the EU, Canada and Korea, have incorporated cement within their emissions pricing schemes, which puts increasing pressure on the sector to accelerate its decarbonisation efforts.
There is also an increased focus among investors on managing the emissions associated with hard-to-abate sectors. The First Movers Coalition launch its blueprint at 2022's Climate Week NYC, to mobilise capital towards the decarbonisation of seven emissions-heavy industries, including concrete, which is made from cement.
Investments in new technologies and innovations by legacy cement companies demonstrate the industry's willingness to act. Increased pressure to decarbonise will likely lead to more funding for disruptive technologies and more collaboration among companies. 
Sublime Systems' $40 million funding round and participation by Siam Cement as a strategic investor is proof of this, and provides a path for the sector to accelerate its progress, while continuing to expand in response to demand.