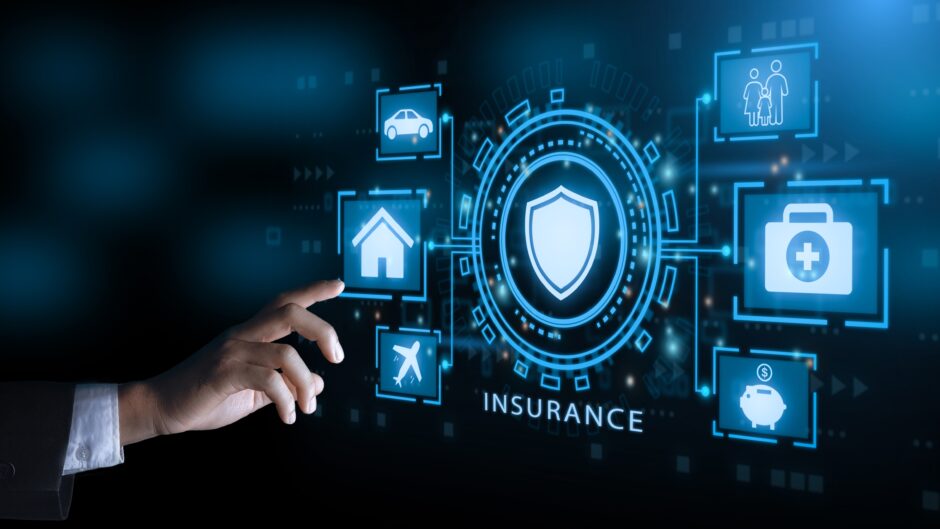 London-based Kita has announced it has secured £4 million in seed investment to bring essential carbon insurance products to market.
UK fintech startup Kita has raised £4 million to develop carbon credit insurance products. 
Kita's initial focus is on the use of the sale of carbon credits to develop carbon removal technologies.
Funds will be used to launch its first carbon credit insurance product, bringing credibility to the voluntary carbon markets.
Carbon insurance specialist Kita considers itself a first mover in the fast-developing world of carbon insurance for the growing carbon markets.
The goal for carbon insurance is to help reduce risk in carbon credit transactions with insurance products that safeguard the quality and performance of carbon purchases. At the same time, such finance can enable more upfront financing so carbon removal solutions can access greater flows of consistent capital and scale their impact faster.
Kita's seed round was oversubscribed
The round was led by Octopus Ventures, alongside existing investors Insurtech Gateway, Carbon13 and Climate VC, and new investors Chaucer Group and Hartree Partners. The round was oversubscribed, which reflects the growth of interest in both the carbon markets, and the need to build stability and trust in the existing voluntary markets.
Natasha Jones at Octopus said: "Carbon removal plays a critical role in the fight against climate change and there is a pressing need to scale these technologies at an unprecedented size and pace. Insurance is essential to enable this rate of growth by de-risking investments into carbon removal solutions and building in incentives that increase the supply of high-quality carbon credits in the market."
Kita was founded in December 2021 by Dr. Paul Young, Thomas Merriman and Natalia Dorfman, as part of the Carbon13 climate tech venture builder in Cambridge. The funding announcement comes after a string of achievements by Kita in their first year.
With support from Insurtech Gateway, Kita secured regulatory approval from the FCA, was approved as a Lloyd's of London coverholder and onboarded insurance partners, including Chaucer Group.
As well as investing in Kita, Chaucer is providing lead underwriting capacity; follow capacity will be provided by Munich Re Syndicate and RenaissanceRe.
Alongside these successes, Kita has been nominated by PDIE Group for the Earthshot Prize 2023 and has also been awarded grants from the European Space Agency and UK Research and Innovation.
Driving finance towards carbon removal
Natalia Dorfman, CEO and Co-Founder, Kita said: "To prevent the worst impacts of climate change, we must remove gigatons of CO2 from the atmosphere annually for the remainder of the 21st century. This is a mammoth task, and it requires de-risking and access to capital for carbon removal solutions. Insurance can act as a fundamental enabler – by removing risk and increasing trust in the market, insurance will help drive capital to help quality carbon removal projects scale."
The Intergovernmental Panel on Climate Change (IPCC) has said that billion tonne scale carbon dioxide removal (CDR) is now "unavoidable" if the world is to hit climate targets.  Trillions of pounds in investment are required to scale CDR solutions at speed, spanning both nature-based solutions like afforestation and engineered solutions like direct air capture.
Today the majority of investment in these solutions is driven by the voluntary carbon markets (VCM). The VCM is seeing increasing interest from companies interested in purchasing high quality carbon removal credits to meet their net zero targets.
The lack of transparency and quality metrics within the VCM create a high-risk environment for CDR investments, which is a deterrent to financing at scale.  The recent scandal regarding the effectiveness of some of Verra's REDD+ credits is an example of this.
Insurance is a potential solution to the credibility gap. By reducing risk and increasing transparency, insurance can act as an essential enabler of the VCM.
What will the funding be used for?
Kita is using this investment to build its team, scale its underlying technology-based risk modelling,  and launch its first insurance product, Carbon Purchase Protection Cover for carbon removal financing, and to rapidly scale further product development and regional expansion.
Kita's Carbon Purchase Protection Cover insures the buyer of forward purchased carbon removal credits against carbon delivery risk, removing a significant protection gap. Increased buyer trust in carbon delivery leads to greater flows of capital to help carbon removal projects scale at the rate the world needs to fight the climate crisis.
Kita's vision is to build a comprehensive portfolio of insurance products in this brand-new insurance market to protect against risks for all parties in the carbon markets ecosystem – from sellers, to buyers, to intermediaries.