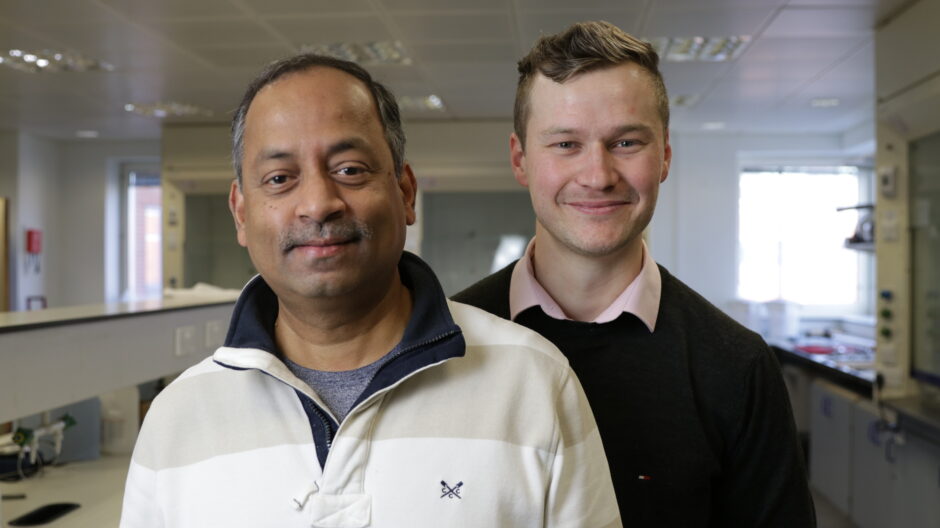 ViridiCO2, a spin-out from the School of Chemistry at the University of Southampton, has closed a £3 million seed funding round led by EQT Ventures.
ViridiCO2's technology converts waste CO2 into high-value chemical products such as surfactants, plastics and polymer feedstocks and small molecules.
Such technology could transform the chemicals industry's use of petrochemicals, cut costs and create carbon-negative products in cosmetics, detergents and shampoos.
The startup claims its technology immediately allows for the replacement of 50% of fossil fuel feedstocks with captured CO2.
ViridiCO2's carbon capture and utilisation (CCU) technology provides a solution for the global chemicals industry to cut its CO2 emissions and create new high-value chemical products from the captured CO2.
According to the company, the technology enables industry users to cut the use of petrochemicals (sourced from fossil fuels) as feedstocks by 50% immediately, replacing them with CO2 captured from the atmosphere. This would not only be transformational for the chemicals sector, but also provide an outlet for the vast amounts of CO2 that needs to be captured from the atmosphere.
Why does the chemicals industry need disruption?
The global chemicals industry is a high-polluting, $5 trillion industry that currently has one dominant feedstock: fossil fuel-based petrochemicals. Systemiq's report Planet Positive Chemicals warned that, on its current trajectory, fossil fuel demand from the chemicals sector could contribute towards an overall global temperature increase of 4°C by 2050.
To keep global warming in line with the Paris Agreement, emissions need to be reduced by 45% by 2030 and reach net zero by 2050. But the industry faces great challenges as, whilst emissions reduction is key, plastics and other petrochemical-based items are not going anywhere.
The Systemiq report highlighted many of the environmental risks associated with the chemicals industry. As chemical products are used in downstream activities across all sectors of the global economy, their sustainability credentials have a direct impact on the ability of users and traders to meet their own climate targets.
Despite the system-wide impact of the chemicals industry, the sector is lagging behind in the transition to net zero. Systemiq's report revealed that, as of August 2022, only 17 of the industry's biggest players had committed to targets in line with the Science Based Targets initiative's (SBTi) recommendations for limiting global warming below 1.5°C.
What does ViridiCO2 do?
ViridiCO2 has invented a solution to the chemicals challenge, with the creation of technology that converts waste carbon dioxide into high-value chemical products such as surfactants, polymer feedstocks and small molecules.
Through the doctorate studies of co-founder Dr Daniel Stewart, ViridiCO2 uses a solid catalyst technology that can be retrofitted into existing chemical processes, allowing them to use CO2 in place of petrochemicals.
The ViridiCO2 technology activates CO2 – which is otherwise very stable – captured from the chemical manufacturer's waste flue gas stream. This eliminates CO2 emission to produce circular products which are sold to manufacturers who make consumer products, such as washing detergent.
While there are a growing number of companies exploring how to turn waste CO2 into fuels, plastics and chemicals, this approach reduces petrochemical reliance through direct replacement with waste CO2, reducing the energy required to fuel the whole manufacturing process.
At a time when the world, and especially Europe, faces unprecedented energy challenges, this is crucial as it ultimately leads to cheaper manufacturing costs (up to 30%), higher productivity and a far greener manufacturing process that actively reduces the footprint of an industry that contributes approximately 16% of global annual emissions.
Driving growth
Dr Stewart said: "The foundation, formulation and chemicals industries are some of the world's greatest polluters and many have aims to reach carbon neutrality by 2050. ViridiCO2 is focused on assisting the chemicals industry to decarbonise by putting the 7 billion tonnes of industry waste CO2 to good use, creating sustainable products, and a new income source."
"The use of our technology by the high emitting chemicals industry reduces the reliance on fossil-fuel petrochemical-based materials and valorises the waste CO2 that would otherwise be realised into the atmosphere and further contributing to the climate crisis. In the face of climate change, businesses have realised that sustainability is the fulcrum of their corporate strategy, rather than an add-on – our technology truly helps these heavy emitting manufacturers transition towards a circular economy, reduce scope 1, 2 & 3 emissions and enable the first 'carbon-positive plastics' to hit the market."
Since spinning out from the University of Southampton in November 2021, ViridiCO2 has used funding from its angel investors, many of which are Southampton alumni, along with grant funding from Innovate UK, to prove kilogram production capability and to validate it on a chemical manufacturer's site.
The latest funding will accelerate the development and commercialisation of ViridiCO2's CCU technology, which the company hopes will revolutionise how the world utilises waste CO2.