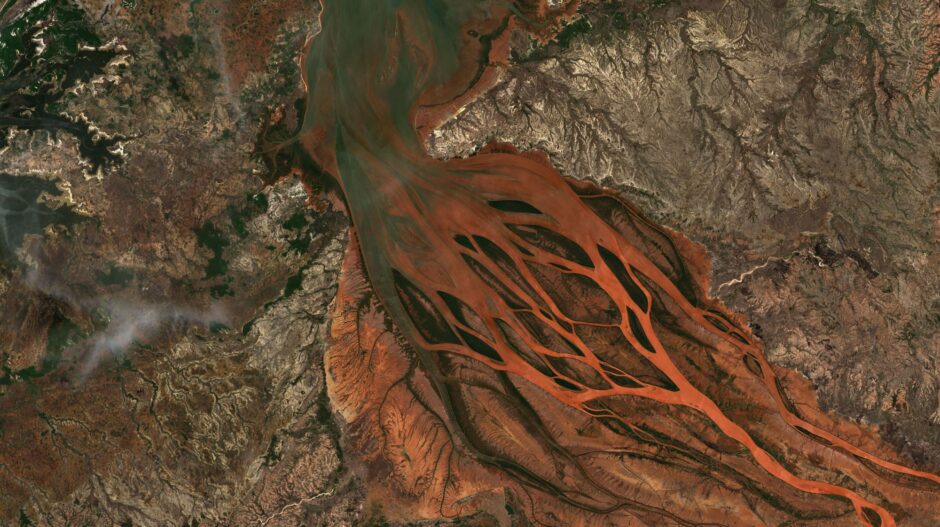 The Ecosystem Restoration Standard (ERS) has raised €5m to launch its next-generation standard to certify restoration projects on the voluntary carbon markets (VCMs).
After two years of research and development, ERS has raised finance from investors led by LocalGlobe and RAISE Seed for Good.
With over two billion hectares of degraded lands worldwide, an area twice the size of Europe, there is an urgent need to increase restoration efforts.
UNEP says investment into nature-based solutions must double by 2025 but effective MRV is critical to credibility.
According to the second edition of the State of Finance for Nature 2022 report, climate, biodiversity, and land degradation goals will be out of reach unless investments into nature-based solutions quickly ramp up to $384 billion a year by 2025, more than double the existing investment of $154 billion a year. Given recent scandals in the VCM credibility, the terms of the proposed projects and their impact will play a vital role in scaling up such investment.
The new ERS standard is intended to assess and monitor the impact of restoration projects on climate, biodiversity, and local livelihoods. It will sit alongside more established frameworks such as Verra and the Gold Standard and has been developed through an extensive pilot phase, including tests with project developers on the ground. The standard design has so far been validated on three pilot projects in Panama, Costa Rica and Madagascar.
While at the moment the standard can only be used for credits traded in the voluntary markets, ERS has said it will be applying to CORSIA, ICVCM and ICROA. The company said that to date, multiple marketplaces and brokers have shown interest in the standard and approved brokers and marketplaces will be announced later on in 2023, once the public consultation has concluded.
Digital MRV is a growing focus for carbon credits with integrity
The €5 million seed round will be used to accelerate the development of digital monitoring, reporting, and verification on the voluntary carbon markets. ERS's technology has built-in partnerships with the European Space Agency and French Space Agency but, overall, it has been designed to empower small-scale, community-led restoration efforts that combat climate change, uplift biodiversity, and improve livelihoods.
The company said: "By integrating next-generation dMRV (Digital Monitoring, Reporting & Verification) into the Standard we are able to continuously track progress across multiple baselines, providing greater traceability and transparency for project developers and buyers."
There are three elements that the company believes make its approach stand out are:
the focus on dMRVs
the focus on projects 50-1000 hectares in size
the way in which the ERS approach ensures climate finance lands where it is supposed to (as 70% of the project certified by the standard must goes to the ground).
How will the ERS build credibility for restoration projects?
The company is investing heavily in satellite data, artificial intelligence, and mobile-native tools to streamline certification and improve the traceability of certified projects. The company's team includes experts and PhDs in remote sensing and deep learning.
With the development of modern certification processes, ERS aims to reduce barriers to entry that have historically stifled access to the VCMs for smaller-scale restoration projects. On the corporate side, the use of dMRV allows for quarterly monitoring and yearly reporting, giving corporate purchasers the insurance they need that the project is doing well.
Thibault Sorret, co-founder and chief executive of ERS, said: "Less than 5% of credits on the voluntary carbon markets come from reforestation projects, and of those, most are industrial plantations of non-native species. We strongly believe that more financing needs to go to smaller-scale restoration projects. That starts with building a standard designed to assess and monitor projects' impact on climate, biodiversity, and local livelihoods."
What are the challenges in the voluntary carbon markets?
The Ecosystem Restoration Standard was built in a context where the voluntary carbon markets present a challenge for astute buyers. As historical inventories deplete, projects are sold at multiples of their true cost, profiting middlemen rather than projects and communities on the ground. The company's founders, Sorret and director of operations Priscille Raynaud, believe that the Ecosystem Restoration Standard will enable more financing to reach restoration sites.
Ferdi Sigona, partner at LocalGlobe, explained: "As is evident from research recently highlighted by the media, these [carbon] markets are being held back by a lack of consistency, trust, and scalability. We believe technology can play an important role in addressing these issues, for example by displacing old ways to design and certify projects. The ERS team has built a new standard for carbon projects that is faster, tech-enabled, and at the same time accessible for smaller community projects."
The standard, which will be released for public consultation later this month, stipulates that at least 70% of the financing needs to go to the project. In doing so, the company hopes that its upcoming standard will enable restoration projects to play a critical role in meeting global climate and biodiversity objectives.
Gilles Dufrasne, policy lead on Global Carbon Markets at non-profit Carbon Market Watch, commented: "I think the focus on getting finance to the project rather than the intermediaries is very helpful, and new. I don't know if 70% going to the projects is necessarily the ideal number, but it is certainly a step in the right direction to have a specific requirement on this."
"Apart from this, the key issues that are currently weighing in this type of carbon credits on the market are quantification and permanence. The first one is about how to measure the impact of a project. It is important to set baselines (i.e. refernece levels to check by how much have emission actually been reduced) at a level that is conservative and ensure that a project does not receive more credits than it has generated emissions. Regarding permanence, this is very difficult to address," he added.
"The fact is that storing carbon in ecosystem is not a credible way to store that carbon for centuries. these ecosystems are vulnerable and could release the carbon back into the atmosphere (e.g. through forest fires). While it is useful to store carbon for several decades, it is simply not the same thing as avoiding an emission of CO2 which will stay in the atmosphere for millennia. These credits, while of some benefit, should hence not be used to compensate for fossil fuel emissions."