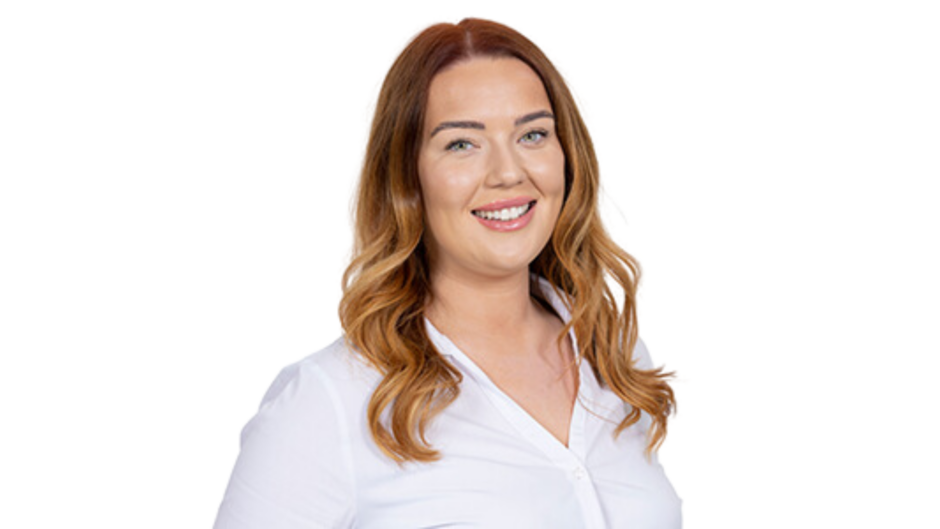 Charlotte Enright, renewables specialist at Anglo Scottish Asset Finance, explores the regulations around green loans and why they have become so lucrative for businesses looking to improve their sustainability profile.
Global green finance has increased by over 100 times, from $5.2 billion to $540.6 billion, in the decade between 2012 and 2022.
Operating sustainably has plenty of tangible benefits for businesses, which can use green loans and bonds to reach their goals.
The global sustainability consulting market is expected to be worth $16 billion by 2027 as ESG becomes a major focus for companies.
In today's business climate, the importance of sustainable operating practices can't be understated. Operating sustainably has plenty of tangible benefits for businesses – aside from a clean conscience of course. Across the world, green loans and bonds have helped an ever-increasing number of small and medium-sized enterprises (SMEs) meet their sustainability objectives.
What is a green loan?
A green loan, sometimes known as a sustainability loan, is a method of raising capital for projects that make a positive contribution to the environment. Green loans enable companies to finance green projects and are designed to help companies align lending with their environmental objectives.
Green loans are subject to the Green Loan Principles (GLP), an international standard consisting of four key caveats:
Use of Proceeds
All designated Green Projects should provide clear environmental benefits, which will be assessed by the borrower.
Process for Project Evaluation and Selection
The borrower should clearly inform the lender about their sustainability objectives, how their project is eligible for a green loan, and provide information on any potential risks associated with the project.
Management of Proceeds
The borrower must be transparent with any money raised as a result of the green loan to maintain transparency and integrity.
Reporting
The borrower should make and keep an up-to-date record of the use of proceeds.
Green bonds, similar to green loans, are another form of raising capital for sustainability projects. Green bonds tend to be larger than green loans, may have higher transaction costs, and may be listed on an exchange or privately placed. Like green loans, green bonds have their own set of principles that must be followed.
Why have green loans become more popular?
Globally, green finance – characterised by Reuters as "global borrowing by issuing green bonds and loans, and equity funding through IPOs targeting green projects" – represented $5.2 billion in 2012, rising tenfold to $540.6 billion in 2022. The UK experienced similar growth during the same period, when the total value of green bonds issued grew from $1.1 billion to $37.4 billion.
With environmental concerns becoming more important than ever as we move towards the nation's net zero emissions goals, companies across the country, irrespective of sector or industry, are working hard to implement more sustainable business practices.
ESG (Environmental, Social and Governance) centricity is now one of the foremost concerns for both private and public sector companies. In line with the increasing focus on ESG, the global sustainability consulting market is undergoing a period of growth – worth $6.24 billion in 2021, the market is expected to be worth $16 billion by 2027.
Green loans and bonds can help businesses bring a sustainability strategy to life and can have huge benefits for both the company and the wider environment.
How can businesses benefit from a sustainability strategy?
Environmental concerns are not the only driving force behind the rising number of green loans being issued. In most cases, it's just smart business. By implementing a sustainability strategy, businesses can stand to improve operational efficiency by reducing wastage and limiting material spend.
In fact, according to McKinsey, 33% of businesses who have introduced a sustainability strategy cited 'lowering costs' and 'improving operational efficiency' as the top reason for their new changes.
A cohesive sustainability strategy can also help businesses appear as more lucrative employers to potential hires. According to People Management, 40% of millennials have chosen one company over another due to their sustainability strategy. And, from a retention standpoint, 70% were more likely to stay with a company that had a robust sustainability plan.
The Green Loan Principles have also made it harder for companies to become involved with 'greenwashing' – performatively making changes to support the environment to improve the company's reputation, whilst actually having a negative impact on the planet.
If a company does use a green loan to implement a sustainability strategy, the transparent selection, management and reporting process means that actual measurable environmental goals must be at the core of the strategy. Both the GLP and the GBP specify that 100% of the proceeds from the loan must be used for green-eligible activities.
Corporate social responsibility is not a new concept, but, in line with the worldwide drive to reach net zero emissions, it's hardly surprising that environmental concerns are at the centre of most firms' strategies nowadays.
Green loans have made it possible for businesses without working capital to begin implementing a sustainability strategy, streamlining their own operating procedures and reducing their impact on the environment. Expect to see green loans continue to grow in popularity as we push towards our net zero goals.
The opinions of guest authors are their own and do not necessarily represent those of SG Voice.