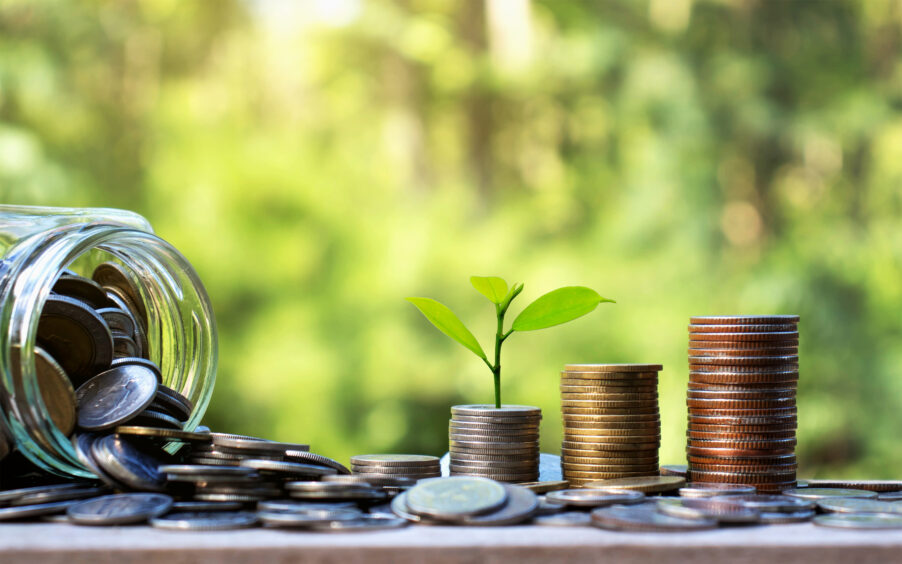 The UK's financial institutions are banding together in support of nature's recovery, assembled under a new group set up by the Green Finance Institute (GFI). 
More than 20 of the UK's financial institutions have joined a new group for nature's recovery.

They will work towards achieving the Government's goals of increasing private investment into nature.

A collaborative approach will ensure that everyone is on the same page.
The Green Finance Institute (GFI) has established its UK Financial Institutions for Nature Group (G-FIN), assembling the country's financial community in support of nature's recovery. More than 20 institutions have already joined, including Aviva (LSE:AV), Barclays (LSE:BARC), Lloyds (LSE:LLOY) and NatWest (LSE:NWG). Together, they will work on increasing the flow of private finance into nature-positive outcomes. 
"Private sector investment is urgently needed if we hope to reach the UK's nature goals this decade," said Dr Rhian-Mari Thomas, chief executive of the GFI. "The support of the UK financial sector will be critical." 
Financial expertise to align with Government's goals
The G-FIN has been set up as an outcomes-focused group, aligning its work with the goals of the UK Government. Its members will work to identify barriers while providing their feedback and guidance. 
Among these goals is an ambitious target to increase private sector investments in nature to an annual £1 billion by 2030. Other ongoing initiatives include the development of domestic nature markets and the refinement of the country's green taxonomy. The Government is also keen to promote the adoption of nature-related financial disclosures, in line with forthcoming recommendations. 
Recognising the need for collaborative effort, the G-FIN will welcome any financial institution that is engaged in nature finance. With a diverse group of members from across the wider sector, it will capture a range of different strengths for the delivery of common goals. 
"This group welcomes any financial institutions which are committed to the transition to a nature-positive economy and the development and expansion of high-integrity nature markets," says Helen Avery, director of GFI's nature programmes (GFI HIVE). 
She goes on to define 'high-integrity' as "the delivery of measurable net-positive environmental outcomes underpinned by science, and the delivery of measurable social benefits including improved land access, community job creation, revenue participation and improved well-being." 
"The G-FIN is an informal group that will be used to support government ambitions and visions around nature restoration and climate mitigation/adaptation," the Avery explains. "The Group will adapt in the way it conducts its work so as to be useful for both members and government. It will meet quarterly, in addition to ad-hoc workshops and events, to share emerging challenges and learnings and discuss priority outcomes for the Group and support needed." 
"We do not anticipate the Group to run for more than three years, and it will be reviewed annually to ensure it is meeting its objectives and seen as useful to both the Group and to Government." 
The importance of investing in nature
Nature's decline is contributing to various social, environmental and economic issues. With the disruption of natural services and the destruction of natural assets, more than half of the world's GDP is at stake. Businesses are facing numerous risks, while populations are exposed to a wide range of health issues, resource scarcities and the worsening impacts of climate change. 
By supporting the protection, restoration and management of nature, however, there is some hope of regaining control. While this work will require a substantial amount of investment, its returns will undoubtedly pay off in the long run. 
In the UK alone, natural capital is thought to add around £51 billion in direct gross value each year. Globally, markets that value and trade in nature are already being valued at $10 trillion per year, with estimates suggesting that nature-based solutions could create around 20 million jobs by 2030. 
Investing in nature will also be crucial in building ecological resilience and adapting to the changing environment. While this has previously been seen as a concern of far-off countries, climatic changes are becoming increasingly evident within the UK. Temperatures are soaring higher than ever, and much of the country is threatened by floods. Without support for nature, these problems will only continue to emerge. 
Private finance for nature recovery
Despite the many benefits of investing in nature, only $154 billion was spent globally in 2022. According to the UN Environment Programme (UNEP), this must increase to $484 billion per year by 2030 if global targets are going to be met. This shortfall is reflected within the UK, with the GFI having warned that the gap between necessary and committed spending could reach up to £97 billion per year until 2032. 
Currently, around 83% of the world's investment in nature is coming from government spending, with just 17% from the private sector. Evidently, there is a gaping opportunity for the expansion of private finance, particularly as public institutions are struggling to allocate their resources during a period of economic fragility. 
Nonetheless, there are several challenges to be overcome. Despite the apparent demand for opportunities that align with nature-related goals, investors may be discouraged by upfront costs, the uncertainty of project success, the difficulty of monitoring and reporting or the sheer complexity of the market itself.  
The Government is working to address these issues through the development of standardised frameworks and the focus on nature within its Green Finance Strategy. These measures will increase the accountability of corporations and project developers, ensuring that their commitments to nature are transparently monitored and disclosed. 
These initiatives are still in their earliest days, but they are part of a far wider transition with no signs of stopping. In 2022, world leaders agreed on a global biodiversity framework, setting international targets for the protection and restoration of nature.  The UK and its fellow signatories will now be expected to develop dedicated action plans, incentives and regulations to ensure that the framework's targets are met. 
As these policies are introduced, businesses will have to monitor and report on their relationship with nature. Investors will be able to align their portfolios with Government goals, based on accurate disclosures or lack thereof. Financial institutions must play an important role in educating their community and supporting the country's corporations in aligning with new expectations. 
SGV Take
By establishing a collective group of financial institutions from across the sector at large, the GFI has created a highly focused initiative that will put everyone on the same page. Each institution can contribute its expertise without going off in its own direction. 
This collaborative approach is likely to serve the needs of investors and businesses alike. Each actor will know what they ought to expect, and what demands they make face themselves. Given the enormous influence of the financial sector on the direction of private investment, this could play an important part in achieving the Government's goals.