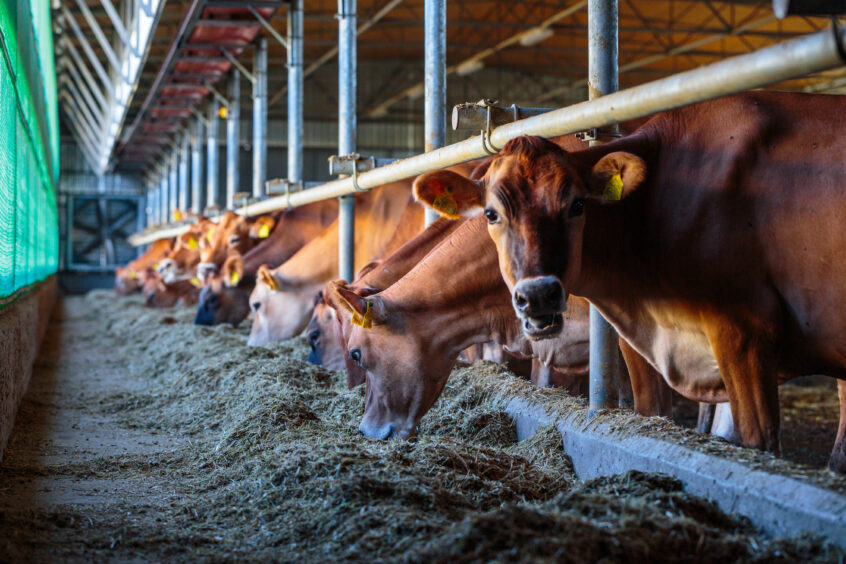 A new study shed light on the substantial subsidies awarded to livestock farming, which overshadow support for plant-based alternatives and hinder climate goals.
Stanford University researchers revealed a stark contrast in subsidies between meat and dairy industries and protein alternatives.
Despite climate experts' calls to reduce meat and dairy consumption for climate goals, subsidies for traditional livestock farming far exceeded those for plant-based protein and cultivated meat.
The study emphasised the need to rebalance subsidies, promote dietary shifts and implement taxes reflecting the full environmental impact of the meat and dairy industry.
A new study conducted by researchers from Stanford University and published in the journal One Earth has uncovered a substantial disparity in the food industry. Meat and dairy farmers in the US and EU received £35 billion in subsidies from 2014 to 2020, while plant-based alternatives were only allocated £33 million. The discrepancy raises concerns about the allocation of financial support to industries that contribute to climate change instead of those with a lower impact.
Climate goals vs subsidy allocation
Reducing meat and dairy consumption is an effective way to address climate change and reduce the food system's impacts on society and the environment. The Stanford University study found that, despite these urgent warnings, subsidies directed toward traditional meat and dairy farming far outweigh those designated to plant-based protein and cultivated meat producers – in fact, they were an astounding 1,200 times higher in the EU and 800 times higher in the US.
This disparity is mostly due to the influence of lobbying efforts from the meat and dairy industry.  These lobbying endeavours have not only preserved but even expanded historical subsidy structures, contrasting sharply with climate experts' recommendations for reduced support. 
The promising alternative proteins sector, despite its potential to align with climate objectives, received disproportionately limited financial backing. It is evident that these alternatives hold a market share of 1.5-2%, yet receive only a fraction (0.1%) of central government subsidies.
A call to G20 leaders
FAIRR, a coalition of investors representing over £5.7 trillion in assets, issued a call to G20 leaders, urging them to reform current agricultural subsidies in a bid to avert potential setbacks to worldwide climate and nature preservation initiatives. Comprising more than 30 prominent international investors, the group seeks to address the detrimental impact of existing subsidies on global efforts to combat the climate crisis and safeguard biodiversity. It is advocating for a fundamental reform of agricultural policies in alignment with the commitments established under the Paris Agreement and the UN biodiversity treaty ratified at COP15.
At the core of the issue lies the estimate that $47 billion annual subsidies provided to agricultural producers, according to the UN, are likely contributing to environmental and social harm as well as distorting the pricing of products. Agricultural activities, encompassing land use, forestry and livestock are responsible for a substantial 24% of the world's annual greenhouse gas emissions. 
The letter called for G20 finance ministers to take four practical steps to reform subsidies:
Link financial support with environmental obligations;

Shift current incentives away from the production of climate- and nature-damaging agricultural products, instead incentivising those that put a value on sustainable agriculture;

Shift subsidies away from the production of products with high greenhouse gas emissions like dairy or red meat;

Increase funding for workers impacted by reforms to ensure a just transition.
Environmental impact and path forward
Beyond the subsidies, the environmental consequences of livestock production are significant. Livestock farming contributes around 14-15% of global greenhouse gas emissions and significantly drives deforestation, water use and other ecological concerns. Researchers at Stanford University stressed the necessity of not only rebalancing subsidies to favour sustainable alternatives but also recommended governmental interventions to encourage shifts in dietary patterns aligned with climate and environmental targets.
Their recommendations spanned a range of actions including phasing down subsidies for animal agriculture, augmenting support for research and development in sustainable proteins and revising national dietary guidelines. They called for taxes that reflect the full environmental impact of the meat and dairy industry, with policymakers determining the distribution of these costs between the industry and consumers.
The study urged an end to the meat and dairy industry's opposition to public information and labelling campaigns promoting alternative proteins. For example, debates such as whether vegan products should be labelled as 'milk', 'cheese', 'burgers' and 'sausages' are points of contention between legacy industries' priorities and wider sustainability objectives.
While the plant-based sector is facing challenges such as fluctuations in popularity and raising finance to scale up, the study pointed to success stories. One example is the Dutch cultivated meat brand Meatable, which secured $35 million in its August 2023 funding round, indicating continued investor interest in innovative, environmentally-conscious solutions.
The lab-grown meat conundrum
In the pursuit of sustainable food alternatives, lab-cultured meat emerged as a contender, but it is important to understand the real impact of new technologies if they were to receive more subsidies to boost their uptake.
A study from the University of California, Davis (UoC Davis) challenged its presumed benefits. Although not peer-reviewed, the study contradicted prevailing notions, suggesting that lab-grown meat's carbon footprint could surpass that of regular beef by up to 25%.
While this study questions lab-cultured meat's environmental claims, it's important to note that the livestock industry remains a greater contributor to greenhouse gas emissions, responsible for 57% of such emissions in global food production. Beef production alone accounts for nearly a quarter of these emissions, resulting in approximately 70 kilogrammes of CO2 equivalent per kilo of beef. Beyond its footprint, the industry drives deforestation, poses a threat to biodiversity and raises ethical concerns – issues that lab-grown alternatives do not contribute to.
SGV TAKE
As societies grapple with the interplay between subsidies, climate goals and dietary preferences, the Stanford University study serves as a clarion call for reevaluating economic policies to align with countries' own environmental goals. If governments continue to subsidise polluting industries, how can they expect to achieve net zero or nationally determined contributions?
This imbalance raises concerns about prioritising industries contributing to climate change over sustainable initiatives. The study on lab-grown meat from the UoC Davis challenges assumptions by suggesting lab-grown meat's environmental impact might exceed that of regular beef, highlighting the need for rigorous evaluation as society navigates intricate challenges.
FAIRR's unified call to action shows a willingness from the financial sector to address global challenges and drive transformation in the food system.