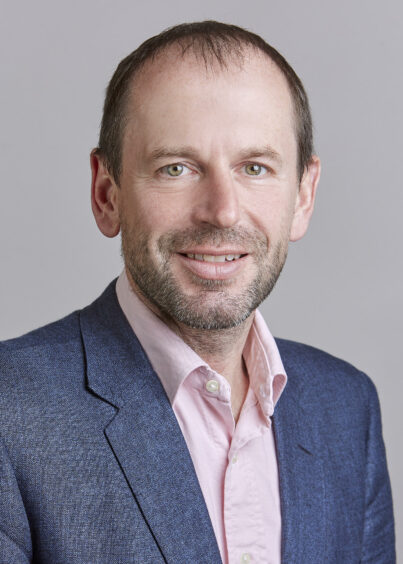 PwC has appointed Will Jackson-Moore as the new global leader of its ESG practice, amid projections that the size of the practice will increase ten-fold over the next four years.
PwC appoints Will Jackson-Moore as global lead ESG.
Jackson-Moore's appointment highlights the growing importance of ESG in the private equity space.
With PwC expecting to grows its ESG practice ten-fold in the next four year, the sector looks set for explosive growth.
The news comes as PwC continues the roll out of 'The New Equation' – its strategy to help clients build trust and deliver sustained outcomes. The strategy, backed by $12bn of investment, identified ESG as critical to answering the defining challenges for global business and committed PwC to supporting the transformation needed in the global economy.
PwC development plans suggest ESG market growth is only just beginning
As it increases its impact, PwC has said it is planning for ESG revenues to grow ten-fold over the next four years. To date, over 100,000 employees at PwC firms across the network have already taken part in ESG training, while multiple firms across the network already have ESG Centres of Excellence up and running.
Will Jackson-Moore said: "ESG is the defining business issue. Our global footprint gives us the opportunity – and responsibility – to help answer the challenge at scale. Every aspect is important, but right now the urgent need is to move beyond strategy and deliver the practical steps needed to tackle climate change.
He continued: "The focus has to be on net zero transformation of businesses and their supply chains, mobilising sustainable capital, enhancing resilience against climate risks and delivering robust reporting on progress.
Private equity is the next bit area of growth
What makes Jackson-Moore's appointment particularly interesting at this time is his experience in private equity. While ESG as an investment lens has predominantly been a public markets concern, there is growing demand in private equity from investors try to under the impact of their own portfolios.
PwC is upskilling its global network to help clients and stakeholders address their ESG challenges. PwC has created a number of ESG centres of excellence including a Sustainability Centre of Excellence in PwC Singapore, as well as centres focused on topics including Hydrogen in PwC Germany, Water in PwC India, Agribusiness in Brazil and Renewable energy in PwC South Africa.
PwC continues on its own net zero journey
Since announcing The New Equation, PwC has continued to progress its own 2030 net zero journey, achieving SBTi validation of its science-based climate targets.
PwC will set out more on its performance and the strategic alliances and global forums it works with across the ESG agenda in its upcoming Global Annual Review, to be released early October 2022.