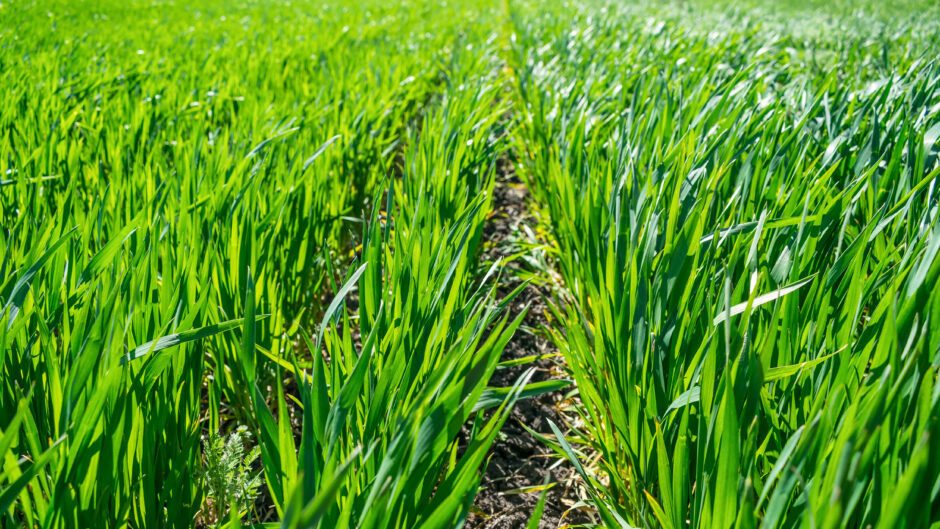 A taskforce of the world's biggest and most influential food businesses have released an action plan in an effort to kickstart the scaling of regenerative agriculture across the world's supply chains.
Regenerative farming must triple its rate of growth, making up at least 40% of global cropland by 2030 (up from 15% today).
The transition of factory farming to regenerative agriculture practice, which cuts emissions while promoting and improving soil health and biodiversity, is critical to tackling climate change.
While there is growing pressure on addressing food consumption, failure to transform production will result in failure to achieve climate goals.
The 12-strong Agribusiness Taskforce, part of His Majesty Charles III's Sustainable Markets Initiative (SMI), includes chief executives from Mars, PepsiCo (NASDEQ:PEP), Mondelez (NASDQ:MDLZ), McDonald's (NYSE:MCD), Bayer (DE:BAYN), McCain, Waitrose, Yara (XOSL:YAR) and Olam (SGX:VC2).
Task Force Chair Grant Reid, the outgoing Mars chief executive, said the rate of progress on the deployment of regenerative agriculture was "far too slow" and that he hoped the report would inspire the sector to help make the economics of regenerative farming work for farmers.
Farming and climate change go hand in hand. Today's food and agriculture system produces over 30% of global greenhouse gas emissions while at the same time being uniquely vulnerable to the increasing impacts of extreme weather.
Climate change means adoption of regenerative farming must accelerate
The fall in Europe's crop yield during the heat waves of 2022 is indicative of this, and the sector must address its ongoing resilience in the face of rising demand and growing food insecurity. In fact, Reid said: "As an industry, we need to address these areas with urgency if we are to hit our net zero commitments and protect against future supply-chain disruption."
Scaling Regenerative Farming: an action plan highlights an urgent need for consistent metrics, better government policy incentives and a transformation of sourcing to spread the cost of transition to more sustainable practices. It comes after new data by sustainability analysts Systemiq reported that interest in regenerative farming is growing, but the deployment rate must triple to deliver against the planet's need to limit climate change to 1.5 degrees.
Svein Tore Holsether, chief executive at Yara International, said: "Soil has two essential tasks: to produce enough nutritious food and to store enough carbon. Let's work together to create system-wide adoption of regenerative farming that not only improves soil fertility and structure, but positively affects nature and climate as a whole."
The economics must make sense to farmers
Werner Baumann, chief executive at Bayer, said: "As we speak, global food security is under threat and climate change is impacting an ever-growing number of communities around the world.
To tackle these challenges at the same time, we need to accelerate the transition to a more sustainable and resilient global food system. As the report rightly points out, we can only achieve this if we as an industry collectively step up our efforts to adopt regenerative farming practices and drive sustainable innovation across the entire food value chain."
The report details five key areas that it believes require urgent action to make the economics of regenerative farming more appealing to farmers. These are:
Agree on common metrics for environmental outcomes
Build farmers' income from environmental outcomes such as carbon reduction and removal
Create mechanisms to share the cost of transition with farmers
Ensure government policy enables and rewards farmers for transition
Develop new sourcing models to spread the cost of transition
Standardising metrics and approaches
One of the most important aspects of the Initiative's work will lie in agreeing on common metrics to be assessed. These could range from amounts of carbon captured in the soil to measurements of biodiversity, water quality, soil health and more.
But what will be really important here is market demand for the broader range of crops produced from a regenerative system – that will be key to making such an approach commercially attractive to the farmer
At the same, it will be crucial to define the boundaries of – and approaches to and mechanisms for – the financing of such a transition. These could include debt instruments, insurance mechanisms, supply-chain finance, or grant funding from governments or philanthropy.
Opportunities in the carbon offset market
Carbon offsets are expected to be a key route through which to make the economics more compelling for the farmer. It has huge potential to help unlock scale but, according to the report, there is much to do to make sure this market develops in a rigorous, credible way with credits properly verified and trusted by farmers and buyers alike.
There is certainly movement in the carbon offset market. Companies such as Cultivo and Pachamo are focusing on the development of high-quality carbon credits – which usually means carbon offsets with co-benefits in terms of nature, biodiversity, community benefits and more.
In the UK, the carbon finance company Respira International has signed an agreement with Philipson Estates (owner of Blaston Farm) for the offtake of soil carbon certificates. This shows the importance of policy initiatives, as the agreement follows DEFRA's recent decision to pay £40 per hectare under the Sustainable Farming Incentive (SFI) scheme to improve soil health.
The value of the certificates and the SFI payment combined together ensure that regenerative agriculture practices are economically viable. At Blaston, for example, sales of carbon certificates will become the second largest income on the farm after wheat.
Farming production and consumption of produce must both be tackled to address climate change
The direction of travel indicated by the Initiative's report is important and shows growing acceptance of the need to redefine the way in which farming works.
Industrial livestock farming generates massive amounts of waste and water pollution while treating animals badly, while industrialised crop farming uses massive amounts of chemicals from fertilisers and pesticides. Both approaches decimate surrounding ecosystems.
It is critical to address both consumption and production approaches. The shift away from meat-based to plant-based diets is a popular behavioural change approach that is being covered at an individual level. If the 2050 climate goals are to be achieved however, the production system needs to be transformed at the same time.