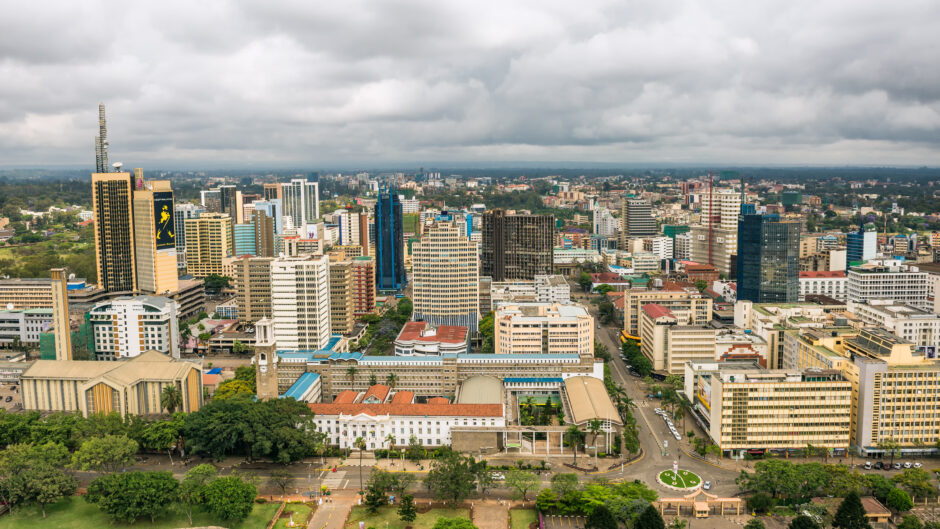 A new Africa Carbon Markets Initiative (ACMI) has been launched at COP27 to support the development of voluntary carbon markets (VCMs). It is hoped this can address development, climate and nature/biodiversity challenges.
ACMI was launched at COP 27 to expand Africa's participation in VCMs.
A growing number of countries want to participate in carbon markets to help meet their climate change and energy transition goals.
By combining carbon and biodiversity action, the markets can address the climate and nature crises together.
The current scale of financing available for Africa's energy transition is nowhere close to what is required to meet energy demand and climate goals. Damilola Ogunbiyi, chief executive of SEforALL and a member of the ACMI's steering committee, said: "Achieving the Africa Carbon Markets Initiative targets will provide much-needed financing that will be transformative for the continent."
ACMI announced plans to reach 300 million credits produced annually by 2030. This level of production would unlock 6 billion in income and support 30 million jobs. By 2050, ACMI is targeting over 1.5 billion credits produced annually in Africa, leveraging over $120 billion and supporting over 110 million jobs.
High-integrity credits with community support is central to the plan
Crucially, ACMI is committed to supporting high-integrity credits where an equitable and transparent distribution of revenue goes to communities. ACMI steering committee member and USAID chief climate officer Gillian Caldwell noted: "The African voluntary carbon market will only succeed if people trust that African credits are driving real climate action and having a positive human impact. As the VCM scales in Africa, USAID and ACMI will ensure that it does so with integrity as a core pillar."
To that end, and to stimulate the production of high-integrity credits, the ACMI is collaborating with global integrity initiatives like the Integrity Council for the Voluntary Carbon Market and the Voluntary Carbon Markets Integrity Initiative, as well as other regional carbon market platforms.
Roadmap report identifies the steps needed to grow African carbon markets
ACMI released Africa Carbon Markets Initiative, Roadmap report: Harnessing carbon markets for Africa at the initiative's COP27 launch event. The report identifies 13 action programs to support the growth of VCMs on the continent.
Although voluntary carbon markets are already growing quickly – retirements of African credits have grown by an average of 36% annually over the past five years – aggressive action will be required to maintain this level of growth over the coming decades.
VCMs can complement direct decarbonisation efforts in Africa
VCM growth has been explosive over the last five years, with 54% of the cumulative amount being issued in 2021 alone. While most of the retired offsets in 2021 were created in Asia, South America and Africa, 84% were purchased by companies in developed markets in North America and Europe. Only 11% of the credits came from African countries.
Despite this, African credits grew faster than their global counterparts, albeit from a low base, according to the ACMI report. The retirement value of the credits retired in 2021 was $123 million. The African Group of Negotiators (AGN) on climate change has estimated that the continent needs $3 trillion in order to implement its nationally determined contributions (NDCs). 
Developed countries have only provided $80 billion annually out of the $100 billion pledged to international climate finance leading up to COP27. AGN believes Africa's carbon credit capacity is in the region of 1.5-2.5 gigatons of CO2 equivalent per year. Assuming an average of 2 gigatons per year, the revenue generated could be around $12 billion, based on the global average of $6 per ton reported by the IMF.
Regionally, Africa is among the lowest contributors to global greenhouse gas emissions, accounting for 3.8%, and is only generating 2% of its maximum annual potential in carbon credits. According to McKinsey, carbon credits sourced from Africa could be worth $50 billion, or 2,400 megatons of CO2 equivalent, by 2030.
African carbon credit potential is large, but so are the challenges   
ACMI's report identifies several challenges to achieving its ambitions, such as the lack of regulatory clarity, standards and geopolitical uncertainty, also faced by multinationals when doing business in African countries. 
Some challenges are specific to setting up VCMs, such as the need for validation and verification capabilities, limitations on mitigation projects and monitoring tasks, complex land-use regulations, and a lack of infrastructure. 
A combination of the above challenges is reflected in the green projects currently underway in Africa. According to AGN, almost two-thirds of the developers in Africa only operate one project at a time, and 80% operate in only one country. Mobilising finance to justify and implement continent-wide VCMs, however, will require the participation of multiple countries at the same time.
ACMI's success in establishing a VCMs to international standards will also require maintaining the highest standards of integrity and transparency, something that has not been easy to do even in countries with well-established carbon markets.
The importance of carbon markets in financing the transition
The World Bank sees carbon markets as an important tool in reaching global climate goals. By removing greenhouse gas emissions, they provide incentives for climate action to participants, and in the markets in which they operate. 
The bank estimates that by 2030, trading carbon credits could reduce the cost of NDCs by more than half, or as much as $250 billion. Article 6 of the Paris Agreement enables countries to voluntarily trade carbon credits to reach their NDCs. Various subsections establish a mechanism whereby credits are traded under the supervision of COP, facilitate cooperation through finance, technology transfer and capacity building, and specify the need to ensure environmental integrity and transparency in governance and accounting.
Working with the right partners is key
Multiple African nations including Kenya, Malawi, Gabon, Nigeria and Togo have stated their commitment to collaborating with ACMI to scale carbon credit production via voluntary carbon market activation plans.
Together, these 7 countries have a maximum potential to generate around 300 MtCO2e. Even capturing 25% of this potential, around 75 MtCO2e would be double the total credits issued across the entire continent in 2021.
ACMI is also working with major carbon credit buyers and financiers, such as Exchange Trading Group, Nando's, and Standard Chartered (LON:STAN), to set up an advance market commitment for hundreds of millions of dollars for high-integrity African carbon credits.
For example, mobilising $500 million, at an average price of $10 per carbon credit, could support the development and delivery of at least 50 MtCO2e, which is equivalent to the total credits retired from Africa from 2010 through 2020.
Following the lead of other ACMs in the space, ACMI intends to send a strong demand signal for carbon credits across all project types – especially those where Africa has untapped potential. These include nature-based solutions, renewable energy projects, cookstoves, and more.
ACMI to drive demand for existing credits, and develop new biodiversity credits
The initiative intends to promote demand for existing credits, or those already in development, as well as for products and innovative project types that do not yet have a market and can substantively contribute to economic prosperity, livelihoods, and environmental preservation across the continent, such as diesel decommissioning or biodiversity credits.
To that end, Ivan Duque, former President of Colombia, and David Antonioli, chief executive of Verra, announced the creation of a new consortium, the Nature Framework Development Group. This partnership across Conservation International, Verra, International Union for Conservation of Nature, Conservation Finance Alliance, The Biodiversity Consultancy, Great Barrier Reef Foundation, and Blue Nature Alliance with support from McKinsey & Company, aims to develop a market-leading nature/biodiversity credit.
President Duque, who made the announcement as a member of ACMI's steering committee said: "by creating nature/biodiversity credits, the consortium aims to unlock new flows of financing for the protection of biodiversity and critical ecosystems."
Bogolo Kenewendo, Africa director for the UN Climate Change High Level Champions noted the importance of adequately valuing both carbon and other nature benefits: "To maximize the value of Africa's ecosystems, it is essential that there is a fair price for carbon credits, as well as the ability to be paid for the additional nature benefits beyond carbon, such biodiversity and water."
ACMI aims to encourage conversation, coordination, and action towards the development of African voluntary carbon markets. Steering committee member and Vice President, Africa at the Global Energy Alliance for People and Planet Joseph Nganga called for everyone to contribute to this important effort: "Sustaining the rapid growth of African carbon markets isn't going to happen accidently, it's going to require action by governments, developers, and buyers. Together, we can unlock billions for climate finance and economic development in Africa."