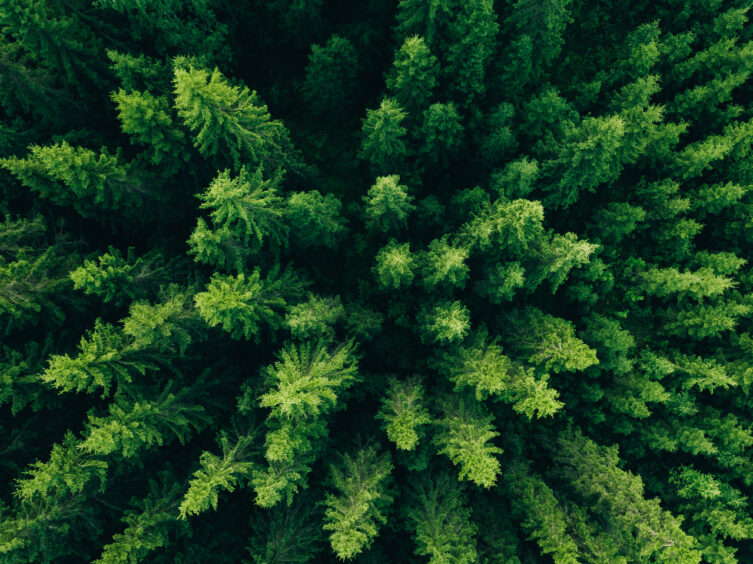 At COP27, a group of global corporations has made a collective commitment to purchase 550,000 million tonnes of sustainable fibres to be used in textiles and paper packaging. 
The agreement, spearheaded by forest conservation organisation Canopy, is intended to reduce the forest degradation contributed to by the fashion and packaging industries.

 

Halting and reversing forest loss and land degradation could deliver 10% of the climate mitigation needed by 2030 in order to meet the 1.5

°

C target of the Paris Agreement.

 

As businesses begin to acknowledge the risks associated with forest degradation, their demand for sustainable alternatives will stimulate investment into new solutions.

 
Companies including H&M (STO:HM B), Inditex (BME:ITX), Ben & Jerry's, Stella McCartney and Kering (PAR:KER) have collectively agreed to purchase over half a million tonnes of alternative fibres. They have also committed to ensuring that their supply chains will no longer contain any materials sourced from ancient or endangered forests, and are calling for other corporations to follow their lead. 
The movement was started by forest conservation organisation Canopy, as part of its efforts to promote the transition to 'next generation alternatives' such as fibres made from agricultural waste or recycled textiles.  
"We are thrilled to advance this commitment with forward-looking partners who are willing to challenge the status quo and in doing so provide a breakthrough for these game-changing technologies," said Canopy founder and executive director, Nicole Rycroft. 
Madelene Ericsson, environmental sustainability business expert at H&M, added: "Canopy has showed true leadership by bringing the fashion and regenerated cellulosic industries together with the purpose of reducing fashion's dependency on forests." 
Forest loss is incompatible with climate action
Forests provide several natural services that are vital to our environment, ranging from the carbon they sequester during their growth to the biodiverse ecosystems they host. Their biophysical processes contribute to natural cycles of energy and moisture, supporting food and water security, while their roots hold the surrounding soils in place to avoid the degradation of land. 
When cleared or degraded, however, each of these benefits is reversed. Indeed, the carbon released during deforestation account for almost 15% of global emissions. As such, the future of global forests could well make the difference between climate action and climate disaster. 
On the one hand, research suggests that halting and reversing forest loss could deliver 10% of the climate change mitigation needed by 2030 in order to meet the 1.5°C target of the Paris Agreement. On the other, the World Economic Forum has clearly stated that, if we do not put an end to deforestation by 2030 at the latest, the 1.5°C goal will be utterly unreachable. 
Deforestation threatens global business
Deforestation and forest degradation also pose significant economic risks. Changes in forest-related ecosystems are driving the destruction of key areas from which globally traded goods and raw materials are sourced.  
This destruction, combined with the subsequent impacts of climate change such as severe weather events and temperature conditions, are increasingly affecting the supply and pricing of global commodities. With this in mind, forest loss is now widely acknowledged as being a financially material risk to businesses around the world. 
As investors have grown more aware of how climate risks translate into financial returns, they have begun to take a more negative view of companies that have an adverse impact on nature. This has resulted in a range of initiatives to limit investments that could contribute to forest loss, as exemplified by the group of over 30 financial institutions that recently committed to eliminating deforestation from their portfolios. 
In order to deliver on such commitments, investors need access to transparent information on the extent to which different companies are dependent on nature and how well their operations align with nature-related goals. With the upcoming finalisation of the Taskforce on Nature-related Financial Disclosures' framework, there will soon be a clear mechanism through which businesses will be expected to accommodate their demand. 
These developments mean that forest loss exposes businesses not only to climate and financial risks, but also to reputational pressures. Altogether, their competitiveness in the market will increasingly be dented by a continued engagement in the destruction of forests. 
Although companies are beginning to recognise the need to consider forest-related risks, survey research by Forest500 suggests that many are yet to make serious commitments. With estimates suggesting that an annual $711 billion will be required in order to halt and reverse the loss of nature by 2030, the slow adoption of nature-positive solutions has largely been an issue of capital. 
Market signals demand for sustainable solutions
Nature-positive solutions do exist, however. Canopy's action plan presents a roadmap to reduce the volume of forest fibre being used to produce paper, packaging and textiles by a targeted 50%. The organisation is working alongside a number of innovative firms that have developed technologies and processes that enable the production of man-made cellulosic fibres that do not rely on wood as their feedstock. 
According to Canopy, these fibres emit between 95% and 130% less CO2 than conventional alternatives and reduce fossil fuel energy consumption by up to 70%. Their impact on biodiversity and threatened species is at least five times lower, while their footprint on the land is cut by between 88% and 100%. 
The action plan acknowledges that its achievement will rely on substantial investment, with a projected $69 billion needed to bring cotton recycling, milling technologies and the production of agricultural fibre pulp to scale.  
Brands and retailers hold the capability to influence and select the materials that form their products, so their purchasing is a critical factor in whether or not the necessary investment is delivered. The commitments made at COP27 provide hope that the market may be shifting towards alternative fibres, sending a clear signal of demand for increased investment in sustainable solutions.