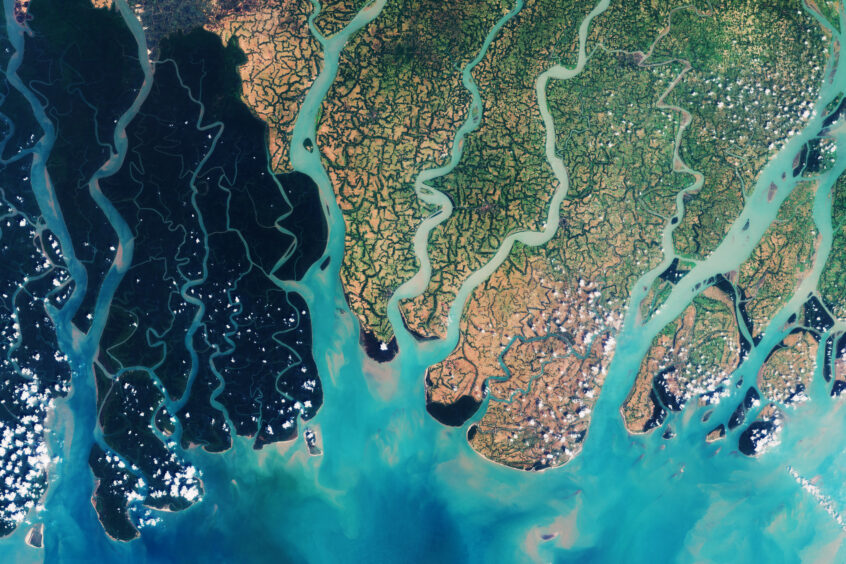 Verra is partnering with Pachama on a pilot digital MRV programme which will help it improve the efficiency, transparency and integrity of data that underpins the credits issued in the carbon markets.
Carbon standards organisation Verra, and climate-tech company Pachama will pilot a digital measurement, reporting and verification (DMRV) platform to measure forest carbon.
The pilot will increase the efficiency, transparency and integrity in forest carbon projects, which currently rely on hand-based measurements and obsolete methods.
Enhancing the way data is collected can cut costs and time associated with issuing new credits, which will be instrumental in boosting much needed supply of quality carbon credits.
Why do we need a DMRV system?
DMRV has the potential to mobilise finance through carbon markets and open them up to more participants globally. By inputting accurate data into a verified system, its possible to get close to real-time information on a particular project and the validity of the credits associated with it.
Current monitoring, reporting and verification processes are largely manual in nature, and hence can be prone to costly errors and time delays. Using in-person surveys, and spreadsheets or forms that must be filled out by hand can contribute to these errors.
Monitoring, reporting and verification (MRV) systems are a fundamental element of carbon markets, both for voluntary credits and the regulatory framework of carbon markets. All the actions necessary to collect data on emissions, mitigation, and support make up MRVs. By enabling the processes with technology, its possible to transform the carbon markets.
For example, DMRV platforms can play an important role in an end-to-end system that generates, transfers and records carbon assets. According to a World Bank report, connecting DMRV platforms to national and global registries can also automate meeting reporting requirements, and facilitate the international trading and transfer of credits.
Using blockchain technology can further add integrity and transparency to carbon trading. In addition, using blockchain can include a digital form with mitigation outcomes supported by smart contracts, eliminating middlemen and additional costs, allowing project developers to reap more of the benefits of their efforts.
What is Verra looking for in its DMRV pilot?
Verra's DMRV pilot with Pachama resulted from a working group it launched in January 2022. It invited applications from 10-15 interested stakeholders to determine how digital technologies can be used to better validate and verify projects in its Verified Carbon Standard (VCS) program.
In addition to automating MRV functions, it also wanted to find out how DMRVs could lower costs, increase transparency and improve efficiency in its VCS program. Stakeholders were selected based on their expertise in climate science, software and information technology, project development, and digital finance and audit.
Helping project developers and stakeholders migrate to a DMRV platform, from a more manual MRV process, was also a key consideration. This is particularly relevant as many carbon projects tend to be in low-income countries, where technology knowhow and education is limited.
Examples of technologies that can be used in a DMRV include, sensors, satellites and drones, cloud computing, artificial intelligence, IoT and blockchain. The use of these technologies depends on the type of MRV needed by activity, including GHG emissions monitoring, mitigation and adaptation actions, and support functions.
Pachama's technological expertise and approach
Pachama's technology, experience and expertise using satellite data and AI models fit Verra's requirements. It has a list of forest projects that it has verified using its technology, to ensure that they meet international standards for carbon credits. The company also offers investors and developers access to restoration and conservation projects that can be originated from the ground-up, using the latest advancements in remote sensing and machine learning technology.
Using satellite based technologies, rather than older manual processes, offers a scalable and cost-effective solution to measuring forests, according to Pachama. Together with machine learning software, the company can map forest carbon to scale. Validating these automated processes with airborne lidar and manual plot inventories helps verify the accuracy of Pachama's calculations.
The pilot will provide Verra with guidance on future DMRV programs. For Pachama it will help it demonstrate its technologies, and engage more closely with credit registries. The company also has ambitions to issue credits for its own carbon projects.
Verra isn't alone in testing the DMRV waters
In February of 2022 Google.org Charitable Giving committed a $1 million grant to the Gold Standard (GS) to find digital solutions for carbon markets. GS launched working groups of its own to develop frameworks for such solutions.
Called The Open Collaboration for Digitising Impact, the program seeks to develop open source digital solutions that can provide the highest levels of data integrity and security. The working groups are divided into three categories: DMRV, Digital Assets for Climate Impact, and Digital Infrastructure and Open APIs (application program interface).
Factors that can ensure successful deployment of DMRVs
The World Bank says that the key to ensuring the successful and widespread use of DMRV systems is the right kind of enabling environment. It has identified four factors that help provide such an environment: an established domestic legal environment, well established and functioning institutions, a private sector and NGOs that can provide necessary skills and support, and the ability to engage the public and society.
A national framework using a multi-faceted approach with the above factors in mind could be valuable for countries looking to meet the requirements of the Paris Agreement, especially Article 6. Establishing international compliance carbon markets under Article 6 will allow countries to trade carbon credits.
Carbon credits have been acknowledged as an important tool to reach global climate goals. According to a report by the International Emissions Trading Association (IETA), trading in carbon credits could halve the cost of implementing a country's nationally determined contributions (NDCs) for greenhouse gas (GHG) emissions.
Digital MRVs will help facilitate finance flows through carbon markets
The voluntary carbon market (VCM) has grown significantly since 2019. While it was expected to exceed $2 billion in value in 2022, that milestone was reached in August, according to analysis from Ecosystem Marketplace. Much of the access to VCMs, however, is limited to participants mostly in the developed world.
The efforts of the various DMRV pilot programs are directed towards ensuring carbon markets become more efficient, transparent and trustworthy – and accessible. Gold Standard's open-source programmes will help open up DMRVs to a wider audience, especially in developing countries. Given the enormous focus on the potential of carbon markets at the recent COP, they are expected to play a significant role in both mitigation and adaptation finance.
Mobilising finance through growing carbon markets in developing countries can also help achieve some of the UN's Sustainable Development Goals (SDGs), as well as contributing towards the deployment of climate justice for those already experiencing the effects of a changing climate.