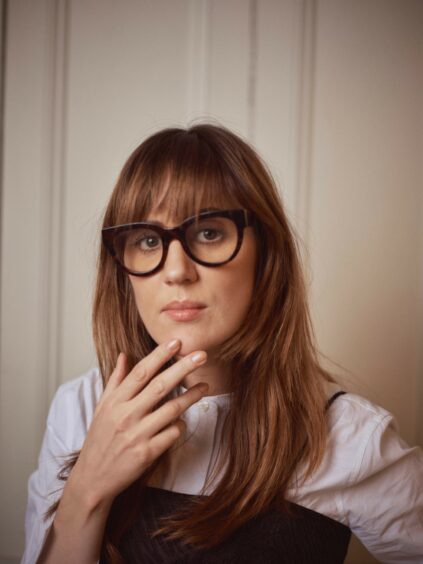 Sustainability is becoming an increasingly important issue for fashion, as questions arise about its impact. SG Voice spoke to Mary Fellowes, founder of GreenWith Studio and former Vogue editor about whether brand pushback on Black Friday and fast fashion is a real sign of change or another fad.
Some fashion brands are pushing back on Black Friday sales, encouraging consumers to go green.
Questions remain as to whether such actions are a fad or a sign of a significant shift in industry approach.
Sustainability, and responding to concerns about its impact, is becoming an issue that the fashion industry cannot afford to ignore.
Impact of fashion on the environment
The fashion sector plays a huge part in the global economy, as it is worth $2.4 trillion and employs 300 million people, but is also responsible for 2% to 8% of the world's greenhouse gas emissions, according to the UN Alliance for Sustainable Fashion.
Textile production consumes around 98 million tons of non-renewable resources each year, requiring huge amounts of land, water and energy as well as toxic fertilisers, pesticides and chemical feedstocks. Currently, less than 1% of the textiles produced are recycled, while the vast majority are either landfilled or incinerated.
Analysis from consultancy McKinsey estimates that the fashion sector contributes approximately 2.1 billion tonnes of greenhouse gas emissions annually – comparable to the annual GHG emissions of France, Germany and the UK combined. The United Nations Environment Programme (UNEP) estimates that if the industry does not change, the sector could take up to a quarter of the world's carbon budget by 2050.
The fashion industry is also a major consumer of water. UNEP estimates that it takes 3,781 litres of water just to make a single pair of jeans. Globally, the fashion industry uses 93 billion cubic meters of water – enough to meet the consumption needs of five million people.
Waste in fashion is another major environmental, and cost, issue. A UK Parliament report estimates that around 300,000 tonnes of used clothes are burned or buried in landfills annually in the UK. In fact, research suggests that textile waste disposal can cost UK councils around £67 million per year.
Such costs, impacts and challenges are explored in a 2022 report from Berlin's Hot or Cool Institute Unfit, Unfair, Unfashionable: resizing fashion for a fair consumption space. Not only does it look at how the fast fashion industry needs to change in order to stay on track for the 1.5 target, but it explores the fashion footprint in G20 countries and outlines an equity based fashion footprint target for 2030. If such a thing became integral to fashion industry planning, it would force the transformation of the sector.
Black Friday and its impact
Black Friday is the biggest retail sales day in the US, as it marks the start of the Christmas shopping season after Thanksgiving. The climate and carbon impact of the event itself is significant. A 2021 report from the consumer spending team at money.co.uk, Dirty Delivery, shows that Black Friday's shopping is responsible for the emission of over 400,000 tonnes of CO2e.
Climate activists have been pushing back with Green Friday, where the goal is to do something green on Black Friday, rather than joining the consumer frenzy. What's interesting is the increasing number of smaller fashion brands doing the same thing.
Just a few of the many examples include:
Footwear brand Monki (which is owned by fast fashion brand H&M) is continuing a boycott of Black Friday that it began in 2019.
Wardrobe essentials brand Asket will be shutting down its website for
the sixth year running, instead encouraging followers to care, repair
and revive.
Swiss bag maker Freitag is closing its online shop and pushing the "don't
shop, just swap" initiative.
Sustainable Swiss surf and yoga clothing brand Oy will be closing its
online store and calling for donations instead.
Instead of applying discounts, outdoors brand Finisterre will donate £2 from every order placed over the weekend to Level Water, a UK charity providing specialist swimming lessons for children with disabilities.
Womenswear brand Rixo will be donating £15 per transaction to charity Women For Women International on Giving Tuesday (29 November).
While the last few years have seen this trend particularly among smaller brands, even luxury French handbag brand Longchamp has suggested that its moving away from a Black Friday focus.
Events such as Black Friday have historically been great revenue generators, similar to Boxing Day sales in the UK. As Fellowes points out, many brands, especially in the mid and lower end of the market, still over-produce and therefore need to slash prices in mid-season.
So why are fashion brands pushing back on Black Friday?
According to Fellowes, fashion brands are taking action because they are waking up to the fact that excess consumption is one of the core issues around sustainability in fashion. She says: "In light of IPCC warnings and recent COP, it just looks appallingly bad taste and tone deaf or ignorant to be pushing relentless purchases.  For example – we throw away clothes now on average after 10 wears."
Fellowes, however, does not think this is a trend that is likely to spread from smaller to larger, luxury brands. She says: "The higher end luxury sector doesn't really rely on moments like Black Friday to sell. Xmas and the holiday season, yes…but Black Friday – it feels too mass market in nature to be a good driver for high end luxury."
One of the central questions is whether or not fashion brands are taking this action because they are committed to sustainability, or because it is a great way to stand out from the crowd, catering to the audience's increasing appetite for sustainable fashion.
Why are brands concerned about sustainability?
One of the most important things a fashion brand needs to do to succeed is to respond to the needs and interests of its consumers. The 2021 Dirty Delivery report included the results of a survey of UK consumers which said that almost a quarter (22.05%) are factoring in how carbon friendly the delivery of a product will be before making an online purchase. This an 88.1% rise compared to the results of research from 2020.
Fellowes believes that sustainability is not just important to fashion but essential, and it should be at a board level adding, "We are seeing a lot of climate linked bonuses which is encouraging."
As to whether sustainable actions are a fad or a fundamental shift, she says that the answer is a little bit of both. She says: "A lot of brands try and show some purpose around key calendar dates that are purpose driven – Black History Month, International Women's Day etc. Ultimately though if I had to choose, I think the cynic in me would say it's a comms thing. One only hopes that gestures such as not pushing Black Friday sales might bring about a tiny cultural shift or at least some awareness or curiosity within organisations that might have not given it much thought. Every little bit helps."
She does however believe that there is a serious rethink going on within the fashion industry regarding sustainability. She says: "Awareness by lead decision makers that to have a robust future – one where a combination of investors, consumers and other suppliers/ stakeholders don't turn away from you – will be increasingly based on shifting towards net zero and ultimately carbon negativity."
"Ultimately I think it's about protecting the bottom line. I think also it can often be down to the fact that senior decision makers often have children who are digital natives and who have grown up in the dark shadow of climate change. Many C-suite individuals tell me they are being driven to make a better future for their children, who in turn put pressure on them at home. Go kids!"