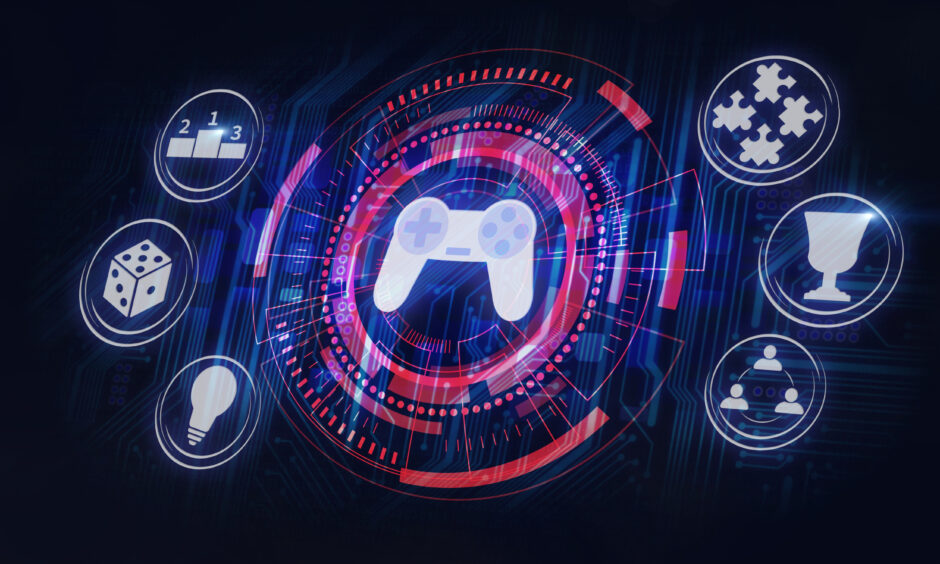 Taking a cue from the way chess was played to make strategic decisions in early centuries, CRISAT has developed a mobile gaming app to promote the improvement of soil carbon in India.
CRISAT has launched a gaming app to help Indian smallholder farmers understand the impact of crop choice on groundwater supply.
Gamification can change social norms and risk concern in terms of the adoption of new farming practices.
Gamification has proved hugely successful in the tech world in terms of engagement and education and could have a major impact on the climate and environmental awareness of smallholder farmers.
On World Soil Day the International Crops Research Institute for the Semi-Arid Tropics (ICRISAT) launched MRIDA, a mobile gaming app to help  smallholder farmers strategise climate-smart agricultural management practices to enhance soil carbon, which in turn enhances yield and builds resilience. The implementation of gamification principles through accessible technology is considered by many to have huge potential in building best practices in the agriculture industry
MRIDA, otherwise known as 'Managing resources for integrated development of agriculture' was developed as part of a research project funded by the German Agency for International Cooperation (GIZ) to conduct a detailed and rigorous assessment of agricultural management practices for their potential to sequester carbon. In Hindi Mrida means soil.
Dr ML Jat, Global Research Program Director, Resilient Farm and Food Systems, ICRISAT said: "The game app will sensitise farmers on four key elements – fertiliser, crop selection, biochar application and irrigation. Based on the season, they can make their selections and ascertain organic carbon and yield output. The recommendations will help them make better on-farm decisions."
What's the role of gamification in agriculture?
Gamification is an increasingly mainstream approach, especially in the tech sector, where the end goal is to get users to engage with content.  It uses game mechanics in often educational situations, everything from quick wins, goals alongside rewards, the ability to gain status from performance as well as tips and tricks and much, much more. These approaches can be used to reward optimal behaviour, in this case use of the most effective technologies and techniques and more generally encourage climate smart practices.
Research into the gamification of agriculture has gradually been increasing over the last couple of decades, particularly in the areas of natural resource management, conservation, and ecology and, of course, agricultural sustainability.
Such apps have proved increasingly successful, such as DigiFarm, which offers smallholding farmers access to a suite of information and financial services, including discounted products, customised information on farming best practices, and access to credit and other financial facilities. Riceville, for example, simulates a virtual farming environment promoting the use of effective best-practices introduced by leading rice organisations like the International Rice Research Institute (IRRI).
How a game farming app works
On the app store there is already a game where players explore how individual and collective actions contribute to, or detract from the sustainable management of a commons, simulating the challenge of many Indian farmers on how to decide on the use of groundwater.  It is played with a group of other invited players, and puts all players in the position of a farmer who has to decide in the dry season on the crop to grow.
Groundwater is a shared resource with a dispersed, mobile nature, creating difficulties in observing flows and extractions. These factors have posed challenges for both state and community regulation. Increasing proliferation of deep bore wells along with injudicious water use and shifts towards water intensive crops are widely observed.
While groundwater is a part of an aquifer system and is a shared resource, households accessing groundwater for irrigation, drinking and cooking tend to believe it as a private resource. As a result, groundwater levels in many areas of India are falling, particularly in hard rock aquifers.
The choice of crop becomes more difficult as the group faces limits on water availability. The game is played over multiple rounds and ends either after maximum number of rounds or when there are no more irrigations available. How long the game lasts, and much income is made, is dependent on individual decisions of the players.
The same approach can be taken for multiple strands of regenerative or climate smart agriculture.
Developing the app
To develop the new app, a team of scientists undertook a modelling study from 2020 to 2022 and developed a game that facilitates behavioural change for adopting climate-smart agriculture practices.
The study was conducted in five districts of Maharashtra (Jalna, Dhule, Ahmednagar, Amravati and Yavatmal) and eight districts of Odisha (Angul, Bolangir, Deogarh, Dhenkenal, Kalahandi, Kendujhar, Nuapada and Sundegarh).
The app was developed in collaboration with partner Hyderabad-based Vasudhaika Software Private Limited (Kalgudi). ​It will also enable scientists to collect data to help understand the decision triggers among farmers.