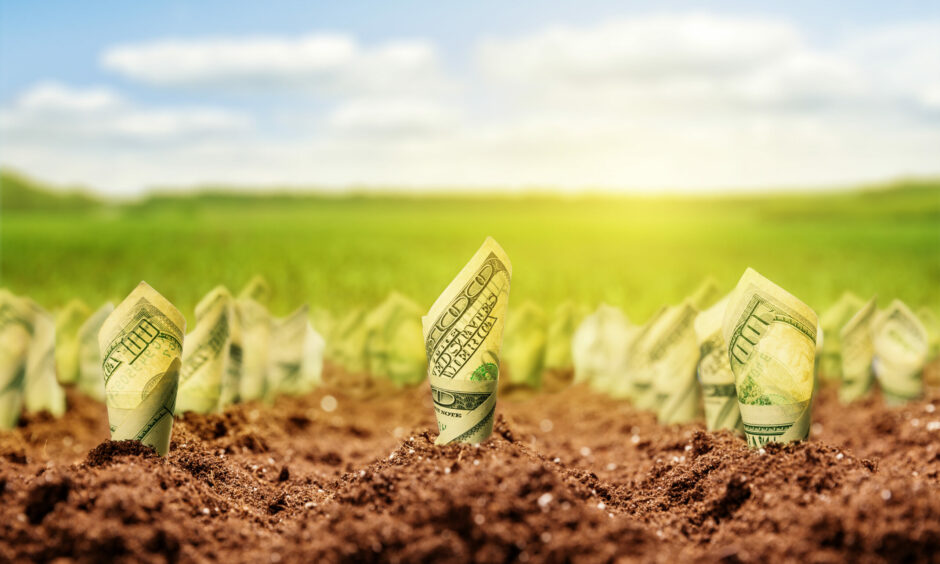 The latest analysis has valued nature markets at nearly $10 trillion a year, equivalent to around 11% of global GDP.
As COP15 kicks off Vivid Economics by McKinsey releases a taxonomy and sizing of the global nature markets.
Nature markets have been estimated to be equivalent to 11% of global GDP, and more than half of global GDP is dependent on natural resources.
New approaches to governance are required to align financial markets with nature positive principles.
At the opening of COP15, UN secretary-general Inger Andersen warned that humanity is "treating nature like a toilet" and that the degradation of the ecosystem will result in annual costs of $3 trillion by 2030.
The Taskforce on Nature Markets, with knowledge partners Vivid Economics by McKinsey, has since released a new report 'The Global Nature Markets Landscaping Study', which explains the fact base for the integration of nature markets into global efforts to help curb biodiversity loss and ecosystem degradation.
Part of the problem is existing economic frameworks and markets are not set up to value nature and that needs to change if we are to address the twin crisis of climate and nature and biodiversity.
What are nature markets?
Nature markets are those markets that explicitly value and trade nature, from emerging markets such as carbon and biodiversity credits and nature liability insurance to established markets including conservation, nature-related tourism and soft commodities.
The report contains a first-of-its-kind taxonomy, as well as a global sizing of nature markets that demonstrates the current economic value of 24 types of established and emerging nature markets.
Agriculture and livestock markets represent $4.3 trillion alone. This makes them the largest nature market after extractive commodities (mining, minerals, oil and gas) – valued at $4.6 trillion.
The study built on assertions made in the Taskforce's recent white paper Nature in an Era of Crises, and has revalued nature markets from the original $7 trillion to the current $9.8 trillion due to the inclusion of oil and gas. Even without the $2.5tn oil and gas market, the remaining $7.3 trillion value is still equivalent to the third largest global economy.
Privately owned and market-accessible ecosystem assets are worth over $8 trillion, nature credit markets are valued at over $5 billion per year and wildlife tourism generates over $260 billion annually.
The challenge of governance
Better governance of these nature markets can support our increasingly fragile ecosystems, the study finds, including through cross-jurisdictional governance and regulation. This could lead to improvements on the bottom line for both public and private sector entities.
There are challenges to overcome. UNEP has said that investment into nature based solutions needs to double by 2025 if there is to be any hope of achieving biodiversity goals but the rush to find new approaches opens markets to the risk of misuse.
Biodiversity credits, similar to the carbon credits already in use, have been proposed as a possible means of accelerating finance. The idea has been heavily criticized though, as the failures in the carbon markets have caused concern that such credits may have no actual impact on the ground. Several biodiversity offset credit projects have failed to achieve their targets, and a recent open letter signed by over 100 academics and non-profits condemned biodiversity credits as offering a "false solution"
At the same time, we need to address issues around subsidies that distort the market against nature protection, which Business for Nature has estimated at around $1.8 trillion a year.
By aligning markets with nature positive principles there is the potential to shift the finance needed to deliver an ambitious Global Biodiversity Framework. Zadek added: "We have a unique opportunity to reshape the core logic of these markets so that nature positive, net zero and equitable outcomes are built into the way they operate. This is the objective being advanced by Taskforce on Nature Markets."
As the study was released, so is a new Nature-Finance Alignment Tool, scheduled for launch at COP15 on December 10th to help financial leaders from the public and private sectors better understand nature markets and identify how to ensure that the finance underpinning nature markets secures greater alignment with global nature goals.
Early alignment tool assessments have analysed $31trillionof government, private, and development finance, indicating an aggregated average 13%  of finance strongly aligned with nature.
Decision useful data should be the basis for policy making
These and other findings and opportunities laid out in the study add an important tool for global leaders at COP15, as they prepare to set out a vision for worldwide action to preserve and protect nature.
At COP27, presidents and ministers from Palau, Nigeria, Costa Rica, the United Kingdom, France, and the United States affirmed their support for the 30×30 target which commits countries to a global effort to achieve the protection of at least thirty percent of the planet's land and ocean by 2030 to help curb biodiversity loss and climate change. At the heart of the problem is how to finance such action.
Tightened operating and assessment mechanisms could help reduce the cost and negative impact of biodiversity damage eg. stronger legal frameworks, due diligence requirements associated with deforestation or links between finance supply chains and nature crimes.
Jason Eis, Executive Director, Vivid Economics by McKinsey said: "The complexity and importance of nature in markets, governance, infrastructure and pricing mechanisms requires closer scrutiny and thoughtful implementation. The key is market governance and market infrastructure including features like rules of trade, product and certification standards, taxes and subsidies which could potentially help drive incentives for companies to support nature in responsible ways."