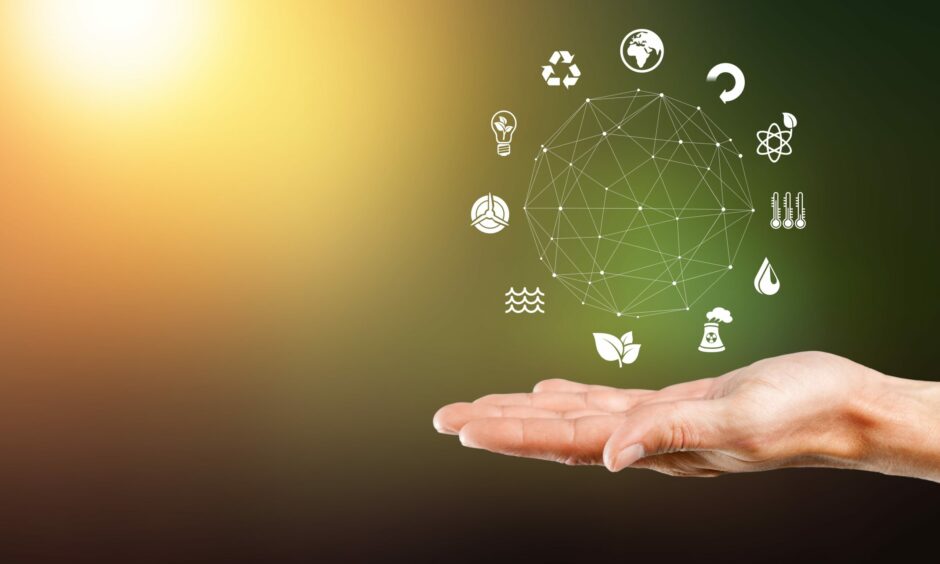 US-based Intercontinental Exchange (NYQ:ICE) is establishing a framework to assign unique identifier codes to verified carbon credits, which can facilitate their trading in derivative markets.
ICE has launched the ICE Carbon Reference Entity Data Services (ICE CRED) to help investors manage carbon credit trading.
ICE CRED is designed to support the soon-to-be-published 2022 International Swaps and Derivatives Association's definitions.
Standardising carbon credit reference data from registries and assigning credits a unique universal reference code is expected to facilitate their use.
Facilitating the trading of verified carbon credits
ICE CRED is being launched by ICE Benchmark Administration Limited (IBA), part of US-based Intercontinental Exchange, which operates global financial exchanges and clearing houses. It also provides technology and data services to enable the listing of tradable financial assets. ICE CRED intends to process data from carbon registries and assign a unique identifier to carbon credits.
A key consideration in designing ICE CRED is the impending publication of Verified Carbon Credit Transactions Definitions from the International Swaps and Derivatives Association (ISDA). As a private trade organisation, ISDA facilitates trading swaps and derivatives across various asset classes. Its members mainly include banks and financial services companies.
ICE also wants to comply with standards set by the International Organisation for Securities Commissions (IOSCO). The sustainability disclosure standards from IOSCO are intended to benefit issuers and investors, and to promote the efficient functioning of carbon markets.
Designed with the future of carbon trading in mind
According to a report by ISDA, derivatives can play a central role in both compliance and voluntary carbon markets. They offer a way to manage volatility in the cost of allowances in compliance markets by hedging emissions costs against future emissions. 
By transferring risk, the instrument can improve the predictability of cash flows for those directly exposed.
The market for voluntary carbon trading (VCMs) is expected to grow to $50 billion by 2030, according to McKinsey. Carbon projects can provide companies in hard-to-abate sectors with offsets to reach net zero, while locating projects in developing countries can indirectly help them combat climate-related challenges. 
Based on current market levels, the forecast growth in VCMs will require high-integrity carbon credits. Highlighting the potential presented by VCMs to finance the energy transition, the Sustainable Stock Exchanges (SSE) initiative of the UN said that "an efficient VCM needs a robust supply of projects balanced with sufficiently healthy demand for credits and related financial instruments. This will enable a well-functioning marketplace where liquidity is present and bargaining of prices can take place." 
The importance of unique reference codes in financial markets
Assigning unique universal reference codes for carbon credits will facilitate their use in trading markets. Establishing these codes will also benefit the IBA's data management and reporting framework, enabling it to apply the same governance and oversight processes it uses in administering its other markets and benchmarks.
The codes can be viewed as serving the same function that International Securities Identification Number (ISIN) does for other financial instruments. It is a 12-digit alphanumeric code that uniquely identifies a specific security. The first version of the ISIN was published in 1981 and resulted from a need to facilitate cross-border trading and global interoperability.
Clive de Ruig, president of IBA, said:" "For nascent financial markets to scale successfully, they must be underpinned by meaningful data standardisation, which helps to bring predictability and transparency to their operation."
"Users of ICE CRED will benefit from IBA's data management and reporting framework, as well as its long-standing experience and reputation for establishing robust governance and oversight functions," he added. "IBA is applying similar rigour to ICE CRED to give the carbon credit market confidence in the information it depends upon to effectively manage trading operations."
One of the biggest challenges in the voluntary carbon markets is the necessary expertise to navigate the diversity of available credits, combined with the lack of capacity in many companies, and even some financial institutions, to do so effectively.
Assigning unique universal reference codes may be a promising first step to establishing transparency and trust in the market for verified carbon credits.