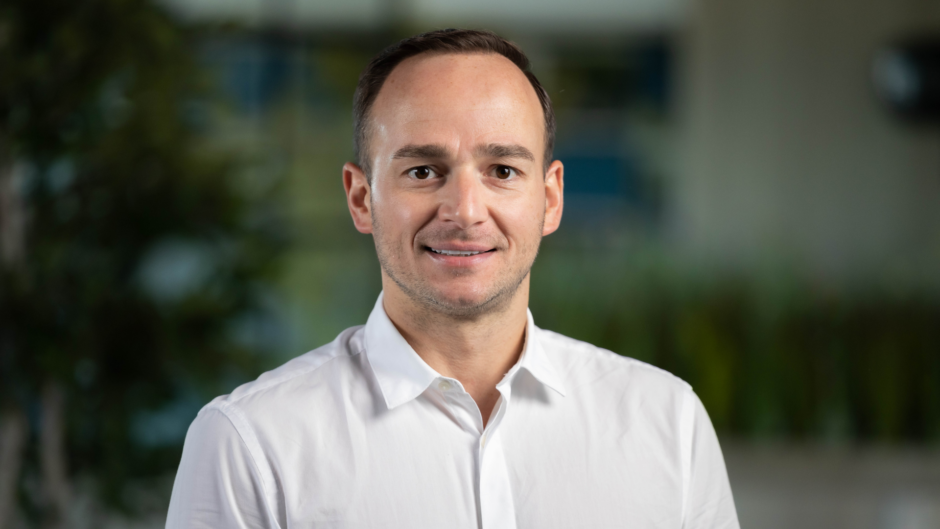 Given the rapid increase in emissions in 2022, Phil Thompson, CEO of Balance Power, discusses the importance of rapid energy transition and the management of volatility.
Global emissions continue to raise and show no signs of slowing.
Rapid transition within the energy system is needed if we are to have any chance of keeping to the 1.5°C target.
A collective effort to build the evidence case, effective public engagement and new approaches to implementing rapid transformation are required.
According to a new report by the Global Carbon Project (GCP), launched at COP27, CO₂ emissions have risen rapidly in 2022 and are expected to remain at record levels. There is now a 50% chance the world will cross a crucial climate change threshold in the next nine years, despite repeated warnings from the UN that global emissions need to fall by 45% by 2030 to keep temperatures below 1.5°C.
This year's COP in Sharm El Sheik has come to a close, to mixed reviews. There remains a lack of clarity on the practical steps that nations globally are going to take to reduce greenhouse gas emissions and fossil fuel consumption, and there are many questions still to be asked and answered.
One outcome from this year's conference is an agreement for wealthier nations to reimburse poorer countries for historic emissions through a 'Loss and Damage Fund'. This is seen as a key achievement, and rightly so. But these plans will not succeed without action to reduce emissions in developed nations first. To do this, we urgently need a more rapid transition to clean energy systems and technologies both in the UK and across the globe.
Increasing frequency of extreme weather events
This need is demonstrated no more clearly than if you look at weather patterns over the past year. In 2022, we have seen a dramatic rise in the frequency of extreme weather events. In February, Britain faced 122 mph gale force winds during a series of unprecedented storms, and over the summer temperatures breached 40°C for the first time – an unfortunate landmark moment for the UK climate.
Ironically, in some cases, the changes in weather patterns have boosted the generation of renewable energy. For example, records for windpower generation were broken, reaching a peak of 19.9 gigawatts, enough to cover more than half of Britain's electricity needs. But despite the need for the transition being more pressing than ever, many entrenched barriers remain, and new ones are cropping up, which are slowing the transition – in many cases unnecessarily.
Domestic and international political turmoil
The political instability in the UK over the past few months, combined with geo-political events abroad, has led to a review of the UK government's commitment to its Net Zero Strategy, and concerningly, renewables such as solar have been met with policies that diverge from, and threaten to derail 2030 net zero goals.
Take, for instance, the proposed ban on solar farms introduced by Liz Truss which Thérèse Coffey, Secretary of State for Environment, Food and Rural Affairs, has alluded would continue. Even if such proposals do not mean an outright ban on all new projects, at best, they will force more unnecessary delays and could severely restrict the development of new solar.
Or take the recent business rates stealth tax raid on clean energy which will further disincentivise badly-needed investment. Disproportionately targeting clean energy generators in this way, specifically solar PV which is one of the cheapest and greenest sources of energy available, risks undermining the sector and any hope of addressing the climate and energy crisis.
Public engagement is essential
A major barrier to the path towards new energy systems and technologies is a lack of public support. At Balance Power, we know from working closely with landowners, local authorities, and communities that public engagement is critical. But I am concerned that the recent mixed messaging on renewables does nothing to help this and has the potential to cause division and confusion among the public. It could also negatively impact people's understanding of what is a very complex issue, and the solutions needed to address it.
 At the risk of oversimplifying, we need to expedite the rollout of both onshore and offshore renewables in the UK if we are to meet 2030 targets. Policies like the recent business rates stealth tax, on top of a windfall tax, are at odds with this. To solve the energy crisis and bring down consumer bills, not to mention progress against ever more pressing climate goals, we need to be investing billions of pounds in new wind and solar capacity, not discouraging it.
So, where next?
Events such as COP27, where global leaders establish shared commitments are needed. However, as stated by Alok Sharma in his closing speech at the conference, the commitments established in many cases do not go far enough, and governments' ambitions must be matched with practical, measurable action.
This action absolutely must include making a stronger, evidence-based case for the need for renewable energy projects alongside innovation in clean energy systems and technologies. Ultimately it is a collective effort that will help us overcome the barriers that lie in our path.