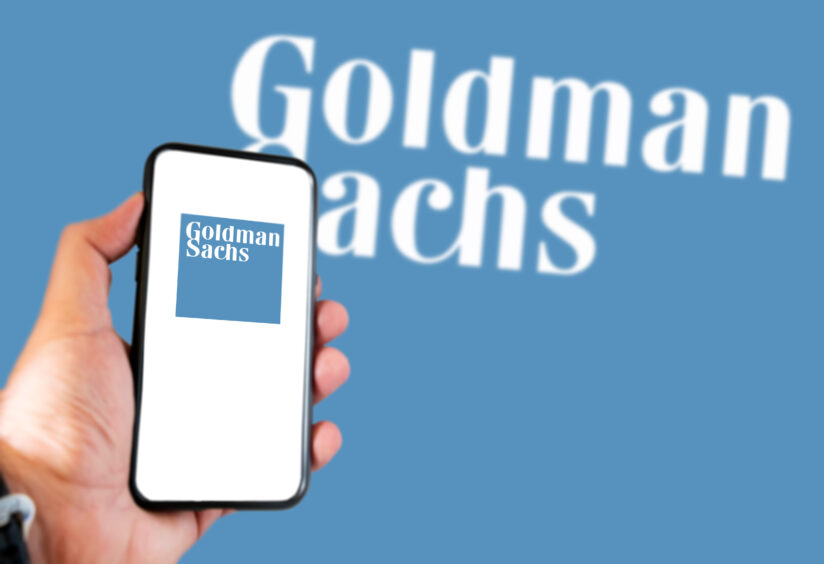 The ongoing COP15 summit will be a key catalyst for increased engagement and investment in biodiversity, according to Goldman Sachs.
Analysts at Goldman Sachs outlined four expectations around COP15.
It comes as the "No Paris without Montreal" declaration calls for an ambitious policy framework to protect the oceans.
Corporates and investors are likely to pay increased attention to biodiversity to meet sustainability and economic goals.
The 15th Conference of the Parties (COP15) of the Convention on Biological Diversity (CBD) is being held in Montreal, Canada, between 7 and 19 December. It is expected to adopt the post-2020 global biodiversity framework, a roadmap to guide action to halt biodiversity loss by 2030 and achieve recovery by 2050.
No Paris Without Montreal
A group of 85 organisations under the coordination of the Ocean & Climate Platform is calling for action through the No Paris Without Montreal declaration. Built around 12 key recommendations, it calls on COP15 to establish an ambitious policy framework to "right the ship for the ocean and its biodiversity", building bridges between the biodiversity and climate regimes, in support of the Paris Agreement and enabling the UN 2030 Agenda for Sustainable Development. 
On the negotiating table, the adoption of the "30 by 30" objective – to protect at least 30% globally of land and the ocean by 2030 – will be crucial to achieving these goals, according to the signatories. The declaration calls for "ensuring that all drivers of marine and coastal biodiversity loss, both in land and at sea, are properly addressed in the framework"; as well as for "taking action to conserve, restore and sustainably use critical marine and coastal ecosystems". To do so, it is essential to "minimise anthropogenic pressures on ecosystems and species impacted by climate change and ocean acidification, and reduce coastal pollution and excess nutrients that harm ecosystem function".
Goldman Sachs' expectations of COP15
According to analysts at Goldman Sachs, biodiversity is the cornerstone around which most sustainability objectives sit, and an area to which corporations and investors will likely pay increased attention to meet sustainability and economic goals. They outlined four expectations around the summit.
Firstly, the adoption and ratification of the Post-2020 Global Biodiversity framework with nature-related targets could be followed by renewed national goals and action plans, alongside increased corporate and investor engagement. This could parallel the growth in corporate and investor focus on decarbonisation and net zero emissions following the Paris Agreement.
Secondly, discussions on the Post-2020 Global Biodiversity framework can provide indicators for region-specific challenges to global efforts. Similarly, progress on the framework can indicate which specific targets have high levels of global support, so that national efforts can start from there.
Thirdly, significant discussions about measurement, data and definitions from various stakeholders could be influential throughout the conference, as biodiversity currently lacks agreed-upon global limits, targets and quantifiable metrics to measure progress. According to the analysts, the Taskforce on Nature-related Financial Disclosures will become an early framework with high engagement and adoption by many stakeholders, and that could play "a meaningful role" in defining common standards for biodiversity measurement and reporting.
Finally, following COP27, Goldman Sachs expects financing to be a significant point of discussion throughout COP15. It expects debates around how to prioritise investment for specific projects, regions, or elements of biodiversity; distributing benefits from genetic resources; loss and damage funding; and the Bridgetown Initiative agenda to abound.
Spurring movement in the markets
According to Goldman Sachs, the conference will drive increased attention to biodiversity for a variety of stakeholders, leading to more company-level biodiversity commitments, investor engagement on the topic, and a focus on finding leading solutions over the next few years. The speed of progress and adoption of nature-positive commitments, however, will likely hinge on the ambitions of COP15.
The analysts said that investors can approach investment in biodiversity through two key pillars: solutions business models and risk management. 
They noted: "While we believe both pillars will receive increased attention on the back of COP 15, we think risk management will continue to drive short term focus for governments, corporate and investors, with revenue beneficiaries of increased risk management through solutions business models to shortly follow."
"A key aspect to biodiversity protection, conservation, remediation and restoration involves risk management from companies most exposed to potentially harmful business activities. To avoid significant harm, companies with biodiversity exposures must consider the impacts of materials sourcing, supply chains, product use, deforestation, waste, water use, wastewater contamination and air quality on local ecosystems and wildlife."
They identified 23 sectors as having the most direct exposure and requiring the most thorough analysis of risks and action plans: Oil & Gas Producers; Oil Refiners; Mining & Metals; Construction Materials; Steel; Paper & Packaging; Chemicals; Consumer Durables; Household & Personal Care; Food & Beverage; Logistics & Shipping; Marine Shipping; Engineering & Construction; Oil Services; Oil & Gas Midstream; Retail – Staples; Hospitality; Real Estate; Electric Utilities; Multi Utilities; Gas Utilities; Water Utilities; and Healthcare.
The analysts added: "We think regulatory and investor focus will likely focus on these sectors in the short-term, and investor engagement on biodiversity could expand to opportunities and revenue beneficiaries over the medium and long-term."
With COP15 likely to represent a turning point for biodiversity, companies and investors should ensure it becomes a priority in their business agendas to avoid lagging behind the wider markets.