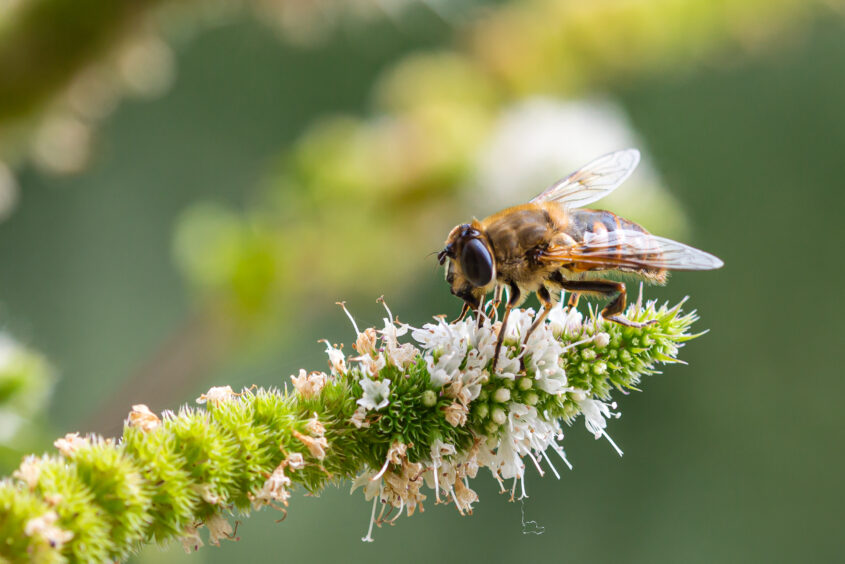 Ahead of COP15 and negotiations for a post-2020 Global Biodiversity Framework, CDP has released analysis showing 55% of companies are failing to take action to progress biodiversity commitments made in the past year.
CDP releases its first report on corporate accountability for biodiversity risk.
Almost half of companies are considering biodiversity in their strategies, making commitments and putting governance mechanisms in place
Biodiversity risk remains high as many companies fail to act on biodiversity risk.
The largest ever assessment of self-reported data to date shows companies are ready to disclose on biodiversity, sending a powerful signal to negotiators ahead of COP15. In fact in 2022, a total of 7,790 companies responded to questions on biodiversity through CDP's climate change questionnaire for the first time.
Companies are beginning to pay attention but action is too slow
Data reported through CDP in 2022 shows that 31% of companies have made a public commitment and/or endorsed biodiversity-related initiatives, with another 25% planning to do so within the next two years. If these companies follow through, by the end of 2024 over 56% will have voluntarily made commitments and/or endorsed initiatives related to biodiversity.
While such commitments are a necessary starting point, CDP's data indicates that companies are not yet translating them into tangible action. More than half (55%) of companies have not taken actions to progress their biodiversity-related commitments in the last year and nearly three quarters (70%) of companies do not assess the impact of their value chain on biodiversity at all.
The results are even more stark when looking at sectors known to have the most damaging impacts on nature, such as 74% of those in the apparel sector and 73% of those in manufacturing who do not assess the impact of their value chain on biodiversity. This suggests that many of the companies with the opportunity to make the greatest positive impact are still failing to take meaningful action to stop biodiversity loss and environmental degradation.
Companies unprepared for agreement at COP15 face shocks
The findings were released ahead of the COP15 summit and negotiation of new Global Biodiversity Framework, including mandatory requirements for companies to disclose dependencies and impacts on biodiversity. Biodiversity risk is getting increasing attention due to its cross-sectoral impact.
Target 15 of the Global Biodiversity Framework, to be negotiated at COP15, includes a proposal for mandatory requirements for all large businesses and financial institutions to assess and disclose their impacts and dependencies on nature.
This has the potential to underpin an economic transformation: not only will it drive more and faster action from companies to reduce biodiversity loss and ecosystem degradation, but it will help investors to understand the biodiversity-related risks and opportunities of their portfolios and finally redirect capital toward sustainable activities.
There is strong support for such action, including the Make it Mandatory Campaign, which is calling for mandatory disclosure of nature risk.  In October 2022 more than 330 businesses with more than $ 1.5 trillion in combined revenues called on heads of state to make nature-related disclosure mandatory at COP15.
Jane Ambachtsheer, Global Head of Sustainability, BNP Paribas Asset Management said: "The unravelling of nature is underway and investors need to act now, starting with a better understanding of how our investments impact nature and how nature loss may translate into financial risks.
"To achieve this, we need better and more consistent disclosure from the private sector, which is why we provided funding to CDP to introduce new questions linked to nature-loss and biodiversity. It is also why we actively participate in the TNFD and support Business for Nature's Make it Mandatory campaign. Ultimately, sunlight is the best disinfectant. Enhanced disclosures enable us to allocate capital in a way that can help protect our clients from risk, while contributing towards a better future for society and the planet."
Failure to act on biodiversity involves high cost risk
The OECD released estimated losses of biodiversity and associated ecosystem services at a cost of an estimated at $4– 20 trillion per year. Such costs could increase exponentially unless action is taken because of the interconnected nature of ecosystems and the economies and societies they support.
Irreplaceable ecosystems such as the world's tropical rainforests are shifting from carbon sinks to carbon sources, more than 1 million species face extinction and global wildlife populations have fallen by 69% since 1970. Nature loss at this scale will have systemic and devastating impacts across all aspects of human society, including our financial system and global value chains. Human activity has seen over 50% of the world's habitable land converted to agricultural land, cities and roads – which is contributing to an increasingly unstable and unpredictable climate.
Sue Armstrong Brown, Global Director for Environmental Standards at CDP said: "COP15 is often referred to as a "once in a decade" opportunity, but it's actually once in a generation. In ten years' time, with little intervention, it is likely our biodiversity and ecosystems will be damaged beyond repair. CDP's new data shows that the voluntary progress already made should be all policymakers need to finally make biodiversity disclosure mandatory. Governments must seize this chance and create the enabling environment companies need to drive forward their commitments by agreeing a clear and ambitious Global Biodiversity Framework. This must include mandatory environmental disclosure through Target 15."
Many leading companies have for years recognized the absolute need to understand their relationship to the natural world: the material and systemic risks they face, the opportunities available to them and the impacts they have on the environment. This is also reflected in the nearly 8,000 companies engaging with CDP on biodiversity.
Sue Armstrong Brown continued "As CDP collects data from companies on biodiversity for the first time, it is positive to see their willingness to disclose this information. This is reflective of an uptick in corporate interest on nature more generally, with significant increases in forests and water disclosure in 2022. But our findings also point to the challenges facing companies who want to take action: even when some companies are ahead of the curve and recognizing these risks, commitments are not turning into action at the pace we need to boost resilience, and to halt and reverse biodiversity loss. COP15 must close the loop and turn interest into action."