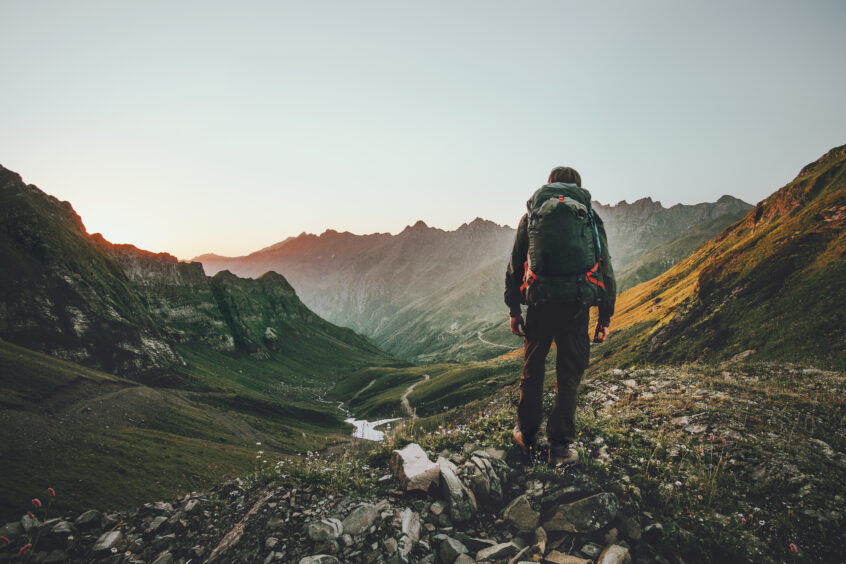 The World Travel & Tourism Council (WTTC), United Nations World Tourism Organization (UNWTO) and the Sustainable Hospitality Alliance have launched a shared vision to align the travel and tourism industry with global biodiversity goals.
Announced at COP15, the shared vision has already been signed by almost 150 hotel groups, tour operators, travel agents, destinations and international wildlife charities.

 

The industry draws much of its income from natural ecosystems, but it can sometimes destroy the very resources on which it depends.

 

Collaborative alignment with nature-positive principles will be vital in ensuring that the sector remains sustainable in the long term.

 
The three organisations are now seeking signatories to their shared vision. Together, they intend to support the travel and tourism industry in leading the way in the implementation of the post-2020 Global Biodiversity Framework, which is to be finalised during the December 2022 discussions of the COP15 convention. 
"Collaboration across sectors and across borders is essential to halt and reverse biodiversity loss. We are proud to partner with WTTC and UNWTO to help transition the industry's relationship with nature and make Nature Positive Tourism a reality," said Glenn Mandziuk, chief executive of the Sustainable Hospitality Alliance. 
A vision of sector-wide alignment with nature
Signatories to the
shared vision
must commit to the adoption of a nature-positive approach to travel and tourism through the integration of biodiversity safeguards, protection and restoration of nature and minimisation of future harm.
More specifically, they must incorporate a nature-positive approach into the very core of their business operations, decision-making processes and supply chains. Doing so will require them to regularly assess their impacts and dependencies on nature by defining, measuring and monitoring a set of standardised indicators. 
They are expected to integrate biodiversity protection and nature restoration into their climate action strategies, halt and reverse any previous damage caused, and support nature-based initiatives that make a demonstrable contribution to the protection and recovery of biodiversity. They will also be asked to publicly report their progress towards biodiversity targets, including the actions they are taking. 
Participating organisations will be encouraged to develop public or private partnerships, and to support destination-based initiatives that seek to protect or manage specific areas that are particularly rich in biodiversity. This must involve their collaboration with local and indigenous communities, respecting the unique capabilities and values they bring to the sustainable management of nature.  
Each signatory should work alongside the various parties involved in its value chain to promote conservation and monitoring, identify sites or species of importance and develop innovative, nature-based solutions. Signatories will also be expected to engage with travellers, communities, neighbours and employees to raise their environmental awareness and cultivate a broad understanding of the need for sustainable practices. 
Finally, the pledge will involve working with local and national authorities to address key challenges and develop new policy measures for the protection of biodiversity and threatened species. To this end, the UNWTO will provide additional support, serving as the voice of the tourism sector at the governance level. It will encourage governments and international organisations to adopt a range of commitments to biodiversity, and to recognise the role of travel and tourism as a leading industry in the delivery of a nature-positive transition.  
The UNWTO will provide further support to the vision's signatories by granting them access to its Measuring the Sustainability of Tourism platform and its International Network of Sustainable Tourism Observatories. These initiatives offer a range of tools, frameworks and resources that outline how the benefits of sustainable tourism can best be assessed, monitored and verified. 
Any organisation within the travel and tourism industry is eligible to adopt the vision, with almost 150 organisations having signed up so far. Initial signatories include hotel groups, tour operators, travel agents, destinations and wildlife charities such as TUI (LSE:TUI), the Expedia Group (NASDAQ:EXPE), the Radisson Hotel Group and the WWF. 
Travel, tourism and nature are mutually dependent
The travel and tourism industry generates over $260 billion per year in nature-specific revenue, highlighting its dependence on natural ecosystems. There are multiple types of tourism that rely on nature for their revenue, such as nature-based recreation, wildlife tourism, scenic tourism and eco-tourism.  
"Travel and nature are intrinsically linked. Millions of people travel to explore nature and feel a connection they cannot get through computer screens. Whether it is hiking to see the mountain gorillas in Rwanda or snorkeling at the Red Sea, people want to see the world's most amazing wildlife first-hand. It restores the human soul," said Julia Simpson, president and chief executive of the WTTC. 
When managed effectively, tourism can bring several benefits to local communities. It can increase the revenues of small businesses, generate various employment opportunities and provide an incentive to protect the ecosystems on which it depends. It can also serve as an alternative to more ecologically damaging industries such as mining or logging, which would otherwise contribute to the destruction of nature.  
If managed poorly, however, travel and tourism risk destroying the very ecosystems on which they depend. The development of tourist hubs and services often involves the rapid development of new infrastructure and facilities, which can contribute to deforestation, wetland drainage or other unsustainable changes in land use.  
The overcrowding of hotspot destinations, meanwhile, can result in the degradation of fragile ecological zones such as coastal areas or mountains. Mainstream tourism has also been associated with littering and water pollution, often in areas where clean-up efforts can be logistically complex. 
By bringing various stakeholders together in alignment with nature, the new vision is designed to ensure that the benefits of sustainable tourism are maximised while its potential risks to biodiversity are resolved. As summarised by Mandziuk: "As an industry that relies on our natural world for everything from our buildings to attracting guests to outstanding locations across the globe, we recognize the immense importance of protecting our beautiful planet." 
Market transformation for a nature-positive transition
Recent estimates suggest that almost $10 trillion per year, around 11% of the global GDP, is generated by markets that explicitly value or trade-in natural commodities or services. As such, the ongoing destruction of nature represents a significant risk to global financial stability.  
Indeed, the Organisation for Economic Co-operation and Development has warned that the losses of biodiversity and associated ecosystem services could reach up to $20 trillion per year. These costs could increase exponentially unless urgent action is taken to align global markets, economies and industrial activities with the preservation of nature. 
Such a transformation offers multiple opportunities, with the World Economic Forum estimating that action towards a nature-positive transition could generate up to $10.1 trillion in annual business value while creating 395 million new jobs by 2030. The commitment of the travel and tourism industry could serve as an example of how an entire sector can access these benefits by bringing multiple stakeholders together in a systemic approach that ensures its sustainability in the long term.