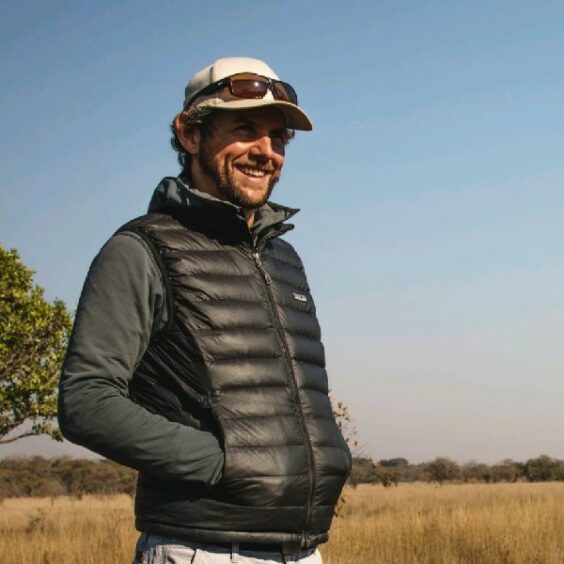 Covid revealed just how fragile the international tourism market can be, but NGOs and conservation funds rely heavily on it to fund their conservation efforts. Daniel Kaul, founder and CEO of Natucate, proposes an alternative.
Global conservation efforts are heavily dependent on tourism, especially in developing countries.
With biodiversity under threat, the world cannot rely on temperamental conservation funding.
Bio-credits, an economic instrument that can be used to finance biodiversity-enhancing actions through the creation and sale of biodiversity units, can address this issue.
Today, our dwindling stock of wildlands remains dependent on conservation for their survival. As a tour operator, I know just how much NGOs and conservation funds rely on tourism income to fund their conservation efforts.
This simply isn't sustainable. Covid revealed just how fragile the international tourism market can be. Our wildlands, and the species that call them home, should not be forced to rely on the whims of the oscillating tourism industry.
As has been outlined by the most recent COP15 biodiversity conference, our planet is teetering at the edge of multiple ecological precipices. We've stepped over many already; a recent report shows that global wildlife populations have plummeted by nearly 70% in less than 50 years.
Without building innovative means of channeling private funding streams towards the conservation of our delicate ecosystems, that figure will continue to creep skywards.
Biodiversity credits are a novel means of doing that, and have already been supported by Emmanuel Macron in the most recent COP15 biodiversity conference. Bio-credits are an economic instrument that can be used to finance biodiversity-enhancing actions, (such as restoring species or natural habitats), through the creation and sale of biodiversity units. Created and protected by local communities and conservationists and bought across the globe, biodiversity credits could provide our conservation efforts with the funds they so desperately need.
As a tour operator, I know just how temperamental conservation funding is. Of the world's 17 mega-biodiverse countries, 15 are developing countries, and among them are some of the world's least developed nations. Many of these nations simply do not have the available funds for the conservation and protection of vulnerable lands and species.
Tourism has historically plugged a small part of this funding gap. In fact, ecotourism and other forms of tourism and conservation efforts generate more than $29 billion each year, according to a Nature Ecology and Evolution study. Whether it's the salaries of park rangers and anti-poaching units or funds for community outreach and education, a large bulk of the funds that conservation needs comes from tourism.
When Covid struck, the fragility of this relationship was laid bare. During COVID, I saw many park staff being either sent home or laid off. For example, in the Mara Nabisco conservancy in Kenya, tourism revenue ceased entirely, and resulted in the loss of employment and livelihoods for over 600 Maasai families.
For mere survival, many had to resort to alternative means of income. As soon as the lockdown struck, the NGO Rhino Conservation Botswana noticed an unprecedented spike in Rhino poaching, notably occurring in former tourist hotspots. These animals are not just protected by rangers, they are protected by the mere presence of tourists.
The global benefits of conservation have been well-documented. The existence of species-rich landscapes supports the existence of healthy soils and trees, which contain vast quantities of carbon. Interactions between wild species, from the large to microscopic, interact in ways that maintain the world's natural cycles, from the provision of crops to fresh drinking water. Human life on earth is impossible without it.
This is why conservation needs funding that is more robust than tourism traffic. We need alternative financial incentives for preserving biodiversity, which in turn would channel international private and public funds towards the conservation of our landscape. Bio-credits are one way to do that.
In short, bio-credits would be created and sold by those who conserve biodiversity, and bought by those who wish to help them do it. For example, they could be created by individual households, farmers, NGOs or government and public agencies. They could be bought by anyone, from government bodies trying to achieve environmental outcomes to philanthropic agencies who are interested in conservation.
Bio-credits may sound like a variation of the controversial carbon-crediting system, however there is a key difference. Carbon credits are bought in one place to offset emissions created in another. Bio-diversity credits would not be purchased in order to offset damage to the ecosystem elsewhere; a palm oil company could not invest in bio-credits to justify logging and environmental degradation elsewhere. Bio-diversity credits should not be confused with their more controversial, bio-diversity offsets.
They would be tethered for simple metrics otherwise known as SMART units; simple, measurable, attributable and timely. For example, a simple measure of species like rhino numbers, or species richness could be used to develop a bio-credit. With the advent of more advanced satellite and IoT imaging, along with more sophisticated authentication technology, measuring, tracking and trading these credits is well within our technological capabilities.
This is more than an idea; similar processes are being trialed around the world. For example, in May 2022, biodiversity conservation organization Terrasos teamed up with Climate Trade in order to offer blockchain-supported Voluntary Biodiversity Credits. For $30, these credits would conserve 10 square meters of Colombia's cloud forest, a region of rainforest that is home to the threatened Spectacled Bear, Crested Eagle and the Yellow-eared Parrot for 30 years. Being supported by blockchain technology, the possibility of a credit being 'double-counted' is rendered impossible.
Similarly, twenty years ago, Costa Rica developed a system that would pay landowners to protect forests in return for the value they produce. As a result of the scheme, forest cover has returned to over 50% of the country's land area, back from a low of just over 20% in the 1980s.
Necessity is the mother of creation. Bio-credits are in their nascent phase, but they have the potential to transform how we protect the lands and species we rely on. Tourism is crucial for conservation, however COVID proved it wasn't enough. Bio-credits are an idea whose time has arrived.