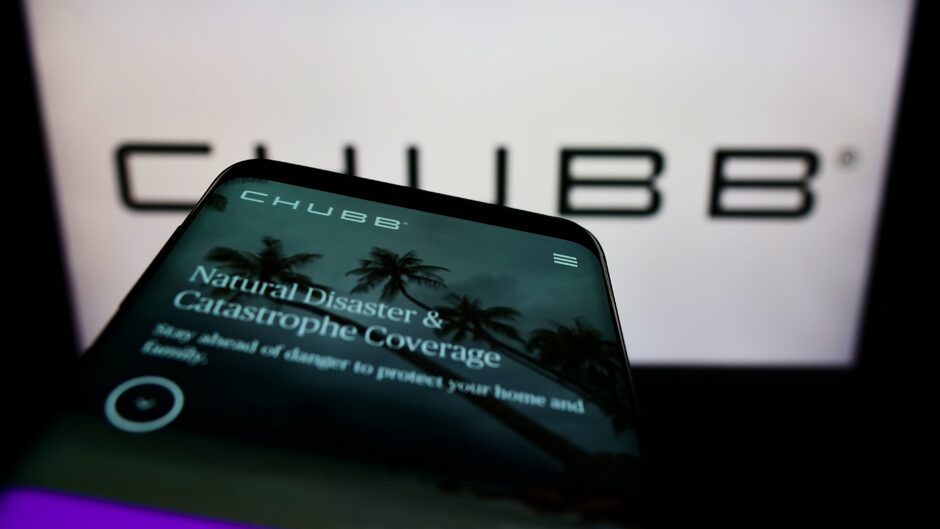 Publicly listed property and liability insurance group Chubb (NYSE: CB) has announced the launch of a global climate business unit to help combat and manage climate change.
The launch of a new climate business unit underscores the importance of climate change to the insurance industry, as long-standing historical patterns are no longer predictive of the future.
The new unit will add a focus on insurance provision for new technologies and processes, addressing one of the major challenges delaying the scale up of potential climate solutions.
Better climate risk insurance could mitigate the economic losses associated with climate change.
Chubb (NYSE: CB) announced the launch of a new global climate business unit, drawing on the company's technical capabilities in underwriting and risk engineering and bringing together different Chubb units that provide insurance in traditional, alternative and renewable energy, climate tech, agribusiness and risk engineering services.
Goals of the new business unit
The new business unit will provide a full spectrum of insurance products and services to businesses engaged in developing or employing new technologies and processes that help reduce the dependence on carbon.
This is an incredibly important step for the development of disruptive technologies in many sectors, as unwillingness to provide insurance for untested or less well understood technologies has always proven an obstacle in large scaling and deployment up of new technologies.
At the same time, Chubb's new business unit will also provide risk management and resiliency services to help those managing the impact of climate change. This is increasingly important as extreme weather events continue to have a shocking impact on both businesses and individuals.
Together these businesses  generated more than $675 million in premium revenue for Chubb in 2022.
Insurance vital to support of the net zero transition
The new unit will provide services that are integral to an economic shift to a net zero future. This will range from environmental insurance solutions (especially around premises based risk); flood, agriculture and crop insurance; climate tech insurance; engineering and technical underwriting, especially for oil and gas companies looking to transition their business strategies; and of  course, the provision of expertise to identify and manage climate related exposures.
"After many months of thoughtful deliberation, today we are announcing an expanded commitment to support the transition toward net zero in response to rising climate challenges," said Evan G. Greenberg, Chairman and Chief Executive Officer. "In the coming months, expect to see additional capabilities from Chubb to support our customers across all industries as they seek to become more carbon neutral and resilient from the threat of a changing climate."
Leading the charge for Chubb
The new Global Climate Business Unit will be co-led by two experienced Chubb senior leaders. Matthew McMullin has been named North America Leader of the Chubb Global Climate Practice., while Matthew Hardy, based in London, has been named Chubb Overseas General (COG) Leader, representing all markets outside the US, Canada and Bermuda.
"In addition to already underwriting one-third of the Global CleanTech 100 companies, we've been writing renewable and alternative energy businesses for more than 20 years, keeping pace with rapidly evolving technologies over that time," said McMullin. "The new business will see expanded appetite and additional tailored insurance products and related services to further assist the transition from hydrocarbon-based fuels to environmentally friendly and renewable natural resources."
"Our local presence in 54 countries and territories allows us to be on the leading edge of new technology developments, including AgriTech in Latin America, electric vehicles in Europe and manufacturing in Asia, as each area is contributing to the global net zero goal and innovating in different ways," added Hardy. "With a full spectrum of solutions, dedicated underwriters and risk engineers, we can scale to our customers' needs, however complex."
McMullin, who will maintain his role as Energy Industry Practice Leader for North America, joined Chubb in 2008. He held several roles with Global Casualty before joining the Commercial Insurance Energy Industry Practice in June 2021, where he was responsible for the division's underwriting portfolio.
Hardy, formerly Executive Vice President, Energy, for COG, has nearly 30 years of experience in the insurance industry. Since joining the company in 1996, he has held various energy positions, including Head of Onshore and Chief Underwriting Officer, Energy, for COG. cMullin and Hardy will work with Chubb's new Global Climate Officer, Margaret Peloso, who will be joining Chubb from Vinson & Elkins where she practiced law and served as the firm's Lead Sustainability Partner and is a board member of the Environmental Law Institute. Peloso holds a PhD in Environment from Duke University.