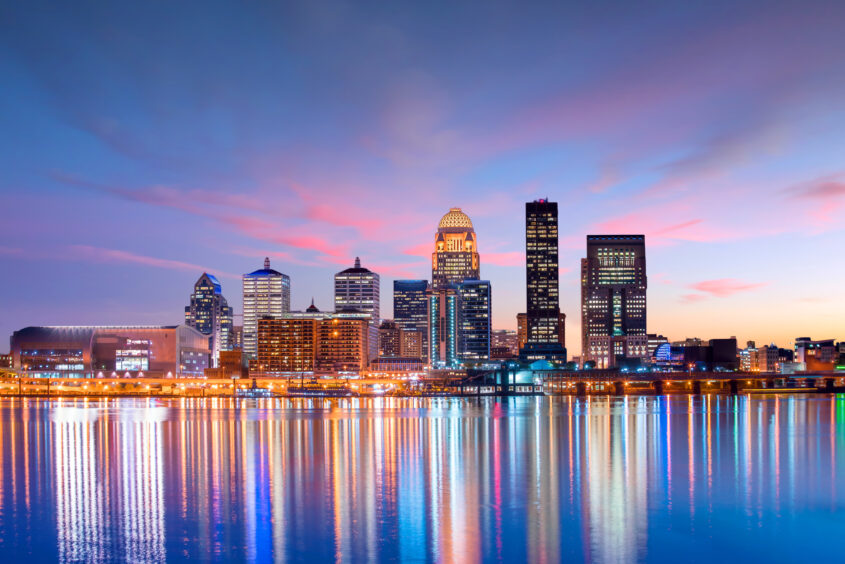 Kentucky State Treasurer Allison Ball released a list of 11 financial companies that are engaged in energy company boycotts.
The Kentucky government believes that energy company boycotts hurt the local economy.
It represents the latest attack on ESG investment approaches from the Republican establishment.
ESG has become massively politicised in the US, with its opponents failing to consider the benefits of this lens in long term investments.
The reasoning behind the publication of the list is a belief that energy company boycotts hurt Kentucky. This is apparently the reason why the Kentucky General Assembly passed SB 205 in 2022, directing the Treasurer to annually publish a list of financial companies engaged in such boycotts. The directive says that all listed financial companies must stop engaging in the energy company boycott to avoid becoming subject to divestment.
Debate about ESG as an investment approach is becoming a political football in the US
The move is the latest in a series of actions which are adding to the increasingly polarised debate about the use of ESG approaches to investment. 2022 saw both Florida and Texas ban asset managers using an ESG lens.
While the Republican establishment attacks ESG as a 'woke' approach, and one that is trying to impose liberal values on the investment system, it's difficult to completely understand the problem, given that ESG is a capital markets based investment approach looking to maximise risk-adjusted returns.
The problem seems to be that the risks that are being addressed are seen by opponents as more philosophical than actual – in effect, action on ESG as a risk approach seems to be messing with their worldviews.
Why is the Kentucky treasurer boycotting asset managers?
According to the State Treasury office, the energy sector represents 7.8% of total state employment or 143,994 jobs. These natural resources account for 94.5% of Kentucky's electrical power generation. In 2021, Kentucky used its electrical power to heat more than half of Kentucky homes, while boasting the 12th lowest average electricity prices in the nation.
"When companies boycott fossil fuels, they intentionally choke off the lifeblood of capital to Kentucky's signature industries," Treasurer Ball said. "Traditional energy sources fuel our Kentucky economy, provide much needed jobs, and warm our homes. Kentucky must not allow our signature industries to be irreparably damaged based upon the ideological whims of a select few."
Accordingly, the exclusion list was crafted after careful review of publicly available statements and commitments made by the companies. The initial list includes 11 financial companies:
BlackRock, Inc., BNP Paribas SA, Citigroup Inc., Climate First Bank, Dankse Bank A/S, HSBC PLC, JPMorgan Chase & Co., Nordea Bank ABP, Schroders PLC, Svenska Handelsbanken AB, and Swedbank AB.
In a statement the Treasury office said that banks on the boycott list have 60 days to dispute the charge and 90 days to:  "cease engaging in energy company boycotts in order to avoid becoming subject to divestment by state governmental entities."
The statement continued: "Treasurer Ball has long been a national leader in the fight against harmful ESG schemes which hurt our economy, threaten our national security, and prioritize political goals above financial returns. The compilation of this list is the latest in a series of her efforts to oppose this dangerous practice."
Confusion about ESG in the market
What's confusing about the response of many opponents to ESG is the politicisation of information sharing. There is a reasonable point that objecting to one form of disclosure in particular is in itself a political act. The idea behind ESG and climate disclosures is that investors have as much information as they need to allocate capital most efficiently, and in terms of their own risk appetite, for the highest, most stable return on investment.
The argument from the right seems to be that fiduciary duty should trump interest in environmental, social or governance issues. But when those issues come hand in hand with financial risk (pricing of externalities increasingly being implemented by governments); supply chain risk (growing demand for resources causing price increases) and the overall system risks posed by inequality to functional societies, unrest and conflict, it seems like a very short term approach to be looking only at what return will be tomorrow.
For Kentucky, it might be worth considering the opportunities that go alongside energy transition and diversification.