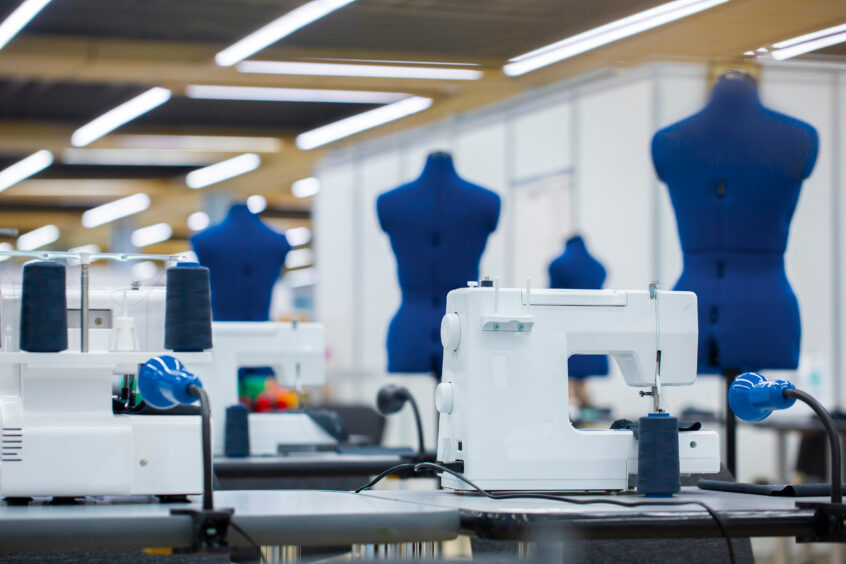 Dhakai, a business-to-business (B2B) marketplace operating within the fashion sector, has released an updated version of its apparel sourcing platform that connects clothing brands and designers with sustainable manufacturers. 
Dhakai's platform helps small and medium-sized clothing brands to enhance the sustainability and transparency of their supply chains.

 

Fashion companies are facing increased pressure to address the environmental and social consequences of their manufacturing processes.

By providing direct connections to sustainable manufacturers, Dhakai's platform could help smaller apparel businesses to access the competitive advantages of responsible production.
Through Dhakai's online marketplace, small and medium-sized clothing brands are connected with verified, sustainable manufacturers. Following the platform's latest updates, they will now be able to streamline the process with automated design, sourcing and production capabilities – all while maintaining the transparency of their supply chains. 
"My childhood was centered on clothing, production, sourcing, and distribution. A lot of my family members, neighbors and friends were involved in the clothing supply chain. When I saw many of them struggle with sourcing and manufacturing, I knew I wanted to help," said Dhakai's founder, Russel Karim. 
"With my background in tech, creating a tool that connected the two sides into an easy-to-use platform just made sense. Dhakai will continue to focus on creating a level playing field for anyone who wants a seat at the table of the sustainability movement," he continued. 
How does the platform work?
Dhakai's platform is designed to improve the transparency of apparel manufacturing while improving efficiency and lowering costs. The company has partnered with sustainable manufacturers around the world, which are verified through a pre-screening process and subsequent visits.  
By assessing and monitoring each of its listed suppliers, Dhakai says it can assure its users that items procured through its marketplace are fully aligned with local and global compliance laws. The company takes this promise one step further, with the guarantee that all of its manufacturing partners are taking steps to consistently improve their sustainability credentials, and are in no way associated with ethical concerns such as the mistreatment of workers. 
Using Dhakai's platform, brands and designers can liaise with over 500 verified manufacturers via an instant messaging system. Their marketplace dashboard enables them to view any factory's compliance certification and product catalogues, request multiple quotes and order samples before placing their final order. As Dhakai's communication system eliminates the need for intermediary parties such as agents or wholesalers, users typically secure lower prices than they would otherwise be able to negotiate. 
For manufacturers, Dhakai's offering works in a similar way. Producers can market their items to a wider variety of trustworthy brands and designers and can determine their prices according to their own considerations, without having to account for numerous middlemen. 
"A long-term goal for Dhakai is to improve not only the apparel's supply chain, but value chain as well. As we celebrate our second year in business, we look forward to forging stronger relationships with our customers and helping them bypass the gatekeepers of sustainable manufacturing and increasing their bottom lines," Karim added. 
Rising demand for sustainable, traceable fashion
The fashion industry has long been associated with a wide range of environmental and social issues, ranging from its excessive consumption of non-renewable resources to its exploitation of vulnerable factory workers. Although these are systemic issues that will undoubtedly require significant time and effort to resolve, the changing expectations of consumers, investors and regulators are beginning to drive real progress. 
According to Klarna's 2022 Shopping Pulse survey of 13,510 consumers across 13 different countries, around 58% of the world's shoppers now wish to receive information on the environmental impacts of the products they buy. More than one-third of the survey's respondents deemed important that the brands and retailers from which they purchase new items were continuously acting in an environmentally sustainable manner. 
The ongoing introduction of new legislation around aspects such as eco-friendly design, sustainable waste management or greenwashing claims is adding further pressure to the fashion industry by increasing companies' exposure to a vast range of reputational and regulatory risks. Keen to avoid the financial implications of these risks, investors are also beginning to demand greater transparency within apparel supply chains. 
With the heightening expectations of various stakeholders, apparel companies that wish to remain competitive can protect their bottom line by demonstrating their commitment to sustainable, traceable sourcing. 
Online marketplaces create accessible platforms for sustainable collaboration
Although smaller brands and designers may have some advantage, in that their supply chains are typically less established and more adaptable than those of incumbent companies, they may lack the resources and knowledge required for the implementation of sustainable sourcing practices. 
By creating an online marketplace that offers direct connections with verified manufacturers, Dhakai could provide a valuable solution to this challenge. With its simplistic dashboard and centralised provision of multiple services, the platform allows smaller fashion businesses to proceed with their operations with the reassurance that their products can be marketed as sustainable. 
Through this collaborative approach, Dhakai is encouraging a systemic shift within the fashion industry. Brands and designers will be able to accommodate shifting demand towards more sustainable products, and will in turn increase their demand for sustainable manufacturing. This will incentivise suppliers to switch towards more sustainable production processes, thereby creating a virtuous cycle of responsible manufacturing.