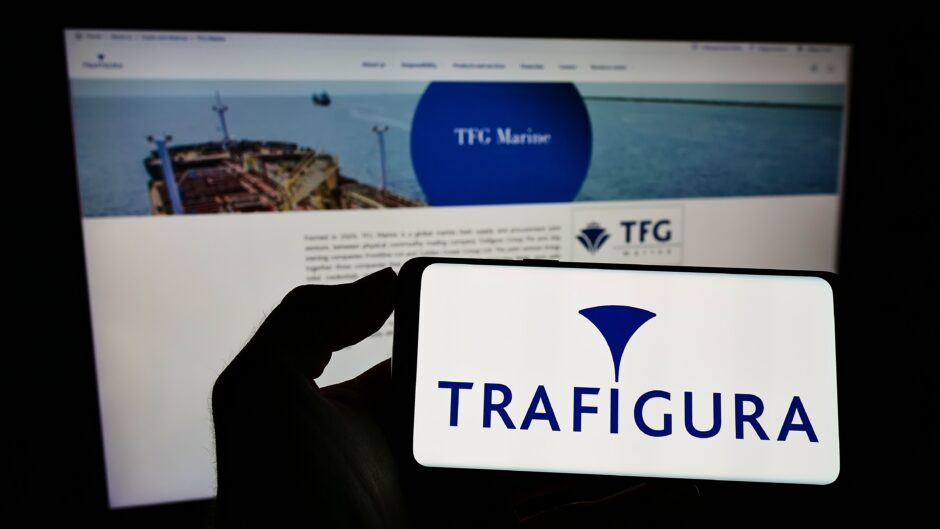 Multinational metals and energy group Trafigura has made a public commitment to carbon dioxide removal, as part of its role as a founding member of the First Movers Coalition (FMC).
Trafigura has committed to the purchase of 50,000 tonnes of carbon removal credits by 2030.
The commitment is expected to be at a cost of around $25 million but prices have not been set yet, and it remains unclear whether the company will use the offsets itself or trade them.
Achieving the commitment also depends on the availability of technologies enabling the removals.
This commitment to carbon removal is the third move that Trafigura has made in addressing emissions, having already signed up to commitments on emissions reduction in shipping and aviation.
Trafigura extends Scope 3 to long-distance transport
In addition to Trafigura's direct emissions reduction efforts, the group has committed to purchase at least 50,000 tons of durable and scalable net carbon dioxide removal (CDR) credits by the end of 2030, to be generated through advanced CDR technologies.
As a global commodity company, Trafigura moves oil and petroleum products, metals and minerals, gas and power from where they are produced to where they are needed, meaning that their logistics and supply chain have a significant emissions impact.
FMC is pushing for logistics networks to address emissions
The climate case for CDR is increasingly clear. According to the Energy Transition Commission by 2050, a cumulative total of 165 billion tonnes of removal is going to be needed, amounting to as much as 10 billion tonnes per year, to limit climate change to 1.5°C. According to the Intergovernmental Panel on Climate Change (IPCC), billion-tonne scale CDR is now "unavoidable" if we are to hit climate targets.
The FMC is targeting the heavy industry and long-distance transport sectors responsible for 30% of global emissions – a proportion expected to rise to over 50% by mid-century without urgent progress on clean technology innovation. They are particularly interested in the potential for carbon removals.
The World Economic Forum has partnered with the US Special Presidential Envoy for Climate John Kerry and 69 global businesses to invest in innovative green technologies. These financing commitments will ensure new technologies are available for scale-up by 2030 and make a critical contribution to achieving net-zero emissions by 2050.
Upfront commitments drive new technology development in the carbon removal market
As a founding member of the FMC, Trafigura is already a signatory to the initiative's shipping and aluminium sector commitments. Members must commit to the following: "In addition to our maximal direct emissions reduction efforts, we commit to contract for at least 50,000 tons of durable and scalable net carbon dioxide removal to be achieved by the end of 2030." As an alternative to contracting for 50,000 tons, companies joining the FMC can contract for at least $25 million of durable and
scalable net CDR to be achieved by the end of 2030.
What makes the carbon removal market different from the wider carbon credit market is that its approach to carbon addresses the thorny issue of permanence. To be in scope for FMC, solutions must be durable and scalable. According to the FMC, durable solutions must show they can demonstrably store captured carbon for a minimum of 1,000 years, and scalable solutions are those that have the potential to reach megatonne scale by 2030 and gigatonne scale by 2050.
In practice today that means engineered solutions such as direct air capture and storage (DACCS) and bioenergy with carbon capture and storage (BECCS)/biomass removal carbon and storage (BiCRS), as well as hybrid natural processes such as enhanced weathering and mineralisation.
BeZero's analysis of IPCC, BloombergNEF and the Taskforce for Scaling Voluntary Carbon Markets models found that by 2030, with a market size of 1.5-2 billion tonnes per annum, 44% of the VCM are expected to be avoidance credits, with 56% being removal credits.
FMC carbon removals have a sustainability component
In order to ensure that the credits generated for carbon removal are considered high quality and high integrity, there are also a series of requirements that the technology and its implementation must meet.
Key to be accepted under the FMC banner solutions must minimise environmental and social harm, have standards that can be measured and verified, ensure that biodiversity is protected and measured on a net basis.
In effect this means that solutions must:
avoid deforestation, over-consumption of natural resources and land, and
continued reliance on fossil fuel energy.
minimise social harm, including adverse impacts to local ecologies, indigenous socioeconomic communities and marginalized groups, while equitably distributing social benefits including jobs, investment, and financial benefits across communities and landowners.
adhere to credible, science-based measurement, reporting, and verification (MRV) methodology.
not promote monoculture and/or use arable land and native biomass (for biomass solutions).
be quantified as net during GHG emissions incurred through transportation, conversion, and utilisation.
Caveats to the long-term commitments
While such advanced market mechanisms, such as Frontier, are likely to help drive the market in theory, the actual contract is dependent on the commercialisation of the technology.
Trafigura's commitment, in line with the FMC guidelines and other companies making this commitment, is subject to the availability of technology supply that enables companies to meet their 2030 purchase pledges.
However, as Jeremy Weir, Trafigura's executive chairman and chief executive, said: "In making our third commitment to the First Movers Coalition and its aims, we are pleased to join other leading companies in sending a firm market demand signal for important technologies and fuels that are essential to achieving a low-carbon future." He added: "I'm looking forward to continuing to engage in the coalition and to fulfilling Trafigura's shipping, aluminium and carbon dioxide removals commitments."