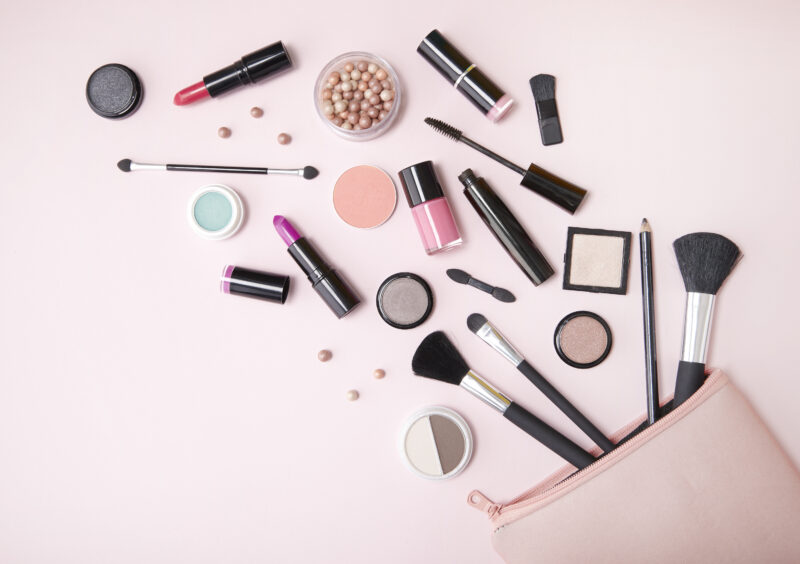 While there is growing consumer demand for 'clean beauty', a recent analysis by Carbon Trust shows that the ten highest-revenue global beauty and personal care companies have yet to fully embrace net zero.
None of the leading beauty or personal care brands has independently verified net zero targets, while three have none at all.
None of these brands has set targets to address deforestation which, considering the use of palm oil alone in beauty and personal care products, seems shocking. Scope 3 emissions must be managed.
The sector will need to start addressing these challenges before the financial markets demand immediate action – it takes time to change operational strategies.
Consumers are increasingly calling for sustainable products, but in the beauty industry that call also comes hand-in-hand with emotion. A 2020 British Beauty Council survey found 41% of consumers actually felt guilty about the environmental impact of beauty and grooming products.
While many beauty brands have started on their sustainability journeys with a focus on packaging and plastics pollution, there seems little appreciation of the wider impact of business operations. As it stands, new research from the Carbon Trust's Net Zero Intelligence Unit has found none of the world's ten leading beauty brands has independently validated net zero targets. If those targets are not aligned with the science, and independently validated, what do they really mean?
It also found three of these companies have failed to publicly commit to reaching net zero at all, and at least two reported a rise in their greenhouse gas emissions in the previous year. This suggests that some of the largest companies within the sector are not reducing emissions with the urgency required to deliver net zero.
The report, Greenhouse gloss: is the beauty industry's commitment to tackling climate change more than skin deep?, assessed the most recent sustainability reports of the world's top ten revenue-generating beauty brands: L'Oréal (OR.PA), Unilever (NYSE:UL), P&G (NYSE:PG), Estée Lauder, Shiseido (4911:TYO), Beiersdorf (ETR:BEI), LVMH (MC.PA), Kao (4452:TYO), Coty (NYSE:COTY) and Johnson & Johnson (NYSE:JNJ).
Rapid growth in the sector without management means rapid growth in impact
The international beauty and personal care market was worth an estimated $528 billion in 2022, according to Statista. The report says that within this broad sector, the cosmetics industry is experiencing rapid growth. Forecasts suggest the global cosmetics market alone will grow from an estimated $287 billion in 2021 to $415 billion in 2028.
The 'clean' sector of the beauty industry alone is forecast to be worth $22 billion globally by the end of 2024, highlighting the consumer demand for such products.
This term, however, is subjective and loosely refers to products with safe, natural, organic or eco-friendly credentials, despite there being no standards on products marketed in this way.
Plastics in the beauty industry
There are two main areas where the industry is focused: packaging and microplastics. The beauty industry is widely accepted to be the worse offender in terms of creating plastic waste, estimated in 2018 to contribute over 120 billion units of packaging every year. It's not just the way the products are delivered, though that's a problem.
According to research from UNEP, "plastic ingredients are applied in a variety of leave-on and rinse-off formulations such as: deodorant, shampoo, conditioner, shower gel, lipstick, hair colouring, shaving cream, sunscreen, insect repellent, anti-wrinkle creams, moisturizers, hair spray, facial masks, baby care products, eye shadow, mascara etc.
Microbeads and other plastic ingredients are present in different products at different percentages, ranging from less than 1% to more than 90% in some cases. For example, a typical exfoliating shower gel can contain roughly as much microplastic in the cosmetic formulation as is used to make the plastic packaging it comes in."
Yet, while the industry is slowly beginning to address the impact of its plastics use, it is failing to engage with its emissions and nature impact in a meaningful way.
Carbon Trust assessed reports with its new Reality Check tool
The brands' publicly available information was assessed using the global climate consultancy's new Net Zero Reality Check tool. The Reality Check tool was developed by the Carbon Trust to assess the credibility of climate action in different sectors by reviewing the most recent annual, sustainability and emissions reports of a sample of companies.
The research found overall the sector is failing to take action on its two main sources of greenhouse gases. These emissions come from raw materials and consumers using their products, mainly through hot water and energy.
Leading beauty brands are selling 'clean' but failing to act
There was little action, however, evidenced publicly by any of these companies to acknowledge, tackle or reduce these problems. This creates a risk of 'greenhouse gloss', or greenwash in the beauty sector, which could see talk about sustainability fail to translate into meaningful action.
Alongside a lack of validated targets for net zero, the Net Zero Intelligence Unit's research found only three of the beauty giants even have targets for eliminating deforestation from their supply chains without offsetting. The report estimates that raw materials account for 30-50% of the sector's emissions, making this a critical issue.
Deforestation is one of the major leverage points in addressing the triple crisis of climate change, pollution and biodiversity loss. It is responsible for around 15% of greenhouse gas emissions and also contributes to habitat and biodiversity loss.
Ignoring the ramifications of deforestation may be an omission that comes back to bite as the focus on nature, and nature risk, increases. This year will see the release of the Taskforce for Nature-Related Financial Disclosure guidelines and, if it follows the pattern set by the emergency of the guidelines from the Taskforce for Climate-related Finance Disclosure, there will be demands from all stakeholders for transparency and action.
Every sector is going to have its sustainability claims challenged
Simon Retallack, Director of the Carbon Trust's Net Zero Intelligence Unit said: "a Net Zero Reality Check is vital for all sectors as the 2050 global target moves ever closer. While many beauty products are now marketed as 'clean' and 'green', our analysis found that at present, these claims are not translating into deeper climate action."
Given the growth of interest in science-aligned climate action and transparency and accountability in sustainability strategies, such brands are at risk of accusations of greenwash if they don't match rhetoric to action.