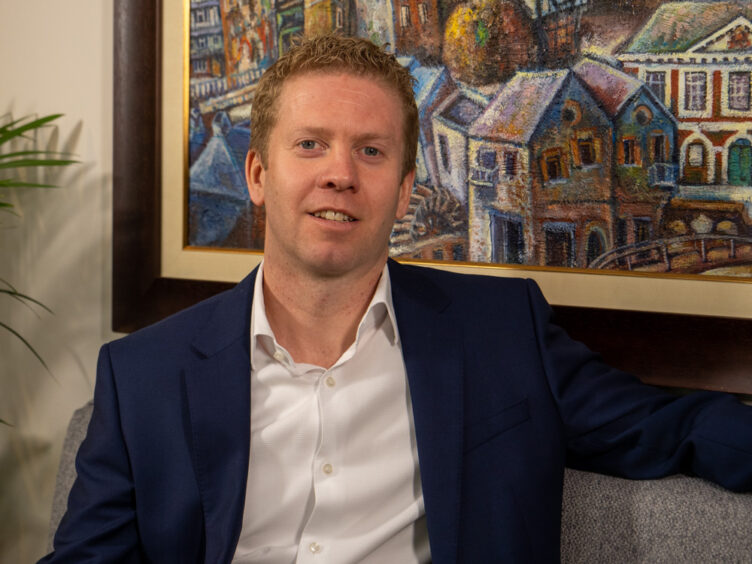 It may have taken longer than expected but, as we move through Q1 of 2023, it would appear that UK CEOs and investors are, at last, beginning to embrace the idea of merging entrepreneurial ventures with sustainable, planet-conscious decision-making.
Entrepreneurs must merge ambition with responsible decision-making if the Paris goals are to be achieved.
Innovation will play a key role in the transition to net zero but it is not a question of altruism but opportunity.
Digitalisation can play a critical role in planning out potential futures and opportunities.
The terms of the Paris Agreement, regarding net zero goals, represent an ambitious challenge for us all. However, entrepreneurs in particular have an undeniable obligation to start building a future that can survive beyond themselves.
It is an interesting concept, in that, though it is vital to the continuation of the planet, it is not entirely altruistic.  After all, as any business person will tell you, sustainability in business only succeeds when the investment is profitable. 
In the UK, we have set the world's most ambitious climate change targets, with the Government announcing plans that would reduce Scope 1 emissions by up to 78%, effectively making the region three-quarters net zero by 2035. Savvy businesses recognise that climate change and its impending consequences are going nowhere anytime soon, and as a result, Britain is in the midst of a push towards innovative startups.
Interestingly, these startups are receiving a level of funding and support that would have been unheard of previously. Entrepreneurs, especially those who relish taking a risk, are finding they can work on high-impact projects in the knowledge that their investment of time and money has the potential to yield a far greater return, as long as they get it right. 
Sustainability is becoming a key driver of entrepreneurial growth
Sustainability has never been more important. In fact, it is becoming increasingly clear that if businesses are to succeed and survive into the future, they will have to adapt to a world market that is environmentally proactive.
Take, for example, commercial real estate. It is the single biggest driver of CO2 emissions globally. It is not an industry that has altered much since its inception, but it will have to adapt to the regulations that are expected to be introduced as a result of the COP 26 recommendations, if longevity is the plan. 
Already, industry professionals have begun tracking out a future that will be mutually beneficial for the planet, as well as for the investors and entrepreneurs that keep the business world turning.
The British Council of Offices (BCO), has stated that speculative refits are a key action needed to meet CO2 emission reduction targets. Landlords, too, will have to achieve certain environmental goals by 2025 and 2030 to even be allowed to continue renting out their commercial real estate.
Commercial real estate must evolve to fit asset user and investor needs
Increasingly, if landlords want to apply for funding from banks, pension funds, private equity or other sources of capital, they will have to demonstrate ESG progress efforts and show a commitment to the serious targets set out in the Paris Agreement. We are also seeing that insurers have begun requesting evidence of ESG compliance, in the negotiation of long-term contracts. 
If commercial real estate is to maximise its own potential in a system that is designed with the planet in mind, then several key changes will have to be made and companies like Rekreate, that digitally design refits, are at the forefront of transforming the industry.
Digital tools can help reimagine the future of real estate
By monitoring the usage of space and modelling on the basis of safety, necessity and design, commercial real estate premises can meet the needs of a diverse range of citizens and employees. Spaces can be efficiently re-designed requiring far less resources and manpower down the line. Even when a lease is expired, often all the necessary digital components will be useful to the next tenant and any further work can be carried out efficiently.
In fact, part of Rekreate's value is in reducing speculative refits. They can design the office space of a new tenant's dreams and hand the landlord a comprehensive list of the materials needed to make that creation a reality. By designing the space digitally together with the future tenant, landlords do not need to waste money or add to CO2 emissions on speculative refits.
Overall, investors, CEOs, banks and all of us involved in the business world have a vested interest in actively contributing to ESG initiatives. Adaptation should not be seen as a challenge, but as an opportunity to innovate. Simply put, if a business does not adapt to a world that can thrive sustainably, then 10 years from now, they will be the ones going extinct.