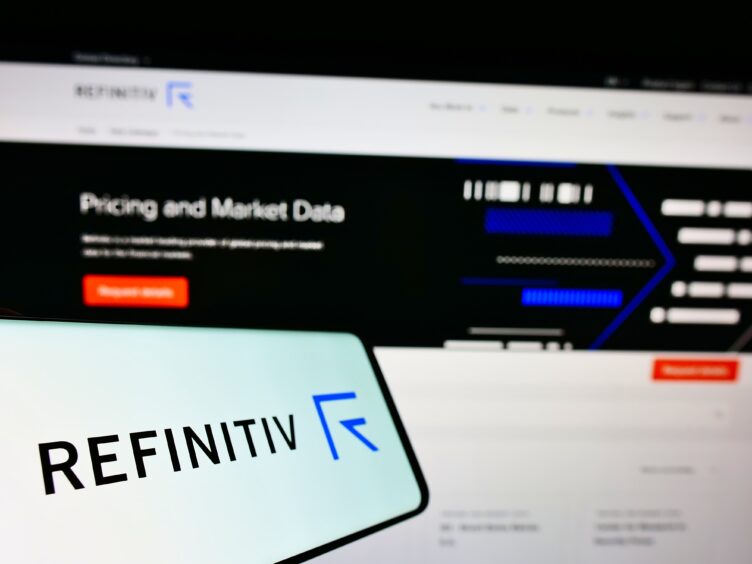 The latest research shows that the global carbon markets hit over $923 billion in 2022, despite fewer transactions taking place.
The value of global carbon market transactions grew 14% to a record turnover of €865 billion, up from €762 billion in 2021.
The cost of emitting CO2 in Europe was higher than ever in 2022, averaging over €80/t – 50% higher than in 2021
Japan launched a new programme for carbon trading and other schemes are expected to follow.
According to Refinitiv Carbon Research, even though 20% fewer transactions took place overall than in the previous year, prices in the world's major carbon markets were so much higher in 2022 than ever before that the year set yet another record for turnover at €865 billion. That represents a 14% increase from the €762 bn realized in 2021.
It wasn't all smooth sailing. The global geopolitical and economic instability of 2022 that affected all energy-related markets did not spare voluntary carbon trading: offset prices plummeted after Russia's invasion of Ukraine in Q1, as did the number of transactions.
The ensuing high fuels prices and overall macroeconomic instability sent prices in the voluntary carbon market (VCM) downward throughout the rest of the year, with volumes remaining low even long after a massive sell-off of credits in February and March.
The majority of the sell-off however was mainly in exchange-traded offset contracts – prices and transactions of offsets traded over-the-counter remained more stable, and OTC transactions make up the bulk of the VCM.
Prices remained high in the EU, UK and US compliance markets
In Europe, EU emission allowances averaged above €80/tonne, a figure that was 50% higher than in 2021. UK allowances fetched an even higher price, and those in both North American markets (WCI and RGGI) averaged higher than any previous year as well.
Yan Qin, an analyst at Refinitiv Carbon Research, said: "The volatile but continuously high permit prices in Europe were strongly influenced by effects of the war in Ukraine on energy prices overall, particularly high gas prices. Certainty that the EU's increased climate change mitigation ambition will lead to a tighter market balance going forward was bullish for prices."
International carbon markets saw mixed performance
China's national ETS saw limited trading, as development of the program took a backseat to other policy priorities and relatively few permits changed hands without the government having released a new allocation plan or having relaunched its domestic offset program.
While South Korean permits traded at lower prices, units for compliance to New Zealand's ETS became much more expensive. Japan launched a new program for carbon trading featuring prices comparable to those in power-sector-only ETS such as RGGI and China.
Article 6 arrangements may drive further growth in the carbon markets
Agreements within the climate negotiations do not directly impact the performance of the carbon markets, but they have significant influence in the development of national and international markets. After all, the EU-ETS was designed and deployed as a means for the EU to reach its emissions reduction goals under the Kyoto Protocol.
The process for agreement of the rules under the Paris Agreement has been slow, although some rules and definitions were agreed for tradeable units at COP26 in Glasgow. Many of the more pertinent details however, such as what units can be
transferred (from which types of activities) and on how (procedures of authorisation, issuance, etc.), but most of these points remain under discussion.
There have however been agreements on international registries and accounting processes which may well lead to further standardisation within the carbon markets, which will provide standards and security for the voluntary markets as well. Movement on how different international markets can be linked are also likely to see increasing trade in emissions credits.
The 2021 Emissions Gap Report assessed the importance of carbon markets and found that full use of market mechanisms can enable cost savings for NDC implementation in the order of 40-60% in 2030. So far, over 120 countries have indicated their willingness to use Article 6 for NDC implementation.
Voluntary carbon markets are also expected to grow rapidly
While the voluntary carbon markets remain small, at around $2 billion, they are expected to grow rapidly and in fact quadrupled between 2021 and 2022. Recent analysis from Shell (NYSE:SHEL) and Boston Consulting Group (BCG) said that they would grow five fold by 2030.
Its worth noting that October 2022 saw the London Stock Exchange opened its own trading in closed investment funds, intending to use its own VCM  to direct funds into climate mitigation projects, such as reforestation or carbon capture.
The voluntary carbon markets have been evolving over the last 20 years or so and on the upside of projections around a 570GtCO2 budget, the Taskforce on Scaling the Voluntary Carbon Markets (TSCVM) has predicted the market could hit as high as $50 billion in value by 2030.