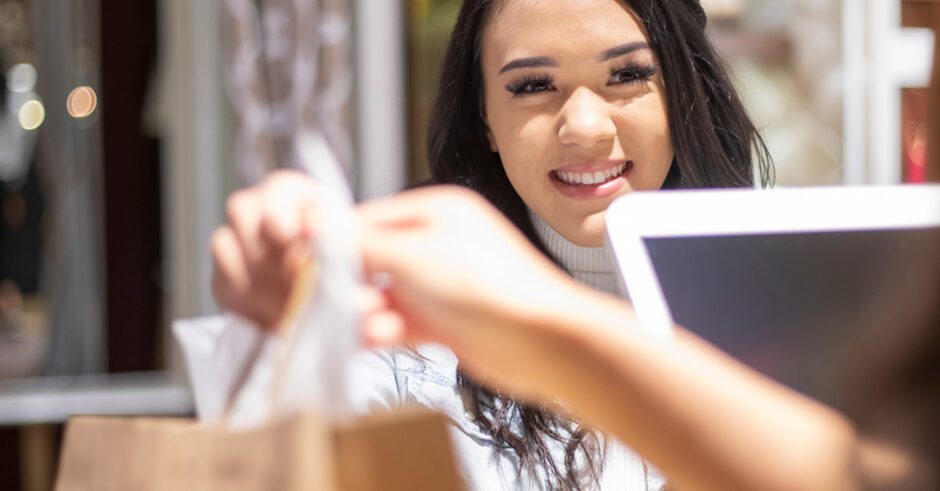 Companies are increasingly having to decide on trade-offs between sustainability versus price. Daniel Smythe, VP of Retail and Hospitality Consulting, North America, EPAM Continuum explores how consumer attitudes and behaviour are affected.
Despite growing interest in sustainability, price remains the key deciding factor for purchases.
Sustainability is growing in importance however, as the most recent stage of the survey showed increasing focus on sustainability.
To make a difference to buying patterns however, sustainable options must be easy to access.
Epam Continuum is an integrated business, experience, and technology consulting network within EPAM Systems. It recently undertook a qualitative student of dozens of shoppers across the US, UK and Germany, Consumers Unmasked report, which explored fluctuating consumer attitudes and behaviour during and after the pandemic.
The study began eighteen months ago and, at some stages, interviewed over 6,000 consumers, delving into their shopping habits in the food, travel, fashion, home and fitness sectors.
The four-stage study revealed several valuable trends for retailers. Perhaps the most pertinent to today's environmental crisis was the discovery that despite consumers' yearning to shop sustainably and responsibly, the global recession forced them to cut back on spending just as they did at the height of the pandemic. There is a constant struggle in the mind of consumers between sustainability and affordability, and retailers must help them navigate this challenge accordingly.
Today's shoppers: a closer look
The study found an undeniable desire amongst consumers to buy sustainable products and support environmentally conscious brands. In fact, consumers were keener to choose sustainable options at the fourth stage of the study than in the three preceding sections.
Nevertheless, price trumped all other factors as the most powerful driver for shoppers. Amid this period of economic uncertainty, people cannot afford the premium prices often attached to sustainable products. Though their heart urges them to buy ethically, their wallet tells them otherwise.
Another notable revelation of the study was consumers' desire for convenience, an attitude that spawned during the pandemic from numerous innovations like curb-side pick-up and click-and-collect services. However, regarding sustainability and social responsibility, convenient options were in short supply. Shoppers want convenient and accessible ways to confirm the validity of retailers' claims regarding sustainability, lest they unintentionally buy from a brand engaging in greenwashing.
How to reconcile sustainability and affordability
With price as the primary driver for customers today, it's important that retailers strive to dispel the notion that buying responsibly and sustainably is always more expensive. Moreover, businesses will need to find where it's possible to combine sustainable practices with cost efficiency. They should also offer customers easily accessible product information and greater transparency, allowing them to make knowledgeable decisions that align with their budgets.
Companies can streamline the purchase process further by removing any extra steps like research and price comparisons. Also, retailers should provide active cost-of-living advice and information on low-cost alternatives. Additionally, they can use environmentally-friendly packaging and delivery options.
Likewise, brands must promote the benefits of buying sustainably, marketing the unique features, such as durability, and innovations, like recycled materials, that make products environmentally friendly.
Sustainably made, private-label products are another routine that retailers can take; Patagonia, for example, keeps pricing relatively steady, helping shoppers distinguish between its products and non-sustainable brands. Businesses should also consider the merits of selling pre-loved goods as these products are low-cost and will empower customers to shop sustainably while still saving money.
Loyalty through personalisation and community
Another key trend uncovered by the latest stage of the Consumers Unmasked report was that cost-conscious customers have fickle loyalty worsened by rising inflation.
To create return shoppers, brands must frequently leverage price-relevant tactics, employing deals, incentives and discounts. And, because people still aspire to live sustainably, retailers shouldn't hesitate to reward them for choosing green alternatives or returning gently used products.
A comprehensive approach to loyalty would not be complete without mentioning personalisation. In fact, the modern consumer expects brands to provide tailored experiences that seamlessly transition between channels while maintaining consistent messaging. For those consumers that express an interest or desire for sustainable products, retailers must personalise brand interactions to highlight and promote such initiatives.
Lastly, retailers can foster loyalty among environmentally-conscious shoppers by building community. Consumers continue to place considerable weight on an organisation's values. By uniting like-minded customers under the same banner via rewards, exclusive content and special offers, businesses can sustain a loyal base despite economic challenges. Indeed, brands will create more loyal customers by actively and meaningfully supporting them in their efforts to live ethically and sustainably.
Looking behind and ahead
Current financial challenges and economic uncertainty will keep consumers focused on price. And while retailers must recognize this reality, there are other ways brands can differentiate themselves – in particular, ethical behavior and sustainable products. If two companies offer the same value and price, but one isn't concerned about the environment, and the other actively pursues sustainable efforts, the customer will likely choose the latter.
The Consumers Unmasked report reminds retailers to look beyond the recession and realize that many customer attitudes and behaviors that shifted during the pandemic remained. Just as those who lived through the Great Depression retained their spending habits, so too will contemporary consumers.
In light of this truth, businesses must continue to be sensitive to peoples' need for affordability while not abandoning the values that will ultimately set them apart from the competition.