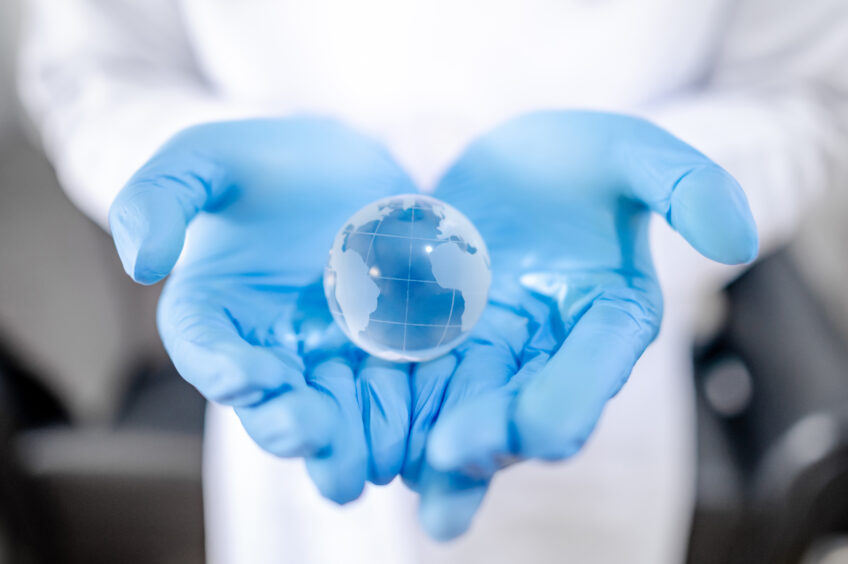 Climate change will be one of the major factors in global healthcare trends over the next decades as climate migration forces people into new countries, according to a study co-authored at Cambridge Judge Business School. 
Technologies focused on well-being will influence healthcare in the short term.
Personalised heath care is expected to have an impact on healthcare in the short and medium term.
Climate change, in terms of both low carbon healthcare and the impact of climate migration, will drive healthcare development in the medium and long term.
The number of climate migrants is currently estimated at 1% of the world's population and is predicted to rise to 19% by 2070, says the study in the journal Futures. The study,  "Medicine of the future: how and who is going to treat us? is timely, especially considering that UN Secretary General António Guterres recently warned in a speech that rising sea levels could bring a "mass exodus of entire populations on a biblical scale".
At the same time, it outlines the importance of the two other major trends impacing healthcare – a focus on well-being and an increase in data-informed personalisation. The study explores these three core trends over the short mediaum and long term as well as the signals which are central to each.
Climate change, migration and transition
While there is a strong body of evidence about the potential for climate change to increase human exposure to new pathogens, the Futures study focuses on the impact of climate migration and the challenges of low carbon healthcare.
Regarding low-carbon healthcare, the study says that "sustainable approaches in healthcare and alignment with global climate goals present a challenge but at the same time provide an opportunity for innovations in design and operations."
One expert interviewed for the study said: "On the one hand, it is possible to reduce emissions through vegetarianism, joint consumption, and other things. All of these actions affect, in one way or another, the consumption of society and, as a result, emissions and investments in health care. On the other hand, innovation and business have an important role to play. Faster time to market for new products, testing them online instead of in humans, self-diagnosis, [and] AI-assisted disease prediction will change our lives, our habits, and routines that form the emission footprint."
Well-being is becoming a focus for overall healthcare rather than treatment
The signals for well-being include value-based healthcare in which hospitals receive funding based on patient health outcomes; smart delivery of drugs to specific organs at specific times and doses; and telemedicine such as virtual consultations with doctors which took a huge leap forward during the COVID-19 (coronavirus) pandemic.
Said one expert interviewed for the study: "Value-based healthcare focuses not on the [treatment] process, but on patient outcomes, while using resources more efficiently. Just spending money on treatment is no longer interesting… Advanced vendors will be interested in the new way of working. New companies could appear. They will receive bonuses for achieving the required results."
Smart hospitals and wearable devices are key to future heath
Data-informed personalisation is going to be central to the development of the health sector. It is already a large market at over $500 billion in 2021, but estimates suggest that, as a sector, it could be worth nearly $800 billion by 2028.
The signals identified by the study for such personalisation (delivering the right product to the right place at the right time based on the patient's personal data) include: smart hospitals that use Big Data and other technological advances for more accurate diagnosis and other benefits, and wearable devices that provide a non-invasive way of aggregating and analysing personal physiological patient data.
As one expert explained: "A smart hospital is a kind of digital ecosystem, which includes all stakeholders and is based on IT infrastructure… A smart hospital is not just the digitalisation of medical procedures, it is the reform of traditional and the construction of new business processes, healthcare management systems, for the formation of the value of which, perhaps, did not even exist before."
Another participant said of the development of wearable devices: "Watches and bracelets will soon be forgotten. For permanent use, you can apply a sensor or a film on things that are familiar to you, for example, contact lenses… Of course, all existing technologies such as AI, high-speed data transfer, and so on will be connected. A logical assumption would be the implantation of such a device under the skin."