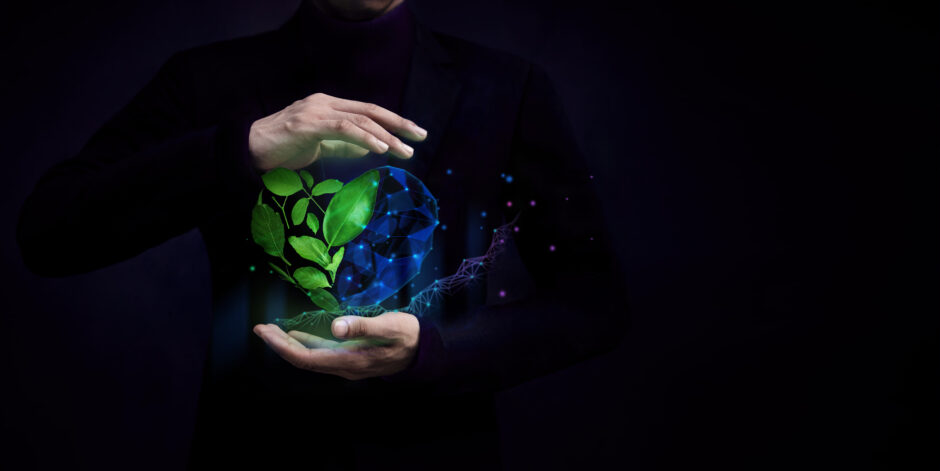 Political attacks in the US on the use of ESG as a risk-adjusted investment lens continue, but the need to effectively manage risk is likely to win out over the long run.
Florida has announced legislation to protect the electorate from the 'woke ESG financial scam'.
Republicans are pushing back against federal requirements on emissions reporting for suppliers.
Local banks are resisting political attacks as Arizona ends ESG investigations.
Political strikes against the term ESG continue, despite the growing recognition that understanding the environmental, social and governance risks that a company is exposed to will help investors better understand the risks of an investment.
It seems as if, in the US at least, the desire to understand risk has been conflated with a concern that ESG means an attack on the energy industry. Given that wind and solar are already cheaper in many places than fossil fuel energy, it seems strange that there is such a strong sense of protectionism.
Its also worth pointing out that, even as the Republican backlash on ESG is becoming something of a political 'cause celebre', the 2022 Morningstar Sustainalytics Corporate ESG Survey Report showed that over 90% of businesses either have, or intend to implement, an ESG strategy.
As Alyssa Stankiewicz, associate director of sustainability research at Morningstar, said: "It is increasingly apparent that material environmental and social factors play a role in a company's performance and shareholder returns. For example, if a company's supply chain is prone to increasingly frequent severe weather events, which is the case in countless regions across the world these days, it's prudent to shore up protections and infrastructure to ensure the business can continue operating."
"If a company is proactive about treating its workforce well, it won't suffer as much as competitors from turnover, and it will save on costs like hiring and training new employees."
Florida warns on ESG as the purview of 'martini millionaires'
In August 2022, Florida banned its state pension funds from considering ESG concerns in its investment decision-making. Considering the state's exposure to extreme weather, and the punishing damage taking place within its insurance industry, it is difficult to see the move as anything other than political posturing. The concern is not whether or not investors are identifying risks, but evinces concern that pension funds may not 'include the furtherance of social, political, or ideological interests'. That phrase of course may be open to interpretation dependent on political position.
February 2023 has now seen the US governor announce new legislation intended to "protect Floridians from the woke environmental, social, and corporate governance (ESG) movement that continues to proliferate throughout the financial sector." Local Republicans see the use of an ESG lens as an attempt to subvert democracy and yoke capitalism to 'an ideological agenda.'
House Speaker Paul Renner said: "We will not allow these martini millionaires to push unsafe and unsound investment practices that silence debate in the political process, weaken investment strategies for Florida retirees, and discriminate against any individual's beliefs."
Republicans push back on Biden requirement for emissions reports from federal suppliers
While part of the challenge in the US is the polarisation of state politics, one of the primary levers for change in any government is the use of procurement power. In the US, the federal government's annual procurement budget is well over $600 billion, a significant amount to influence. November 2022 saw the Biden administration propose the Federal Supplier Risks and Resilience Rule which would require suppliers to disclose emissions and climate risk-related data, as well as to ask them to set science-based emissions reduction targets – in line with increasingly global norms.
A group of US Attorney Generals are now arguing that the US government has overstepped the authority of the Federal Acquisition Regulatory Council (FARC). They said that it will add billions of dollars in costs over the coming decade, with a disproportionate impact on fossil fuel-producing states.
Simply to underscore how political the ESG question has become in the states, the latest report is that new Arizona Attorney General Kris Mayes, a Democrat replacing a Republican, is to halt Arizona's anti-ESG actions. Her reasoning appears to be that it is not the state's role to tell investors or corporations how to invest their money.
Climate risk remains a problem that needs to be managed
These anti-ESG statements and positions are being made when most of the world's central banks have agreed, based on the science and risk analysis, that climate change and the challenges that come with it are a significant threat to economic stability at both a macro and a micro level.
Indeed, the Network for Greening the Financial System released a paper in November 2022, warning that tail risks and spillovers associated with climate change-related developments may not be as manageable as initially anticipated in future scenarios. In addition, measures of exposure and vulnerability are likely understated.
In the US, the Securities and Exchange Commission (SEC) has been struggling with regulations around climate disclosure for some time. March 2022 saw the release of a proposed rule but the pushback has been such that it is unclear when a final framework will be approved. The SEC is now reportedly considering redefining the boundaries of its framework but the final rules are expected to be released in 2023.
The challenge is that the original proposals were considered insufficient for environmentalists, too stringent for business as usual and a political stick with which Republicans can attack the Democrats. Legal liability issues and attempts to overturn the new rules are to be expected, as with the Republican AG's attempts to stall the implementation of action on procurement rules, or the action on the Department of Labor changes to pension rules.
While the pushback on ESG is likely to continue, so is the growing focus on its importance in effective risk management. What ESG implementation has told the markets so far is that they do not have sufficient, accurate data to make risk-informed decisions – and that is something that no financial investor is going to be willing to ignore in the long run.