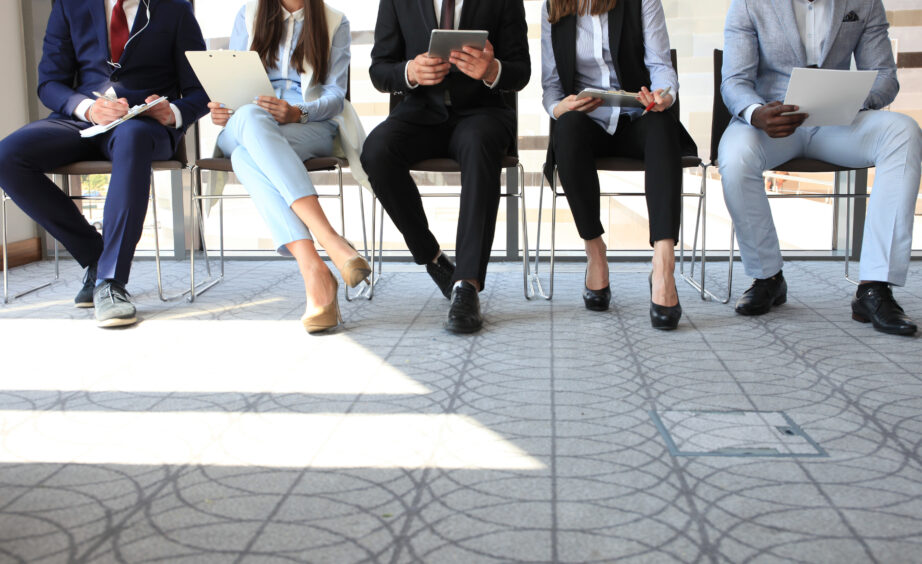 From 'quiet quitting' to 'conscious quitting' – 45% of employees would consider resigning if employers do not align with their own values. ESG is now influencing the employment decisions of nearly half the UK's office workers, and more than three-quarters want to work in businesses with a positive impact.
Company talent acquisition and retention are at risk from failures to address employee concerns about ESG.
Two in three UK employees and three in four US employees want to work for a company that is having a positive impact on the world.
Three-quarters of respondents, however, believe that companies are not doing enough to address ESG issues.
February 2023 saw the launch of the 2023 Net Positive Barometer, which polled 4,500 employees across the UK and the US about the reasons behind their employment decisions. The Barometer warned that companies are "sleepwalking into an era of conscious quitting" by failing to keep up with increasing employee expectations regarding their environmental and social impact.
The Barometer illustrates the link between companies' social and environmental actions and employees' job satisfaction. For instance, those who said their company has goals or targets on the environment were more likely to say they are motivated at work than those who did not think their company has goals or targets (73% vs. 50% in the UK).
Survey shows talent concerned about climate despite cost of living crisis
The Net Positive Barometer survey was commissioned by Paul Polman, former chief executive of Unilever (NYSE:UL), responsible business advocate and co-author of 'Net Positive'. According to the survey, pay and benefits are no longer the only critical factors in deciding where to work.
A striking majority of respondents to survey cited their employers' values (80%) and commitment to the environment (76%) and social equality (75%) as key criteria.
In the UK, which saw a survey of 2,000 British employees, 41% reported being concerned about paying their bills, while 69% were anxious about the future of the planet and society, and 64% of employees said that the acceleration of global crises raises the bar of expectations for businesses.
Two-thirds (66%) of UK employees wanted to work for companies trying to have a positive impact on the world, but 68% said that current corporate efforts are not enough.
Research shows employees prepared to walk over ESG concerns
Overall, the report showed that two in three UK employees and three in four US employees wanted to work for a company that is having a positive impact on the world. But, in both countries, almost two-thirds of employees said that efforts by businesses to tackle environmental and societal challenges did not go far enough and many believed that the chief executives and senior leaders do not care.
What's worse is that the report showed that nearly half of the employees said they would consider resigning if the company's values did not align with their own, even in these difficult economic times. A third said they had already resigned for this reason.
All of these numbers were even higher for Millennials and Gen Z employees, especially for Gen Z workers, who already make up 9.5% of the UK population. Two-thirds said that they would be less motivated if their company's values did not align with their own.
Clover Hogan, climate activist and founder of Force of Nature, said:  "Anxiety is on the rise in my generation; we've inherited a climate crisis, broken political systems, and increasing social polarisation. We're tired of greenwashing and empty commitments. Counter to the image painted of Gen Z, we don't want beanbags and table tennis in the office; we want to work for organisations that reflect our values. CEOs who fail to see this, and take action, will be left behind."
Polman added: "The Net Positive Barometer is a wake up call. Times have changed and employees no longer want outdated corporate social responsibility initiatives and a lack of action. Unsatisfied and unmotivated employees recognise the power is in the hands of the CEOs. They want to work for companies which work to tackle the world's greatest challenges, and they want to play their part. Or they'll leave."
'Climate quitting' trend grows as employees align values: KPMG
This analysis supports previous research from KPMG on how ESG factors are influencing employment decisions in the UK market. This showed that almost half of the employees wanted their employers to demonstrate commitment to ESG.
Not only that, but 20% had already turned down job offers where the employer's values did not align with their own. Over 80% placed some importance on the alignment of their values with their employers.
As John McCalla-Leacy, head of ESG at KPMG in the UK, said: "For businesses the direction of travel is clear. By 2025, 75% of the working population will be millennials, meaning [companies] will need to have credible plans to address ESG if they want to continue to attract and retain this growing pool of talent."
Turning the problem around
That means that, in a tight labour market, there is an opportunity for those companies that can demonstrate their commitment to change. The Barometer outlined that there are three clear ways companies can close the gap between their actions and their employees' expectations:
greater ambition,
better communication, and
empowerment.
Those chief executives that fail to act risk losing talent, weakening engagement and productivity, and undermining the success of their business in the years ahead.
Those who step up will reap the rewards of motivated, innovative, and loyal employees who work together with senior leadership to accelerate the company's journey toward becoming a more responsible, more sustainable, and ultimately more profitable business.
Recruitment and retention strategies need to evolve
Polman argues that contemporary talent strategies focused on employee wellbeing miss the broader picture – that young people coming of age amid the "perma-crisis" expect their companies to actively play a role in solving societal challenges. He concluded: "Any CEO who thinks they will win the talent wars by offering a bit more money, some extra home-working and a gym membership is going to be disappointed. An era of conscious quitting is on the way."