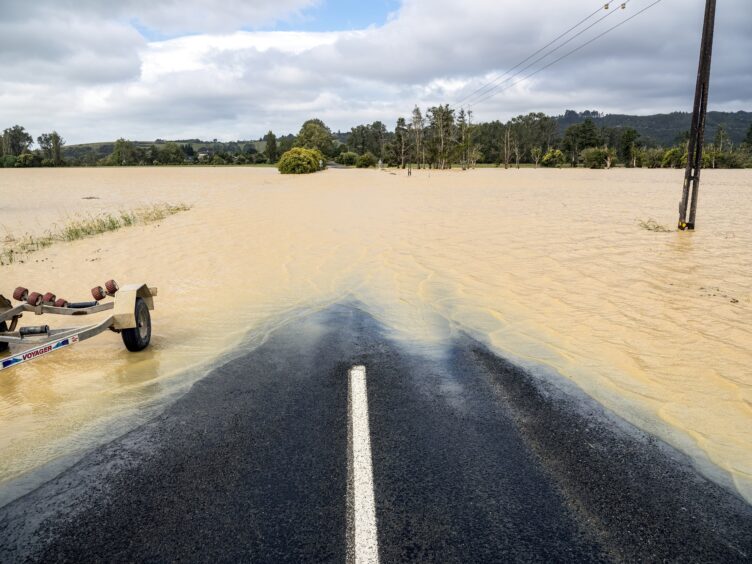 The Bank of New Zealand (BNZ) has announced a $1 billion fund to help accelerate recovery in the aftermath of Cyclone Gabrielle and the north island floods, and to support Kiwi businesses to invest in their future and become more resilient.
Cyclone Gabrielle, described as a once in a generation event, is understood to have affected over a third of New Zealanders.
Preliminary estimates suggest economic damage of NZD 10 billion, and NZD 1 billion of insured losses.
BNZ recovery and resilience fund indicates growing need for funds to support the economy in the face of extreme weather events, as well as an opportunity to support the green transition.
Cyclone Gabrielle, which caused extensive damage to property, businesses, and infrastructure, is the most significant weather event to hit New Zealand in this century so far. It prompted the government to declare a national state of emergency for the third time in history on 14 February 2023. The country also faced devastating floods in Auckland from 27 January to 02 February 2023, followed by a massive earthquake.
According to GlobalData, as a result of the massive damage caused by Cyclone Gabrielle and the Auckland floods, property insurers in New Zealand will see a severe impact on their profitability. The insured losses from the cyclone and floods are expected to cost insurers more than $1 billion. The losses incurred so far in 2023 are expected to surpass the total of all weather-related claims in 2022, which was the highest to date. That means two months of damage in 2023 equalled the whole of 2022.
Chandini Sharma, insurance analyst at GlobalData said: "The preliminary estimate of economic loss due to the current catastrophic events is expected to exceed $10 billion; however, it is too soon to estimate the extent of the insured losses.
"Insurance claims from Auckland floods are expected to reach NZ$1 billion ($702.8 million), for which more than 40,000 claims had been registered as of February 14, according to the Insurance Council of New Zealand (ICNZ).
How will the fund work?
The Business Recovery and Resilience Fund is split into two parts, with $250 million in market leading low-interest loans available for affected BNZ business customers to meet their immediate recovery needs and help get back to normal trading conditions as quickly as possible.
This could be used while they wait on an insurance payout to help relieve financial pressures to accelerate operating recovery and support their staff, replenish stock or inventory, or support short-term cashflow needs.
The remaining $750 million is to be available for all New Zealand businesses to invest in their future and build back better, with a focus on resilience, growth and sustainability.
BNZ takes the opportunity to support investment in a green future
Loans of up to $5 million are available to help New Zealand businesses rebuild and for investment in initiatives to future-proof their operations, such as green technology, renewable energy, or new infrastructure.
BNZ CEO Dan Huggins said: "We recognise the hardship caused by the recent devastating weather events and want to ensure that businesses in affected regions have access to the support and resources they need to get back on their feet."
The devastation brought by the cyclone was unheralded but the bank sees an opportunity to drive a sustainable recovery. Huggins added: "With these low-cost business loans, we want to help accelerate the recovery efforts alongside the good work businesses are already doing to transition to more sustainable ways of working, whether that's investing in more energy efficient machinery or developing more resilient infrastructure or supply chains."
New Zealand politicians moving towards climate action
While climate change is seen as important in NZ politics, the amendments to the countries Resource Management Act designed to help better manage the environment,  outlined in 2022 remain to be enacted. There is now reportedly momentum for action on a climate adaptation bill, which even could include moving populations out of risky areas.
Earthquakes, floods, and wildfires are major drivers of the New Zealand property insurance sector, the sixth largest market in the Asia-Pacific (APAC) region. One of the core challenges as extreme weather events continue to increase is going to be the impact on the insurance industry. and could well result in an overhaul of the insurance industry.
According to GlobalData's Global Insurance Database, property insurance gross written premiums (GWP) stood at NZD5.2 billion ($7.4 billion) in 2021 and accounted for 42% share of New Zealand's general insurance GWP. The loss ratio for the property insurance line increased from 59.4% in 2020 to 74.0% in 2021 due to higher natural catastrophic (NatCat) claims and is expected to jump significantly in FY2022-23 to reach 156.5%.
As businesses continue to recover from the effects of the floods, the recent cyclone is expected to have a negative impact on the profitability of property insurers. Property insurers in New Zealand are expected to incur underwriting losses in FY2022-23, as the expense ratio for general insurance lines averaged around 27%.