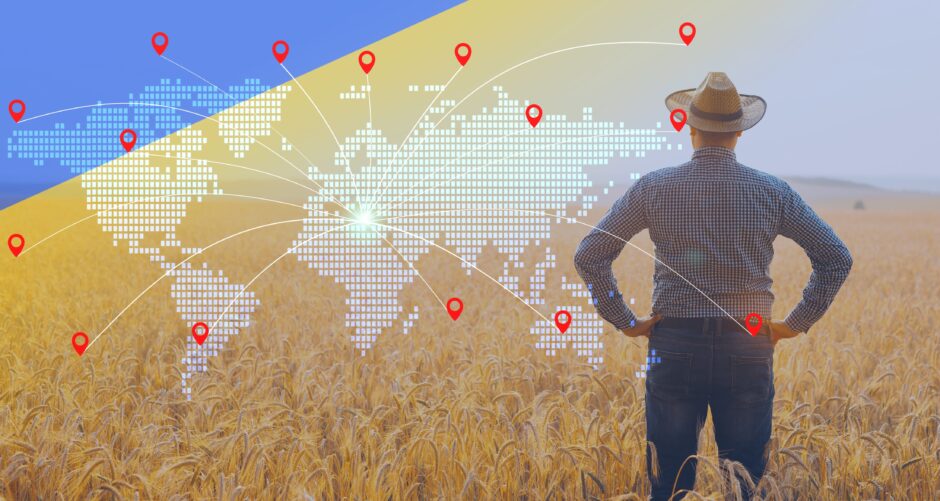 UK-based agricultural software as a service (SaaS) platform Hectare, has raised $20m for the development and deployment of its supply chain services.
Hectare raised $20m for agricultural software as a service platform.
The Series A funding saw follow-on funds from existing investors.
The key to success lies in providing visibility to a fragmented and disjointed agricultural supply chain.
Hectare's goal is to create a sustainable agricultural supply chain by using technology. The company offers a suite of software products combined with data that are key in helping businesses improve the trading of livestock and crops, making the system more efficient economically and from a resource standpoint, as well as more sustainable.
Jamie Mcinnes, chief executive of Hectare said: "The toughest challenges to solve are often the ones you can't see, even for those of us who are involved in the movement of crops and livestock day-in, day-out. Our aim is to solve the invisible problems in the food supply chain by creating connected digital solutions that enable everyone to make small, practical changes – from sourcing grain more locally to digitising paper-based processes like invoicing – to help hit big goals."
Developing expertise in farm logistics
Spotting a need for direct farmer-to-farmer trading, founder and CEO Jamie McInnes along with beef farmer Dan Luff, used their backgrounds in tech and farming to launch SellMyLivestock. This was followed by the launch of grain trading platform Graindex and in 2021 the company launch a range of inventory, trading, market insight and logistics products.
Since its launch in 2015, the company says it has now facilitated over $1 billion in commodities trading through its technologies, which generate extensive insights – from animal health to market price benchmarking – so agri-businesses can make better informed decisions while increasing their sustainability, productivity and profitability.
The company said that in 2022, Hectare's technology enabled over 130,000 farm businesses to optimise the trading of livestock, improving animal welfare. At the same time it also helped farmers reduce the carbon footprint of the beef and sheep supply chain by 2.5m livestock miles.
Hectare's growth saw follow on investment
Hectare said it raised $20 million in Series A funding last year to accelerate the growth of its digital solutions that connect the critical parts of the food supply chain.
The funding round was led by existing and private investors. The investment will be used to support Hectare's SaaS inventory, trading, logistics and market insights product development; and expansion into new international markets.
Over 130,000 farm businesses now use Hectare's solutions, making it one of the largest global networks of agricultural businesses. By directly connecting everyone in the supply chain through its digital solutions, Hectare is solving the invisible inefficiencies in the farm to factory gate supply chain.
It is hardly surprising that the company manages to raise funds during market turmoil, given the increasingly high profile of challenges to the food system, in terms of both sustainability and supply.
Why are agricultural supply chains so important?
Food systems are major contributors to climate change and have huge impacts on biodiversity, water and land. If current trends continue, these sectors could preclude the achievement of Paris Agreement goals on their own, as they will lead to a 60-90% rise in emissions between 2010 and 2050.
In its Emissions Gap Report 2022, UNEP said that addressing food systems will help identify synergies and trade-offs across the various interconnected environmental, health and economic impacts. Alongside agriculture, food systems include pre- and post-production processes, which are related to the transportation, industrial activities, storage and consumption of food.
Researchers cautioned that food system emissions are complex to calculate, as they include many sectors, which increases the risk of double counting. Connecting the supply and demand sides, however, ensures that mitigation strategies are compatible with food security, and facilitates the design of integrated adaptation and mitigation policies.
The food system accounts for a third of total GHG emissions. The largest contribution stems from agricultural production, at 39%, followed by 32% from changes in land use and 29% from supply chain activities, such as retail, transport, consumption, fuel production, waste management, industrial processes and packaging.
Meat production, which has quadrupled since the 1960s, generates over half of the agriculture sector's GHG emissions. Everybody on the planet should consume within levels recommended for health and the environment – 14 grams per day or less of red meat, 29 grams per day or less of poultry, and 28 grams per day or less of fish – to avoid a projected 60% rise in meat production by 2050.
There have been some positive shifts, for example total consumption of meat substitutes has increased by more than three times between 2013 and 2020, but there has been little progress on changing diets so far, according to the UNEP report. None of the nationally determined contributions (NDCs) at the heart of the Paris Agreement yet mention the need to reduce the consumption of animal protein.