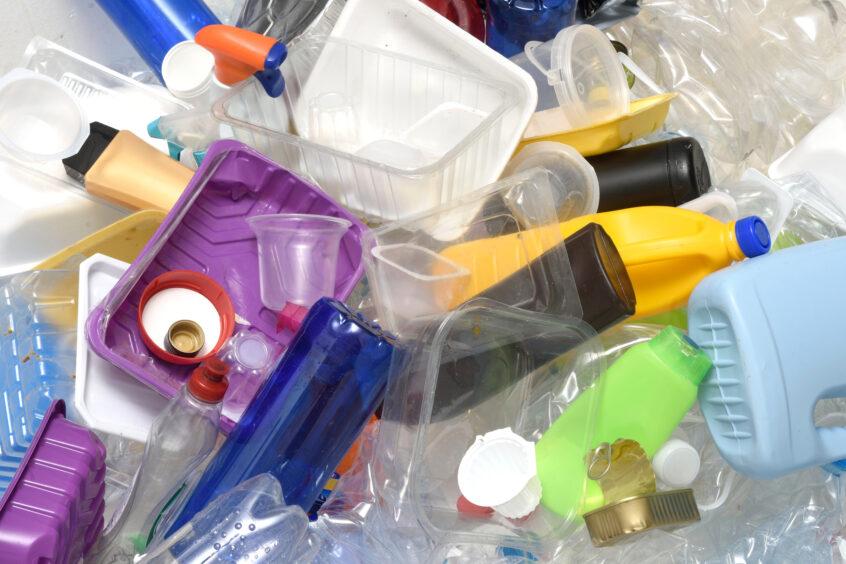 New Energy Risk (NER), a wholly owned division of Paragon Insurance Group, will provide technology performance insurance for adopters of Green Circle's plastic recycling solution. 
NER will serve as Green Circle's preferred insurance provider, absorbing the risk of investing in its advanced recycling technology.

 

Without insurance, investors may be discouraged from backing vital sustainable technologies.

 

Innovation within the insurance industry is needed to deliver a sustainable future.

 
Lummus Technology's Green Circle division has developed an advanced pyrolysis system that uses a thermochemical process to convert plastic waste into quality recycled materials. Its strategic partnership with NER will enable plant owners and operators that license the technology to transfer the risk of investing in its nascent solution. 
"Green Circle's advanced waste plastic pyrolysis technology has been developed with a level of expertise and discipline that is rare," said Brad Price, NER's managing director of Technical Due Diligence. "We are proud to help accelerate the adoption of this technology by providing assurance to owners and investors that this technology will perform." 
Advanced pyrolysis technology converts wasted plastic into virgin quality resource
Green Circle's solution involves heating plastic waste in the absence of oxygen, causing a thermochemical reaction that converts its feedstock into a viscous mixture of oxygenated organic compounds. This substance, known as pyrolysis oil, can then be refined into various hydrocarbons, fuels and chemicals – including those used for the production of virgin-quality plastics. 
This pyrolysis process can be applied to a far wider range of plastic feedstocks than conventional mechanical recycling. It also produces recycled materials with far better quality, replicating the characteristics and functionalities of resources that are normally derived from newly extracted fossil fuels. 
As manufacturers, brands and retailers come under pressure to deliver more sustainable products, the demand for such chemically recycled materials is rapidly increasing. Currently, however, plastic pyrolysis is yet to be adopted at scale.  
Its expansion has been limited by the significant capital costs and the timeframe required for the development of new facilities. These issues are further compounded by concerns around technological performance and environmental trade-offs such as the energy consumption or pollutant emissions of chemical approaches. 
At the current scale of deployment, pyrolysis recycling technologies are far from accommodating the rising demand for recycled materials. As of June 2022, global processing capacity stood at just 20,000 tons per year, which is not even enough to cover the needs of a single chemical plant. 
Without the rapid expansion of advanced recycling techniques, companies will continue to depend on virgin materials produced through the continuous extraction of fossil fuels. At the same time, plastic waste will continue to accumulate within the environment, polluting the natural ecosystem and impacting the health of people and animals alike. 
Despite the clear urgency of the situation, it is important that nascent solutions be subjected to the appropriate level of scrutiny. Without a thorough assessment of new technologies, there is a risk that vital investments will be wasted on methods that fail to live up to their technical, economic or environmental promise. 
Transferring the risk of investing in nascent technologies
As Green Circle's preferred insurance provider, NER will absorb these risks. The company has developed an integrated underwriting approach that enables it to assess emerging technologies based on their future potential rather than historic data. 
Before covering each technology, NER conducts an extensive review of the relevant engineering reports, testing data and economic analysis. It then creates a risk model for the solution based on a proprietary set of techno-economic parameters, aggregating its collected data for the development of highly contextualised policies. 
With NER's insurance, investors, corporations and technology licensees can invest in solutions that are yet to be proven at scale, safe in the knowledge that they will not lose out if it fails to deliver its promised outcome. This helps technology developers make their proposal more attractive, increasing their likelihood of accessing capital, accelerating their time to market and achieving commercial scale. 
"NER provides an extremely valuable service to project owners looking to deploy early-stage technologies at scale through project finance," explained Greg Shumake, managing director of Green Circle. "They thoroughly evaluated our advanced waste plastic pyrolysis technology and are confident in its commercial viability. And as a result, it will be easier for our clients to develop bankable projects to drive a more circular economy."   
The role of insurance in delivering a sustainable future
The insurance sector is highly exposed to the risks associated with crises such as climate change, biodiversity loss and pollution. As global temperatures continue to rise, along with the occurrence of severe weather events and the devastation of natural ecosystems, there is a risk that it may suffer severe financial impacts.  
With estimates suggesting that losses due to climate-related events have already increased fivefold since the 1980s, now reaching approximately $50 billion per year, insurers are becoming increasingly wary of covering assets and operations that may be destroyed, disrupted or abandoned in accordance with emerging legislation. 
On the other hand, however, the insurance industry's risk management expertise provides a valuable opportunity to mobilise capital and scale the adoption of potential solutions. Novel insurance products for the coverage of vital infrastructure, sustainable technologies, adaptive measures and similar proposals could provide investors, corporations and policymakers with the incentive they need to provide their support. 
NER's technology performance insurance provides a notable example of the products that could be developed. Others include the adoption of parametric insurance against crop failure, extreme weather events and similar disasters, and policies that cover the credibility, delivery or invalidation of carbon credits.  
The resilience of the insurance industry, as with any other sector, will depend on its ability to adapt in line with a changing world. With the development of innovative products that account for these ongoing changes, insurers could play a vital role in the delivery of a sustainable future.